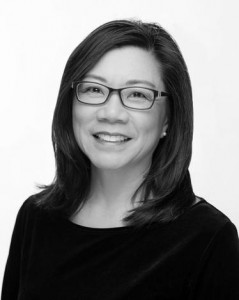 There's a lot of information surrounding funding for startups, but not as much for further funding with later-stage companies. We tapped into advice from Marian Nakada, VP of Venture Investments at Johnson & Johnson Innovation as she focused on pharmaceutical investments into East Coast companies. She lent some insightful recommendations for continued financing for later-stage companies.
"To entice investors you must have a clear and compelling narrative that not only articulates the science in a digestible way but also conveys the promise for why the company has potential to create a game changer, not just provide incremental benefit," Marian said.
"Sometimes this requires engaging external experts or consultants to help you refine the pitch. Once refined, it's then crucial to identify the right investors to engage who can lead the first round, as they often want to determine who they syndicate with. It's also important to not engage multiple investors at once since you can learn from the feedback and improve upon your pitch with each investor meeting. Also, reach out to established funds or crossover investors who you know and that are actively investing, and treat the financing as something that will be oversubscribed and for which you will be selective in sharing the pitch. This avoids the impression that the deal is being shopped to everyone which can be a turnoff to investors."
[Read the article with Head of J&J Innovation, EMEA, Sir Harpal Kumar, lending advice to budding startups]
Additionally, she believes there is a strategic approach for later-stage companies looking to partner.
"Know the right network of business development leads and stay ahead of any evolving strategies or changes in focus among their respective pharma and biotech companies that could impact your pitch approach," Marian said. "Stay in regular touch with them, such as every six months, to provide any relevant updates on your company. They will be your advocates once you have data that drives them to engage. Meet them in person and forge relationships—the world is small and they could move to a different pharma/biotech where you can continue to leverage that relationship there."
Lately, there has been some concern in the biotech sector with some corporate finance leaders preparing for a recession to hit within 18 months. However, Marian sees a positive outlook for the future.
"It could be an opportunity for BD or M&A with favorable terms if VC financing and IPO exits are difficult to come by," she said. "It could also drive a reset of company valuations as VCs may have more leverage in the absence of IPO as an alternative source of capital."
To learn more, join Marian at Biotech Showcase™ in San Francisco as she will be featured on the January 8 panel: "The financing frenzy: Is it truly the best of times?"