There is still time to sign up for our live webinar tomorrow.
Have you registered?
Too much of the time the innovation conversation focuses on whether someone is innovative or not. We waste far too much time focusing on how people can become more innovative instead of stopping to think about the possibility that everyone is innovative in their own way.
The lone innovator myth needs to die.
Innovation is a team sport, and in this webinar we will take a look at how to engage your entire workforce in the innovation process by leveraging The Nine Innovation Roles to harness the different unique innovation capabilities that we all possess. We are all innovative in our own ways, and The Nine Innovation Roles help you evaluate your current workforce and provide insight into how to mobilize an innovation army.
In this webinar, you'll learn:
' The importance of building a common language of innovation
' How to destroy the lone innovator myth
' Ways to use The Nine Innovation Roles
' Why big innovations often start small
' How everyone can make a difference for innovation

Space is limited! 




Webinar: Mobilizing Your Innovation Army
Date: Wednesday, September 7, 2011
Time: 12:00 PM - 1:00 PM EDT
Presenter: Braden Kelley (@innovate), Author, Stoking Your Innovation Bonfire
Hashtag: #InnovateArmy
R.S.V.P. & Share on Facebook: www.facebook.com/BEI
Technical requirements:
PC Users: Windows' 7, Vista, XP or 2003 Server
Mac Users: Mac OS' X 10.5 or newer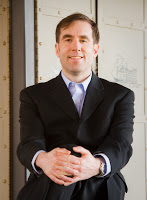 Braden Kelley is the founder of Business Strategy Innovation, a company focused on helping organizations make innovation a deep, embedded capability.
He is also a co-founder of the world's most popular innovation community  - InnovationExcellence.com.
The Mobilizing Your Innovation Army Live Webinar is a precursor to the upcoming Back End of Innovation conference on October 17-18 2011, in La Jolla, CA, and will be led by Valerie Russo.
Valerie M. Russo is a Senior Social Media Strategist at @Literanista.