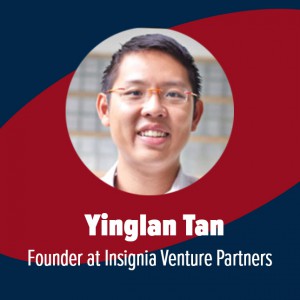 Shifting the conversation with LPs from investments to ventures, and portfolios to ecosystems, Yinglan Tan, Founder at Insignia Venture Partners and speaker at SuperReturn Japan 2019, shares his thoughts with us on the importance of building a strong relationship with investors when navigating the venture journey. 
The seafaring thoroughfares of Southeast Asia in the 1500s were plied by all manner of vessels - carrying not only precious goods but people, many of whom would never return to their homeland in pursuit of greener pastures and bluer seas.
This human desire for opportunity that brings many an adventurer well beyond the comfort of familiarity extends to venture capital, as the growing ubiquity of digital innovation deepens its transformation of industries and markets. Global innovation has seen several fund and market cycles in more mature markets, and so the question is no longer whether to invest or not in innovation, but where innovation is driving market growth and industry transformation next.
Funding the captains of innovation
Ferdinand Magellan's expedition proved to the Western world that the world is round and ushered an era of exploration. The expeditions of Admiral Zheng He expanded China's reach far beyond what the scholars of the Forbidden City could have ever imagined. Neither expedition would have reshaped human conceptualisations of the world without adequate resources. But neither would have also gotten those resources without indomitable leadership.
LP interest is similarly focused on finding these ground-breaking ventures that will not only result in high magnitudes of returns, but also drive long-term impact across the board. That ultimately means finding the right decision-makers, both VCs and founders, who will be steering the fleet and navigating the uncharted.
In an article by Kauffman Fellows, Chris Douvos from Ahoy Capital emphasises the depth of the relationship that goes into these partnerships. "[LPs] are investing in people as an asset, as we don't have the luxury of products or business plans...We're investing in people that make decisions – we need to understand the decision engine, an amalgamation of their behaviour footprints, where they are most comfortable, and uncomfortable."
Shifting the course of the conversation beyond capital
The continuity of exploration was driven largely by the painstaking work done documenting earlier expeditions and collating such knowledge in maps and compendiums, as Antonio Pigafetta did for Magellan. This same knowledge transfer can drive global innovation. Having seen or perhaps even participated in the miracles of Silicon Valley and Hangzhou, LPs can translate lessons from past cycles into great businesses in emerging markets.
At Insignia, conversations with our partners, 20% of whom come from 55 tech unicorns across Asia, Europe, and the US, don't only cover capital allocation. Instead, it's all about what fast-growing technology businesses can be built in Southeast Asia. Interestingly, 80% of our ideas for growing the portfolio come from 20% of our capital base. This exchange of ideas brings to the table what our ecosystem partners have seen and experienced as a starting point to navigate innovation in emerging markets.
This shift in conversation between LPs and VCs from investing capital to building ventures makes it clearer what value the LPs can bring to the portfolio and enables them to become more pivotal in the portfolio's growth. For example, one of our partners comes from the board of a well-established logistics company in China. He provided the wisdom that helped incubate now two very fast growing logistics companies on our portfolio.
In Southeast Asia, the right talent and capital continues to elude many founders, in spite of the widening of options and increasing flow of both into the region. This is not unique to the region, and many LPs familiar with this narrative are able to step in and provide clarity and broader perspective to decision-making.
For some markets in the region as well, the digital infrastructure reflects that of China's several years ago, and the presence of seasoned China founders and investors as LPs provides relatively close case studies of how innovators capitalised on infrastructure gaps to bring the market where it is today.
This relationship is not about replicating proven models, but rather, equipping companies in the portfolio to deal with market uncertainties and industry challenges.
As uncertainties grow, the partnership deepens
Oftentimes exploration is driven not just by the pull of the unknown, but the push of the untenable. Famine, persecution, and depletion of resources drove many expeditions just as much as, or even more than, the allure of what was beyond the horizon. This not only raised the stakes for such ventures but also pushed greater collaboration among those involved.
As global economic conditions abound with uncertainty, the deepening partnership between LPs and VCs in growing the portfolio reflects a more concerted effort to chart a path for fast-growing companies into long-term sustainability, and such effort can come in as early as the founding of the company.
This proactive approach to growing the portfolio lays the foundation for a reservoir or ecosystem of ventures with a unity to it, as opposed to a stream of investment bets on the market. Reservoirs stand to fuel innovation for much longer, as it connects the right talent and capital to drive make such innovation possible and sustainable.
Want to find out more about venture capital in Asia? Join us at SuperReturn Asia or SuperReturn Japan to hear from the experts on the ground.