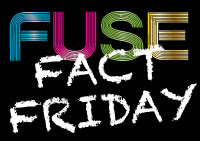 Each week leading up to Fuse 2011, we're going to be bringing you an interesting fact that we learned at FUSE 2010. You can find it across the Fuse Network on the Next Big Design Blog, @NextBigDesign, the Fuse Facebook Page and the FUSE LinkedIn Group.
This week's fact:
#FUSE for thought: Lego's radical design program 'D4B' cuts toymaker's traditional design process from 24 months to 6 months!
Do you have a Fuse Design Fact?
Share it with us today and look for another fact on Friday!
To find out more about this year's Fuse, visit the webpage.