I get asked quite often from those responsible for
innovation about how to gather information from the part of the community not
routinely in front of a computer. They think there is no easy answer. They worry that a mobile phone version of the
software will be prevented access to the idea management system because of
strict IT security requirements.
Internal Users
We know the people responsible for the new innovation
system, or idea management system will want to maximize the adoption of the new
software so new users need to be reached where they live, making it easy to get
on the system. So email invites will
include a link to the system, the company intranet will have challenges posted
with links into the system, private twitter feeds will include URL's that take
the user right into the system'and Active Directory or LDAP will make it easy
to get into the new system without requiring the user to enter in another
password. But this only addresses the
requirements of in house, on-premise users.
Those folks who work at company headquarters or in a remote office.
But what about all those folks who work outside the
office? How do we capture their ideas?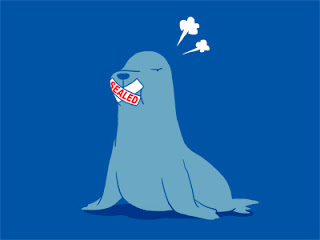 Great Question!
First off, it's a great question. It's a great idea to
consider those members of the team who are out in the field and how to get
their ideas into the system.
Salespeople, field technicians and the like are actually terrific
ideators because they're one step closer to the customer than the average headquarter
participant. They will likely get an
idea while they do their work or hear about one from a customer or the public.
There are great ideas outside of these walls'we need to get
them in!
Also amongst possible external users are other groups of
potential valuable ideators including the company's partners or vendors or
distributors. They too have insights different
from those inside company headquarters.
And they likely don't have computer access to an innovation technology
system installed within the company.
Security Issues
But the flip side of the coin is the concern about security
regarding the company's intellectual property.
Some organizations even refuse to use Software as a Service applications'instead
insisting on an on-premise, behind the firewall innovation system.
Of course these security concerns are real. Intellectual property does have real value
and it should be carefully managed.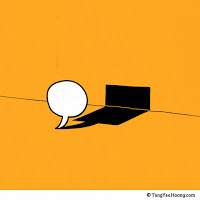 Let's start by saying most ideation systems have easily
managed security systems. Users can be
assigned to a category (average users, administrators, super users,
Chicago people, salespeople, etc.) with certain security limitations associated within that
category. Maybe they can only see some
of the tabs on the dashboard while other users can see all the available tabs. Maybe group 1 can see a challenge while group
2 sees a completely different challenge.
The point is that virtual users can have a set of security
attributes associated with their login credentials making the system just that
much more secure.
Idea management software vendors know their clients take
security seriously. After all the next
great breakthrough product might be in the software system and that deserves to be
kept secret from competitors. So strong
security measures are usually in place like limiting the IP number ranges that
can have access, or stringent password requirements. But the clients with the most security
sensitivities will insist the software be installed behind a firewall and on
premise.
Here are some ways to address these issues.
Self Adapting Browser
Virtual users can access the system via a smart phone
application or via the browser on the phone.
With today's self-adapting, dynamic browser technology, no matter what
contributors use to access the innovation ecosystem, the browser changes its'
format to fit the device. The software dashboard looks
slightly different on a tablet or on a smart phone.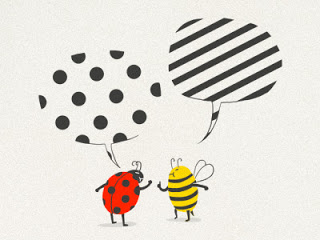 Ideas from the field are enough
And if the idea management system is a full blown social
network allowing content other than ideas to be posted (like videos, RSS feeds,
documents, events, images, etc.) these contributions should probably be left
aside when we think of mobile access. These virtual users are typically
limited to submitting ideas, comments and votes from the field. They can log onto a full blown computer to upload or access the other content.
Working with your IT department
Not every software vendor offers this option. But my
experience with those that do offer their software either SaaS or on-premise,
is that the corporate IT people know how to open up a port for their external
users'enabling tablets, laptops and smart phones in the field to connect with
the software. It might be about placing
the software (or a part of it) in what is generally called the DMZ. This is sort of half way between super secure
and not secure at all. Picture that
broad expanse of no man's land between North and South Korea.
More than one way to skin a cat
Another approach is to use innovation management software
that can take in ideas submitted via email.
An email address can be set up, maybe something on the order of '
newideas@companyname.com
.' These emailed ideas are put into the idea
system automatically, perhaps with an approval step (or not) before the general
population can start seeing, discussing, commenting and voting on it.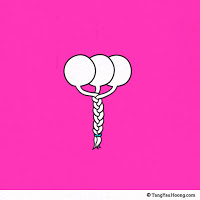 For those team members at the company who do not normally
sit in front of a computer all day, besides all the mobile options just
discussed, sometimes a shared device is put on the factory floor or in the warehouse. Certainly the potential ideas that can come
from these workers are valuable enough to cost justify the placement of a
computer, perhaps with a thick keyboard protector to keep the iron filings out.
For those external potential users that are not employees of
the company, web pages can be made available to solicit and capture their
ideas. These dashboards might be
simplistic so as to not require any training (or have a two minute 'how-to'
video available). Challenges can be put
out there with small rewards so the company can tap into the minds and
experience of vendors, customers, distributors or the public. This is sometimes a great situation to run an
idea contest.
The data collected from these externally facing dashboards
can be easily segregated from the main internal database with strong security
controls.
In conclusion
To wrap up'you're right'there are good ideas to be harvested
from amongst those team members who work in the field. There are a myriad of methods to use that
enable the ideas to be captured in a safe secure manner.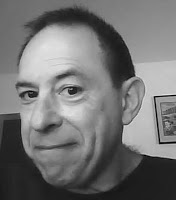 Ron Shulkin blogs researches and writes about enterprise
technology focused on social media, innovation, voice of the customer,
marketing automation and enterprise feedback management. Ron Shulkin is Vice President of the Americas
for CogniStreamer', an innovation ecosystem. CogniStreamer serves as a
Knowledge Management System, Idea Management System and Social Network for
Innovation. You can learn more about CogniStreamer here
http://bit.ly/ac3x60
. Ron manages The Idea Management Group
on LinkedIn (
Join
Here
).
You can follow him
Twitter
. You can follow his blogs
at this
Facebook group
.
You can connect with Ron on
LinkedIn
.