Has innovation plateaued in your organization?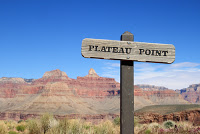 A recent article in Fast Company stated: "Companies that succeed at innovation - Apple, Google, and GE, for example, have their own innovation DNA that exists independent of innovation managers."
In 2012, you must go beyond simply creating an innovation team, to truly creating a culture that breeds and rewards innovative thinking.
Hear from Google's Country Manager at The Front End of Innovation EMEA in Zurich to find out how they stimulate internal innovation.
Download the conference brochure for full event details.
Additional sessions focused on creating a culture of continuous learning include:
' The Freedom to Innovate, and Why Corporations Should Consider Having a Separate Research Team
 - Alfred Yoakim, Nespresso R&D Leader, Nestle System Technology Center
' Organisational Breathing: Embedding an Innovation Rhythm
 - David Thomas, Global Innovation Leader, MOS Program Manager (Innovation for Growth), Mars Incorporated
Who Else Will Be There?
FEI EMEA, The World Leader in Advancing Innovation, brings together innovation, R&D, product development and (NEW for 2012) product design executives.
Companies already registered include:
ABN Amro, Adidas, Airbus Deutschland, Alcatel Lucent, Alessi Spa, Altria Client Services, Antwerp Management School, Arcelik AS, Artesis Hogeschool Antwerpen, AT Kearney, Ball Packaging Europe GmbH, BASF SE, Bayer, BBVA, BMW, Bostik SA, Celanese Emulsions GmbH, Claro Partners, CoCatalyst Ltd, Credit Suisse, DOKA, Dow Corning, DSM, 'cole Polytechnique F'd'rale de Lausanne EPFL, Ericsson, Ernst & Young, Ethz, European Investment Fund, Farenheit 212 Europe, FIRMENICH Perfumery, Forbes.com, GlaxoSmithKline, Google, Grundfos Management, Gruppo Campari, Hasbro UK Ltd, Henkel, Hype Softwatetechnik GmbH, IBM, Imperial Tobacco Group, Innabler,  Innovation Leadership Network, Innovia Technology, Institute of Innovation & Environ, Intel Labs Europe, Intercontinental Hotels Group, Johnson & Johnson Medical, JTI, Kaba AG, Kaos Pilots, Kiln, Kraton Polymers LLC, Lantor, Lanxess Deutschland GmbH, Leiden Univ Res and Innovation Svcs, Magna International, Malaysian Technology Development Corporation, Mars Europe, Ministry of Manpower Singapore, Nestle, Nine Sigma, Nitto Europe NV, Nokia, Novartis, Oriflame Cosmetics AB, P&G, PDD, Philips, Philips Consumer Lifestyle, PRTM, Pureinsight, Rabobank, Rafaela Kunz, Royal College of Art, SABIC, Sabic Services Ltd, Sanofi Pasteur, SAP, Saxo Bank, SEB, Seek Research, Segway, Sherwin Williams, Siemens, SmartDesign, Starbucks, Strategos, Swarovski, Swiss Post International, Swisslog, Telef'nica I+D, Tetra Pak, TomTom Int'l, Trend Desk, TRUMPF Maschinen Austria, Vestas Wind Systems, Volkswagen, Whirlpool Corporation, Wyndham Worldwide, and more
To Register: 
Visit www.iirusa.com/feieurope,
Call: +1.941.554.3500,
Email: register@iirusa.com
To save 15% off the standard and onsite rate, please mention your priority code when registering: