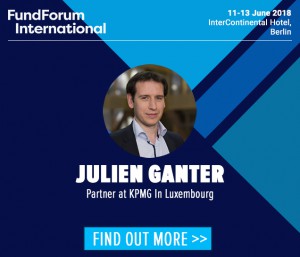 Disruption on one side, regulation on the other, and customers expecting easy and transparent experiences dead ahead: financial institutions are facing lots of pressure. Hugely important in staying above water is the overall efficiency of their processes, which is where intelligent automation has been—for some—saving the day.
Indeed, intelligent automation brings speed, quality, scalability, and precision. It's putting operational efficiency through the roof by augmenting human skills. In this post, I will unpack what Robotic Process Automation (RPA) is, its potential impact, and common mistakes in implementing it.
Three classes of automation
Intelligent automation isn't as much a single technology as it is a range of tools with advanced capabilities. There are three classes of these tools:
robotic process automation (RPA), which concerns rudimentary processes that are repetitive, manual, and rule-based
machine learning

, which uses programmed information alongside natural language processing to recognise patterns from unstructured data and automate more complex processes

cognitive automation

, which uses machine learning, artificial intelligence, natural language processing, and big data analytics to mimic how a human brain perceives, reasons, and learns
Potential impacts on the organisation
Implementing intelligent automation isn't like installing new software: it has cross-functionality and will strategically affect your entire operating model. Some of the major impacts could be:
Reporting and data: having an operating model built on intelligent automation will enable data quality programmes, performance dashboards, and centralised real-time information, culminating in better management information.
People and change

: resources will have to be upskilled, roles revamped, and career paths updated in order for the workforce to chime with the new system.

Governance model

: a new system will mean better decision-making and change-control.

Process design

: intelligent automation provides an opportunity to totally redesign processes to make operations more consistent, reduce fragmentation, and improve transparency.

Organisational impact analysis

: automation favours a process view over a departmental view. It necessitates new roles to control digital operation, handle exceptions, and maintain and change bots, with wider aims of improving cross-function and inter-location integration.

Risk and compliance

: digital labour brings measurable SLAs and auditable processes, enabling better adherence to processes and policies, and improved data disclosure internally.
Some lessons learned
We have done our research on it, consulted on it, and gone through it ourselves, so we can tell you: implementing intelligent automation has its challenges. Here are a few standout lessons we have learned:
Strike a balance: intelligent automation is a vehicle for transformation, but equally paramount are its engineering, system integration, and organisational design.
Build solid foundations

: frame your actions with your long-term strategic intent. The idea is for your project team to transition into a core part of your ongoing structure.

Start small and deliver swiftly

: success early on can help build momentum and give your agenda credibility, making it easier to secure the organisational resources you need next.

Establish enterprise-wide capability

: regardless of where it is initiated, the intelligent automation capability should extend throughout the company.

Partner with your technology department

: the IT department is central in any digital transformation. They can generate scalability (e.g. by providing testing environments and bot credentials) and help measure your intelligent automation programme's success.
We fully expect, and indeed are already witnessing, a fundamental impact on the sector in the wake of improving intelligent automation capacities. At this year's FundForum we will discuss the value of this disruptor in the asset management space, including use cases in front, middle, and back offices.
Look for us at the FundForum to talk more about this exciting topic and read our report on Robotics Revolution to learn more.