When you use a collaborative innovation management system
you end up with more than just a lengthy list of ideas, although this is the
main point of the exercise. You also collect a ton of social networking
activity statistics.  And this data can
tell you a lot about your audience (including and most especially your employees).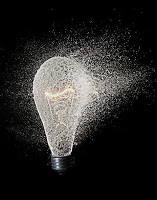 Armed with this activity data, employers can discover
behaviors conducive to innovation generation and encourage others to model
these good behaviors.
Ben Waber, is the author of
People
Analytics
.  He has been quoted as
stating: 'Billions of records (are) generated every day about each person. '  Employers are starting to see how valuable
and important this data is.  
You have to start by
deploying a good idea management system
You have to first collect the information.  A good idea management system is, at its
heart, a social network and will do that for you.  Then you have to figure out how to make sense
of the analytics.  Third you have to put
this information into the hands of managers so they can use it.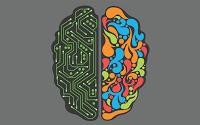 Observe and Reward
Good Behaviors
Noting how successful teams behave is a great step toward
replicating worthwhile behaviors.  With
social networks people encounter like minded individuals serendipitously.  Encouraging collaboration can engineer some
of that serendipity.  
Privacy Issues?
 Some employees may
consider this activity monitoring and tracking as intrusive.  But if the goal is to make employees more
productive and innovative they're more likely to be happy and want to stay at
their job.
What to track?
A social network dedicated to ideation can track
idea submission activity,
idea enrichment activity,
voting activity,
time spent in discussions,
how often they reach out to others to collaborate,
how often they benevolently share inspiring information.
The Benefits?
If a particular team inspires a set of good behaviors, that
team can serve as a model for the behavior of other teams.  If a particular topic (challenge) inspires
good behaviors, future challenges can be guided by those learnings.  
Conclusion 
 A social network dedicated to ideas, an innovation management
system, can generate a lot of good ideas. 
It can also provide a ton of activity statistics that can guide the way
employers communicate with their employees, ideally helping those employers
provide a workplace where employees want to work.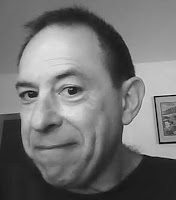 Ron Shulkin blogs, researches and
writes about enterprise technology focused on social media, innovation, voice
of the customer, marketing automation and enterprise feedback management. 
You can learn more about Ron at his biography web site:
www.shulkin.net
.
You can follow him
Twitter
. You can follow his blogs at this
Facebook group
.  You can connect with Ron on
LinkedIn
.   
Ron Shulkin is Vice President of the
Americas for CogniStreamer', an innovation ecosystem. CogniStreamer serves as a
Knowledge Management System, Idea Management System and Social Network for Innovation.
CogniStreamer has been rated as a 'Leader' in Forrester's recent Wave report on
Innovation Management Tools. You can learn more about CogniStreamer here http://bit.ly/ac3x60
. Ron also manages The Idea Management Group on LinkedIn (JoinHere).