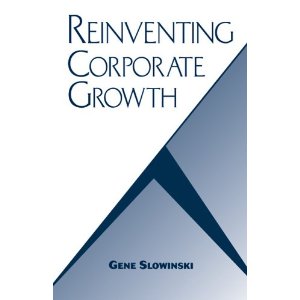 Our August/September innovation book club pick was Reinventing Corporate Growth
by Dr. Gene Slowinski and, as we mentioned previously, our featured
author will be joining us for a book club discussion on LinkedIn today. This is your chance to ask your questions about corporate growth, discuss your takeaways or
questions from the book and connect with the BEI: Back End of Innovation
community. Join our LinkedIn group to participate. 
I've written a couple of questions here to start us off, feel free to share your feelings on these or to ask your own questions or simply leave a review of the book as a whole.
First,  a question for the whole group to ponder, how important are strategic alliances in your industry today?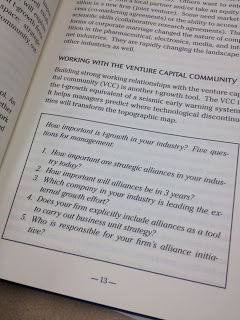 Secondly, in chapter 3, we read about programs where the solvers can come to the problem ' do you think solutions like this are the future of innovation? Are there any downsides to this process?
Lastly, we read about encouraging employees to grow their network as well as forming alliances and engaging outside experts throughout the book, but this seems like it would be a pretty big cultural shift for some companies that are traditionally internally focused. Do you have any advice to share for overcoming resistance to this within an organization?
To hear more from Dr. Gene Slowinski join us for the presentation "Partnerships that
Match Corporate Objectives: Lessons from the Leaders" on Wednesday,
October 10th at the BEI: Back End of Innovation conference. Download the BEI brochure to learn more.
Michelle LeBlanc is a Social Media Strategist at IIR USA with a
specialization in marketing. She tweets about innovation under the @BEI_innovation moniker, and everything else at @Leblancly.