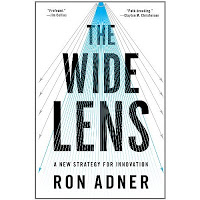 We're excited to announce a give-away of our June Book Club selection The Wide Lens: A New Strategy for Innovation by Ron Adner.
Ron Adner, is a Professor of Strategy & Entrepreneurship at Tuck School of Business, Dartmouth College.
His book, The Wide Lens: A New Strategy for Innovation, has been
heralded as a path-breaking guide to successful innovation in an
interdependent world. His pioneering Harvard Business Review article, "Match Your Innovation Strategy to Your Innovation Ecosystem," is assigned reading in over fifty global MBA programs. He will join us to present a keynote address on BEYOND INNOVATION at BEI: Back End of Innovation taking place October 9-11, 2012, in Boston, Mass.
To learn more about all the BEI Keynotes and program, click here and download the full agenda.
To Enter This Give-away:
You have several options for entering our book giveaway, and for each task performed you will receive one entry into the contest. Tweet about the book club (as much as once per day), follow us on twitter, "like" us on Facebook or "like" this blog post, or leave a comment below telling us which session you are most looking forward to at BEI: Back End of Innovation. We have four copies of the book to give away and winners will be contacted at the end of the contest. This contest runs through 06/26/2012 at 12:01am. Enter using the widget below:
A Refresher on How the Innovation Book Club Works:
Every month, the FEI Team will select a recently published book based on innovation. We will feature the book here on The Front End of Innovation Blog.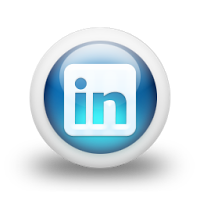 This month's book club discussion will take place in our Back End of
Innovation LinkedIn Group. Next week I will be posting some discussion
questions to get us started, and expect to read some insights from our
featured author as well. You must be a member of our LinkedIn Group to
participate in the conversation. You can join here.
All group members are invited to post their unbiased reviews, comments and questions on the thread as we read the book together (or if you've already completed it). We will post a recap of some of the best comments and reviews from LinkedIn to feature and share publicly here on our blog, with the permission of the contributor.
Michelle LeBlanc is a Social Media Strategist at IIR USA with a
specialization in marketing. She tweets about innovation under the @BEI_innovation moniker, and everything else at @Leblancly.