"The only constant is change....it's not about ideas. It's about making ideas happen. Innovation is the ability to see change as an opportunity."
With the world and industries rapidly evolving, FEI has asked its esteemed speaking faculty what they see in their crystal ball, how they see the world transforming, and where they think innovation trends are heading and where the opportunities lie.
The first featured thought leader in our Innovation Transformation series is Laura Huang, Professor, Harvard Business School and Best-Selling Author of Edge.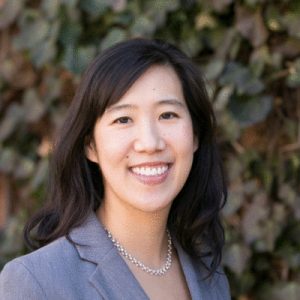 What do you think is the next big thing for innovators? What are the opportunities that you're seeing?
These were some questions I was recently asked about the future of innovation. These are some big questions and there is so much that has been said about innovation, that I thought, "I can't possibly be able to say something new and fresh and innovate about this, can I?"
But I actually can. We all can. Because at the crux of innovation is newness, and at any given moment, we're all at a new moment in time—a new moment in time where we can be doing new things in new ways. The only constant is change. And as the opening quote suggests, it's not about ideas. It's about making ideas happen. Innovation is the ability to see change as an opportunity, Steve Jobs once said.
What this tells me is that it's no longer about going big or going home. It's about staying curious, regardless of size.
It used to be about amassing size and prominence. But as we've seen in so many industries—companies that didn't grasp the concept of software and kept focusing on hardware, or companies that were too late to understanding how data, not voice, was the future of communication, as a few examples—it's hard to let go of something that you're dominating in, even when you're starting to see signs of change.
How do you stay curious?
Constantly be asking questions about what's going on around you. Ask: Why do we do things this way? Is there a better way? What is this other person thinking? And the key here is, know what answer you are expecting in return, so that you know whether or not to be surprised by their response.
Expand your base of ideas and perspectives. Creativity requires fuel, and you get that fuel by reading new things, traveling to new places, meeting new people and hearing about their experiences and perspectives.
Relentlessly look for patterns and connections. Notice how things are typically arranged and the relationships between things. Notice small details too… how people interact with each other, why they behave in certain ways, and what emotions they might be displaying (or concealing).
Being curious doesn't mean you're unorganized and haphazard. You have a foundation to draw from. If you're big, scale that foundation down to something you can all embrace—a particular value, mission, or strategy. Just one. If you're small, embrace something of personal significance that you want to continue learning about, rather than a goal that you're trying to accomplish or finish.
In both cases, let your curiosity guide you, so that you have the best odds of evolving with trends in the economic environment, increased competition, fast-changing opinions and preferences, and rapidly evolving technology.
Download the full whitepaper to read more about the future of innovation.