'The real voyage of discovery consists not in seeking new landscapes, but in having new eyes.'
' Marcel Proust
On September 29 - October 1, 2014, we will be in Canada for our latest Front End of Innovation Series event, FEI Toronto. We have two distinct opportunities to explore innovation within the Canadian trenches, which  promote adventure learning, designed to literally get you beyond your office, and outside the conference walls, and reset your perspectives and mind-frame as you visit the HQ's of some of Toronto's most innovation organizations with us.
Venture Inside the Trendhunter.com Headquarters
Jeremy Gutsche, CEO & Chief Trend Hunter at TrendHunter.com, Author of Exploiting Chaos, and the forthcoming Better & Faster will deliver a keynote address sharing Six Secret Steps to Outsmart, Out-Innovate, and Out-Adapt your Competitors:
After researching 250,000 innovations with an audience that is like a 100,000,000 person focus group, Jeremy Gutsche and Trend Hunter have uncovered six patterns of opportunity that can enable your research team to more quickly out-innovate, out-adapt and outsmart your competitors.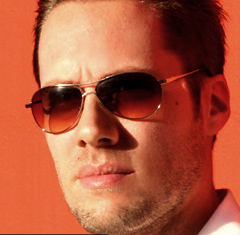 Jeremy Gutsche
Gutsche dives into the psychological traps that block innovators (and researchers) from realizing their full potential, and how to unlock your hunter instincts to find better ideas faster. The framework has also been battle tested with several hundred brands, billionaires and CEOs who rely on Gutsche, ranging from Victoria's Secret and Coca-Cola to IBM and Hughes Aerospace.
"Trend Hunter is located in a former horse-carriage factory near Queen and SoHo and according to the Wall Street Journal the office is as hip as its occupants. Which really shouldn't be a surprise considering it's their job to spots trends on the bleeding edge. Trend Hunter's office culture has been profiled on CNN, and in the National Post, the Globe & Mail and the Toronto Star. And previously, Trend Hunter was named one of Canada's Most Innovative Companies at the Canadian Innovation Exchange." via Techvibes
Following his talk, Jeremy will take us inside the Trendhunter offices in Toronto, where all the trend magic and predications happen.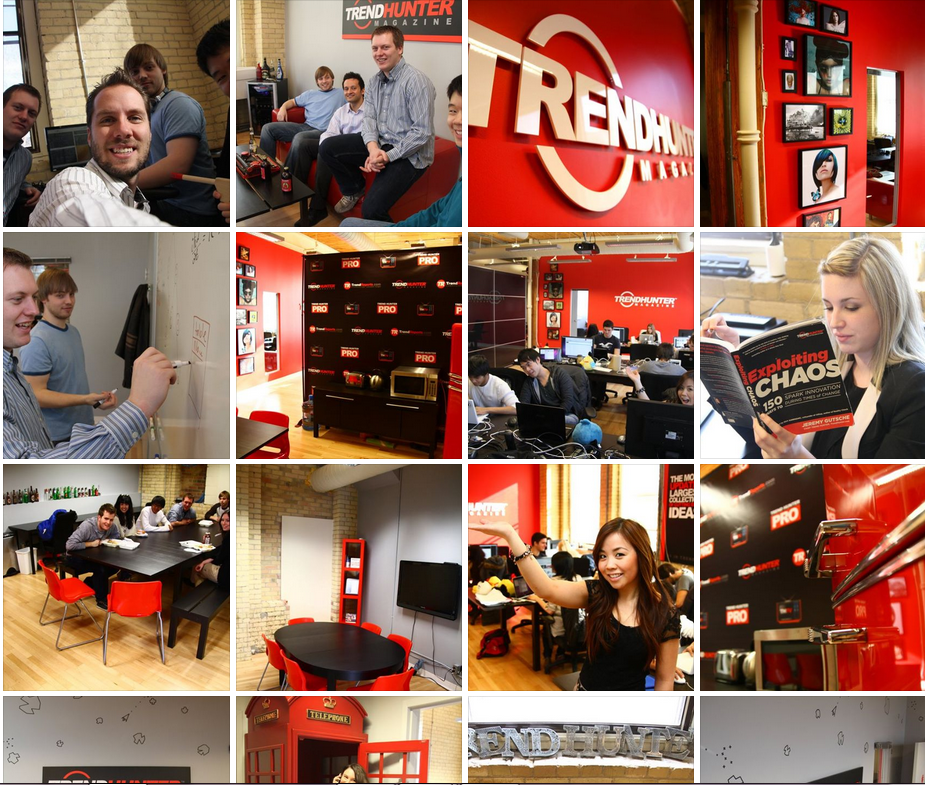 Explore the MaRS Discovery District


MaRS Discovery District is dedicated to driving economic and social prosperity by harnessing the full potential of innovation. They have built on a rich legacy to create one of world's largest innovation hubs, a 1.5-million-square-foot complex located in the heart of Canada's largest research cluster in downtown Toronto.
MaRS is at the intersection of the corporate, small business, government, academic and research sectors. As such, they are able to convene partners from each of these sectors, and foster the collaboration and convergence of ideas that truly drive innovation. MaRS works with an extensive network of private and public sector partners to help entrepreneurs launch and grow the innovative companies that are building our future ' startup ventures with broad economic and societal impact.

Earl Miller
Earl Miller is the Director, Partnerships ' Government and International Relations. He leads MaRS' Regional Innovation Centre and is responsible for provincial commercialization relationships,  government stakeholders in the Toronto Region and business development with Canadian trade and economic development officials, foreign governments and international partners.
You are invited to join Earl for an overview of MaRS history and evolution as an innovation hub, a discussion of MaRS venture services - entrepreneurship education, market intelligence, advisory services and capital programs, and an explanation of the Discovery District ecosystem and MaRS' role as a commercialization hub connecting communities of innovators.

You'll get a first-hand look at different business acceleration models - MaRS incubator and MaRS JOLT accelerator as well as a summary of how programs and facility work as an integrated platform to help technology ventures grow and scale.
Space for both field trips is limited and reserved on a first come, first serve basis. In addition to over 50 sessions crafted around your evolving needs - as an innovation, R&D, product development and insights leader - to accelerate systematic innovation growth, from ideation to execution, we've added some can't-miss elements to truly drive innovation implementation at FEI Toronto, like two full-day workshops and five learning labs designed to require you to put innovation to work in real-time through collaborative learning sessions and hands-on activities. Download the brochure to view the complete agenda, speaker and session information. We're saving a you a seat!
Oh, and also with your FEI Toronto pass, you will have access to the co-located North American Consumer Insights Event. Double the content, double the sessions, double the speakers, double the insights, double the value - Don't miss out, register today!