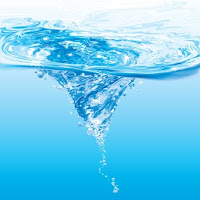 Global Innovation Head Shares Strategy for Building a Culture Awash in Innovation
By Marc Dresner, IIR USA
Large corporations with established brands and entrenched cultures tend to become more conservative and risk averse over time, which can obviously hinder the ability to innovate.
As Global Director of Innovation, Moises Norena's job is to make sure that doesn't happen at Whirlpool (NYSE: WHR); no easy trick when you're dealing with a 100-year-old market leader.
A key tenet of Norena's innovation playbook is to embrace and learn from failure.
'Foster a culture where people are encouraged to try and [if they do not succeed] take those learnings back to the project,' said Norena.
'Failure should not automatically force a project to be killed,' he added. 'Adjust accordingly and move to a new phase. That's a critical mindset that allows organizations to think differently when it comes to new ventures.'
In this episode of Forward Focus'a special interview series featuring the thought leaders and experts at the forefront of innovation'Norena discusses:
' Critical elements to creating a sustainable culture of innovation
' Innovation tools and process fundamentals
' Talent and staffing for innovation success
' The recession's impact on innovation, and much more'

Listen to this Forward Focus podcast!
Read the interview transcript!
Editor's note: Moises Norena will be participating in a panel discussion titled 'Measuring the Impact of Innovation Initiatives for your Organization' at