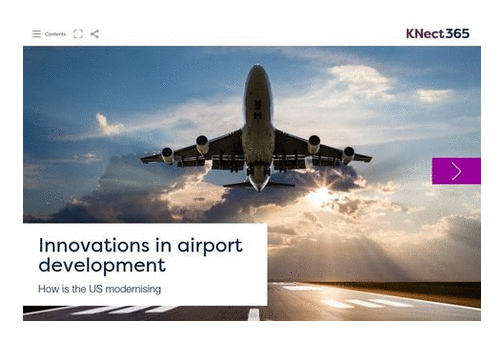 Click to read Innovations in airport development - GAD H1 2019

In today's climate, airports around the globe must respond to the changing technological, socioeconomical and political scene, as well as tackle capacity challenges and competition.
Although airports are taking action to modernise their infrastructure, established revenue streams are being increasingly disrupted by digital technologies and changing passenger behaviour.
This eMagazine will examine how airportscan revamp revenue streams and capture investors' attention for future airport development projects.
Hear from:
| | |
| --- | --- |
| | Carole Brown, Chief Financial Officer, City of Chicago |
| | Mike Minerva, Vice President, Government and Airport Affairs, American Airlines |
| | George Casey, Chair and CEO, Vantage Airport Group |
| | Dr Fethi Chebil, Airport PPP Project Expert, formerly of ICAO |
| | Rob Collins, Managing Partner, Head of North American Infrastructure, 3i infrastructure |
| | Seth Lehman, Senior Director, Global Infrastructure & Project Finance, Fitch Ratings |
| | Mark Morehouse, Managing Director, P3 Investment Banking, Oppenheimer & Co. Inc. |
| | Daniel Solomon, Co-founder and Director, Minute Suites, LLC |
| | Tom Ruth, President & CEO, Edmonton Airports |
| | Sammy Patel, CEO Midway Partnership, Vantage Airport Group (Chicago) |