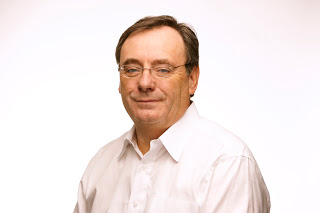 In a March 2010 feature, the Wall Street Journal Sir George Buckley, then CEO of 3M, was quoted as saying: "If you don't invest in the future, there isn't going to be one. A lot of the stuff we spend on may not deliver a product for two or three years. There may be no return. But the alternative'not doing'is worse," but also "We often think innovation is making a breakthrough at the top of the pyramid. That's often not where the hardest challenges are. The hardest challenges are often: How do I make a breakthrough for next to nothing?"
In what continues to be a challenging economy, the issue remains the same. We need to innovate. We certainly can't do nothing, but how do we make that next breakthrough when budgets are strained to the breaking-point?
3M celebrated a "century of innovation" as far back as 2002, but even this market leader found themselves struggling in today's marketplace. In this feature with Economist Magazine, Buckley shares some ideas for facing innovation challenges:
My key takeaways include:
Make room for failure through diversity - be in having many different projects or working in different sectors.
Keep one eye on the quarter, but one eye on the long term. "Unless you play in the long-term, the future won't be there when you want it."
To hear more, join Sir George Buckley, 3M, ARLE CAPITAL PARTNERS for his keynote session "Revitalizing Growth and Innovation in the World's Oldest Innovative Company" at Front End of Innovation EMEA on 5 March 2013.  Register & Save 15% off the standard rate 
Mention code: FEI13BLOG
Michelle LeBlanc is a Social Media Strategist at IIR USA with a
specialization in marketing. She is the voice of the Front End of Innovation EMEA event on twitter, Facebook & LinkedIn