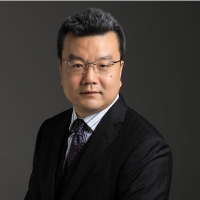 George Wang, a partner at Global Law Office, shares some insights on the fast-growing and evolving life science sector in China. Based in their Shanghai office, George has been working with multinational corporations, public and private Chinese corporates, state-owned companies and financial institutions. We were able to spend some time with George to ask about the BD and investment landscape ahead of ChinaBio® Partnering Forum in Shanghai, May 7–8, where he will also speak on navigating the PRC regulatory regime and transactional documents.
1. What do you foresee the activity in China will look like five years from now? Do you anticipate more cross-border M&A and licensing deals? Do you think the record-breaking growth we've seen in recent years will continue or will it taper off?
I am optimistic that cross-border M&A will continue to grow. We do not expect the current trade war to last very long, and China will continue to pursue its "one belt, one road" policy. We have seen unprecedented growth which is difficult to maintain. It will probably cool down for a while, but will be sure to pick up again.
2. Currently, there are a handful of large China pharmacos and many emerging biotechs. Do you think there will be more mid-size biotechs in the near future? Will this be through organic growth or due to domestic deal activity?
China is currently experiencing a biotech boom. The industry is enjoying strong governmental support and we have been witnessing a growing number of deals in the pharma and biotech industries, especially in venture capital. This is a strong indication of growth of mid-size biotechs. We are not surprised; with the growing middle class in China, safe and high-quality healthcare will remain a hot button topic. With the demand, we are sure innovative startups will continue to provide the supply.
3. Many biotech companies are eyeing China as a source for investment capital and as a quickly developing consumer of innovative therapies.
Yes, China has deep pockets and is willing to spend on tech, including biotech.
[With new investment records set across the board, it is the golden era of healthcare in China. Review the latest analysis of life science investment activity here]
4. Before engaging opportunities in China, what should these companies be considering to ensure successful outcomes?
China's foreign investment restrictions do exist for the pharma industry. So it is important for companies to be aware of the category their products fall under and have a strong support team to assist with the certification and approval processes—which can be very lengthy and complicated. A professional team familiar with the local regulations would be very helpful in providing innovative means to maneuver through the red tape. Also, one should not underestimate the importance of a reliable local team to manage the business in China, as we have seen many fail because of local internal disputes.
5. Should US biotech companies fear outsourcing facets of their drug development to CROs in China for fear of IP theft, a theme echoed in the current US-China trade negotiations? Is this a legitimate concern? What other concerns would impact international companies' opportunities in China? CFIUS?
IP theft is prevalent everywhere, so it is always important to ensure that strong internal IP protection policies are in place. Of course, we understand that China has always had a rather bad reputation in this regard. However, the courts do recognize this problem and in recent years, we have seen an improvement and strengthening of the judicial enforcement of IP infringement. We now have IP courts, before which many successful cases have been brought against domestic PRC companies.  Another concern may be the ever-changing regulatory landscape—the latest being the cybersecurity law. But this law reiterates many of the principles found in the EU's GDPR. We see that this may actually be beneficial to companies in the long run, where strong data protection and privacy measures are adopted, reducing the chances of hacking.
6. Do you think the government will continue to support the growth of this sector with investments, a positive regulatory environment, etc? How will the overall healthcare system in China grow/evolve in the next decade?
Yes. China is committed to being a powerhouse in drug discovery. Although the current regulatory regime is not perfect, we do anticipate that the government will continue to take measures to continue to attract investors and talents to the country. The government has already committed a large sum of money into the industry, luring talents based overseas into the country. Further, the population is more educated, and have higher demands for standards, especially with respect to healthcare. This trend will only continue and we expect to see the healthcare system in China develop more positively—with more medical products becoming available in the country and hopefully an end to the sale of fake medication.
7. What impact has the Hong Kong Stock Exchange had on the opportunities and growth of the biotech sector?
A very positive impact. The HKSE has poised itself to become a biotech listing hub—with its change to its listing rules allowing biotech companies with no revenue or are not profitable to be listed as long as their market capitalization is no less than USD 1.5bn. This will open the way for Chinese pharma companies to seek public funding and international companies to enter into the Chinese market. In mid-2018, there were roughly two dozen.
8. For Western companies interested in partnering with companies in China, what guidance can you provide as they consider different types of transactions? Are you seeing new business models that can facilitate the growth of cross-border deals?
Chinese startups are typically drawn to follow China's national priority areas. So Western companies intending to expand into China are advised to try to align their initiatives with national priorities (like AI, internet of things, or biotech)—they would find it easier to liaise with the local governmental authorities and the latter would be more willing to grant tax benefits.
Currently, the variable interest entity is still a popular structure adopted to facilitate cross-border deals in industries which are restricted from foreign investment.