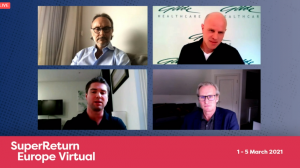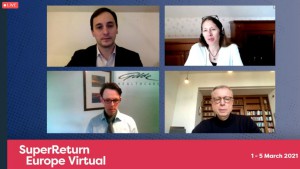 The biotechnology and healthcare industries are undergoing huge digital disruption - bringing with it new opportunities for investors.
From innovative strategies to the next investment opportunity catching their eyes, hear from investors active in the field on how the digital revolution could change the future of therapeutics, drugs and more.  
Featuring:
- Ben Challgren, Vice President, Top Tier Capital Partners
- Francesco De Rubertis, Co-founder & Partner, Medicxi
- Arthur Franken, General Partner, Gilde Healthcare
- Regina Hodits, Managing Partner, Wellington Partners
- Baudouin Hue, Partner, Karista
- Markus Müschenich, Managing Partner, Eternity.Health
- Janke Dittmer, General Partner, Gilde Healthcare
- Joe Anderson, Partner, Sofinnova Partners
Previously only available to event attendees, don't miss the chance to access the exclusive sessions from SuperReturn Europe Virtual.