First things first.:  Every large organization will have a social network
dedicated to innovation.  But someone has
to ask for the budget to get this done.  Unfortunately, requests
like 'What's the Return on Investment for this Innovation software' in the Innovation
world are typically addressed with a correction to advise people to instead
consider the 'Return on Innovation'.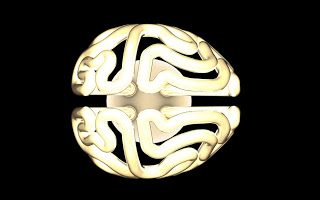 This blog entry will give you some guidance how to go about justifying a budget for innovation technology.
How to go about it:
It is relatively easy to point out the value of an
incremental innovation yielded from an unsolicited idea.  For instance if someone says, 'If we just do
this, we'll save some money', you know how much that 'money' is worth.  How do you quantify in dollars the value of a
breakthrough idea that leads the company to open up a new division?  How do you value hundreds of them?  It's a bit harder.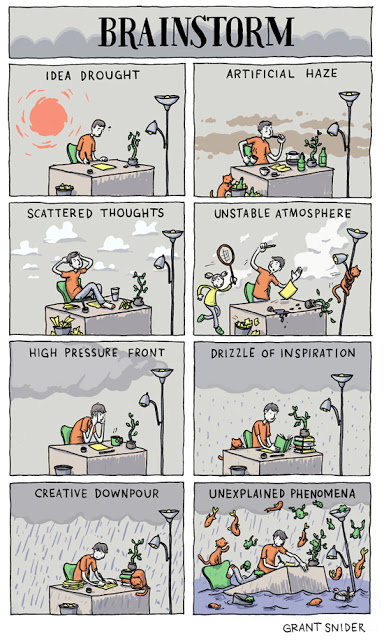 It's more than just
your gut feel:
Your management has told you to figure out how to use all
your resources; to collaborate more with other departments and with your
vendors, your partners and your customers. 
Well here's the technology that can enable that charter.
We all know social networking and business communication are
becoming intertwined.  All of us send
social media messages and soon they'll completely replace email.  We stay connected at our desks and from our
phones.  Social media are a part of doing
business.
We all may know intuitively that social networking software,
specifically those dedicated to innovation, are the future of business
communication.  But that's a tough sell
when you're asking for budget at the enterprise level.  Well here are some ways you can cost justify
a purchase like this for enterprise collaborative innovation technology.
It's not that hard:  The mechanics of an innovation budget
request'
The reality is you have to look at your organization, think
about what they do today'and capture a vision of what life will be like when
all those smart people are collaborating on an ongoing basis.  So for instance, one company I know has
scientists working on a specific issue (carbon bonding).  These scientists are in different divisions
and different time zones.  With a
collaborative innovation technology they collaborate on an ongoing basis.  Before they got together once every two
years.  Working together, they've been
able to spend significantly less time working on problems and challenges as when
they worked as isolated individuals.  They
can actually count the number of saved hours (and how much each hour is
worth).  The system pays for itself in
weeks!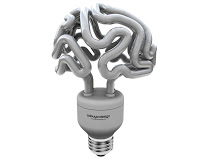 Examples (get those
creative juices flowing):
'       
So think about the value of having new products
developed faster.  What's that
worth? 
'       
Think about the value of feedback from your
teams that produce improvements in your processes. 
'       
Think about how important it would be if someone
points out an industry trend that leads your organization to do things
completely differently and you get into a whole new business. 
'       
Think about the value of challenging your
workforce to come up with solutions to the problems management discuss and
worry about'.and having them come up with a thought management has never
considered.
'       
Or if you're doing all this innovation activity
without a collaborative innovation system, think about how much time is spent
manually filtering through ideas trying to figure out which ones are best, what
categories they go into, etc.  A set of
technologies can make these people more productive and you can count these
hours involved. 
Make your own work sheet. 
Saved dollars.  Saved hours.  New revenue. 
New market presence.  Add all
these dollars up and I guarantee it will be such a huge number that you can cut
in half'.and in half again and still have a cost justification for
collaborative innovation technology. 
That number should make you confident enough to ask for the budget
dollars.
While you're reading these, make note of how much money is
spent on these activities in the absence of a collaborative innovation
technology, or
idea management
system. 
Odds are you can come up with the ways a system like this can pay for
itself in short order.
1.     
 Connect
and Development.  I wrote about this a year ago.  It has been proven it is more cost effective
to 'Connect and Develop' rather than merely rely on 'Research and
Development'.  Others out there have
already put the time, energy and money into finding a solution just like the
one you seek.  It may be for a different
industry or application, but if you can find it, it's cheaper and faster than
asking your internal teams to start working on it.  The famous example is the 'slicer' needed for
industrial plastics that used the slicer developed for cheese with some
modifications.  By asking other users in
a collaborative software arena, you can tap into the collective knowledge of
many others to find out what you need to know.    
Count how much time is saved by connecting
with experts to get answers that replace time doing research.  Add that value to your total.
2.     
Finding Experts. 
You can't possibly know everyone who works at your company, let alone
have an in depth knowledge of their expertise. 
Collaborative software monitors the contributions of the user community,
noting behavior and identifying certain skill sets.  If a user constantly makes contributions
about 'slicers' (might as well stick to the same example) you can find these
folks when you search the topic.  And
when you're looking at an idea in the collaborative system that has to do with
slicers, the software can actually suggest slicer experts.  A bonus here is when you're looking at a
potential expert, the technology can identify other users who have similar
attributes with measurable relevancy scores ('if you find this person
interesting, you may find these other people interesting as well').  
 Count
how much time is saved by connecting with experts to get answers that replace
time doing research.  Add that value to
your total.
3.     
Saving Money. 
No one knows your business as well as your coworkers.  As they spend their days working they note small
flaws that can be easily corrected.  This
is the old 'suggestion box' story.  Someone
makes a contribution to the collaborative innovation system of this
'unsolicited idea'.  'If we just did X,
we'd be more productive and save money'. 
By having the 'crowd' of coworkers vote on these types of 'incremental
innovations' the organizations can get a list of the best of these ideas.  In other words, if the posted idea gets a lot
of votes, it must have some merit.   
Count how much time is saved in improved
processes and the value of that time. 
Add that value to your total. 
4.     
Making money. 
Your collaborative innovation system can enable submissions that turn
into new sources of revenue.  Your sales
people and customer service types are in contact with your customers.  If the customers are asking for something
that your company is not offering, the submission of this 'idea' can alert
product management types that a need in the marketplace exists.  Better yet, you can open up the innovation
social network to your customers, providing a place for them to submit their
ideas for new products.  
 Count the additional revenue to be realized
from new products and the speed you bring those products to market.  Add that value to your total.
5.     
Problem Solving. 
When someone on your team has a problem, they can use the collaborativeinnovation system to find answers.  First
off they can search the existing contributions in the hopes of finding answers,
bring up those contributions and review them. 
If that fails, they can 'ask' the rest of population for help.  'I'm running into a problem, has anyone else
out there dealt with this issue before'? 
Coworkers make submissions to help. 
Problem solving is a great scenario to open up the collaborative
innovation social network to your company's vendors.  Your suppliers might be able to point out
they have a solution to answer one of the problems you're facing.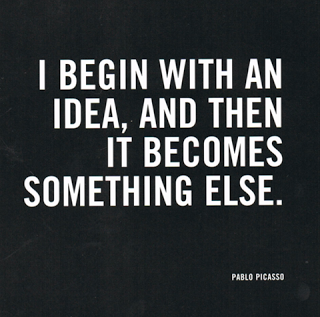 Count
the time saved by getting rapid answers to questions rather than spent
researching an answer.  Add that value to
your total.
6.     
Getting into new businesses.  We all know the story of the buggy whip
manufacturer.  They made better and
better buggy whips, buying out his competitors, eventually having a monopoly on
the buggy whip market.  But someone had
to stand up and say 'Hey wait a minute' shouldn't we be making automobiles
instead'?  Breakthrough or Disruptive
Innovations are typically the result of 'Solicited Ideas', likely submitted as
a result of a Challenge or a Campaign. 
With a collaborative innovation software system, management can tell
everyone, 'listen I'm glad you guys are all talking together, but do us all a
favor and talk about this:'' With this being the issues management has
identified as mission critical. 
Challenges might ask the worker population questions like 'Where do you
see our industry in five years'? or 'What new products should we offer our
customers'?   
This one is tougher, but consider how much revenue you can add to the
total realized as a result of getting into a market you otherwise would have
missed.  Add that to your total.
Other arguments to support your
request:
More than seven years ago Ruth Ann Hattori, partner, ThinkSmart,
published a paper asking
'what
is the cost to your company if you don't innovate'?
.  She encourages you to ask questions like 'In
the past three years, have any of your competitors brought to market an
innovative product/service that you had the capability to create'?
Clay Christensen and Michael Raynor
talk
about the risks of over analysis
.  If
you insist your ideas prove value before they've had a chance to be enriched,
you're likely to kill off the best of them before they see the light of day.  This thought is encouraging you to go to
management and tell them, 'Forget about cost justification and return on
investment; if we don't commit to innovation we're going to get taken to the cleaners
by our competitors'.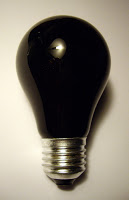 When you take into consideration all the benefits of having your work
force work together along with the productivity associated with automated
mechanisms to manage the innovation process, you'll quickly come to the
conclusion a collaborative innovation system is cost effective'and you'll be
able to convince those who hold the purse strings.
Please enroll now in our free webinar!
I'll explore the challenges of how to
optimize user adoption with the effective use of innovation technology
oriented solutions in our upcoming webinar:  The top dozen ways to make
the innovation
manager's job easier.  You can easily
register for this complimentary event here: 
http://bit.ly/RPFuuu
.  Take the time to join your peers for a few
minutes next month and learn how other organizations are making the innovation
process work for them. 
Ron
Shulkin is Vice President of the Americas for CogniStreamer', an innovation
ecosystem.  CogniStreamer serves as a Knowledge Management System, Idea
Management System and Social Network for Innovation.  You can learn more
about CogniStreamer here
http://bit.ly/ac3x60
CogniStreamer'
is an idea management software tool.  It is an open innovation and
collaboration platform where internal colleagues and external partner companies
or knowledge centers join forces to create, develop and assess innovative ideas
within strategically selected areas. The CogniStreamer' portal is an ideal
collaborative platform that invites users to actively build a strong innovation
portfolio. In addition it provides a powerful resource for internal and
external knowledge sharing.  The CogniStreamer' framework is used by
industry leaders such as Atlas Copco, Bekaert, Case New Holland, Cytec, Imec,
Phillip Morris, Picanol and ThyssenKrupp. CogniStreamer'