With new technologies, emerging therapeutics, regulatory changes and an increasingly volatile political landscape in much of the world, the life sciences industries face an important year ahead. Marking the start of a new decade, 2020 could see big developments in industries that traditionally move slowly.
To read our interactive report on 2020 predictions click here or on the image below.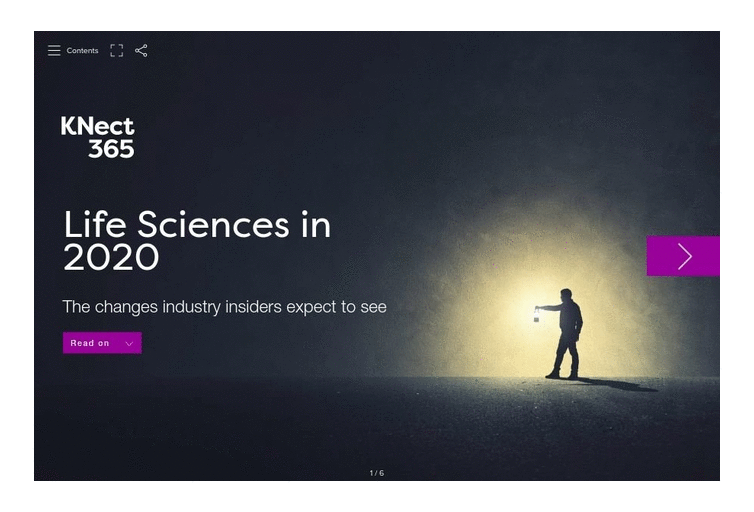 Over the course of 2019 we surveyed almost 2000 industry insiders on the hottest topics in areas that cover the breadth of life sciences. From emerging therapies such as peptides and oligonucleotides, antibody engineering, cell and gene therapies, and microbiome therapeutics; to clinical trials; to medtech and pharmaceutical regulatory affairs and law; to crop protection and nutrition. Furthermore, we have spoken to dozens of experts on the key areas of innovation.
What all this adds up to is an unparalleled insight into how professionals representing hundreds of different companies and organizations around the world expect life sciences to change in 2020. In this report, we have gathered all this data and analysis together in one place to offer a snapshot of industry opinion and predictions for the year ahead.