Marijuana, despite being illegal for near 100 years, is
incredibly pervasive, it is already bigger than wine.
Within our lifetime we will see legal global marijuana, the explosion
of a new industry, and true integration in society, which will change our world
like tobacco once did.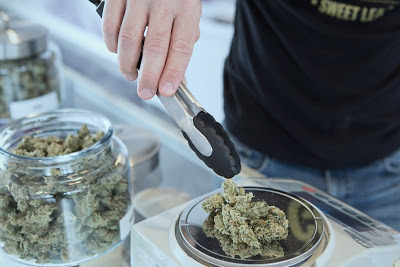 At FEI-Front End of Innovation in May, Alan Gertner, CEO
& Founder of Tokyo Smoke, will share why he left his dream job at Google to
launch Tokyo Smoke. See how he is creating incredibly thoughtful and deliberate
interactions with cannabis - fighting typical stoner stereotypes and providing
a thoughtful business approach. Learn how to create immersive retail and
digital experiences, spanning multiple verticals to inspire creativity and
touch hearts. Don't miss Alan's session on Thursday, May 11th at 2:15 pm.
FEI takes you through the entire innovation process- from
ideation through to execution. At FEI, get the tips you need for creating fast,
agile & opportunistic innovation teams to turn a great idea into a market
winning product.
View the full FEI agenda: http://bit.ly/2kEX1PY

Use exclusive LinkedIn discount code FEI17BL for $100 off
the current rate: Buy tickets: http://bit.ly/2kEX1PY
We hope to see you in Boston this spring!
Cheers,
The FEI Team
@fei_innovation
#FEInnovation