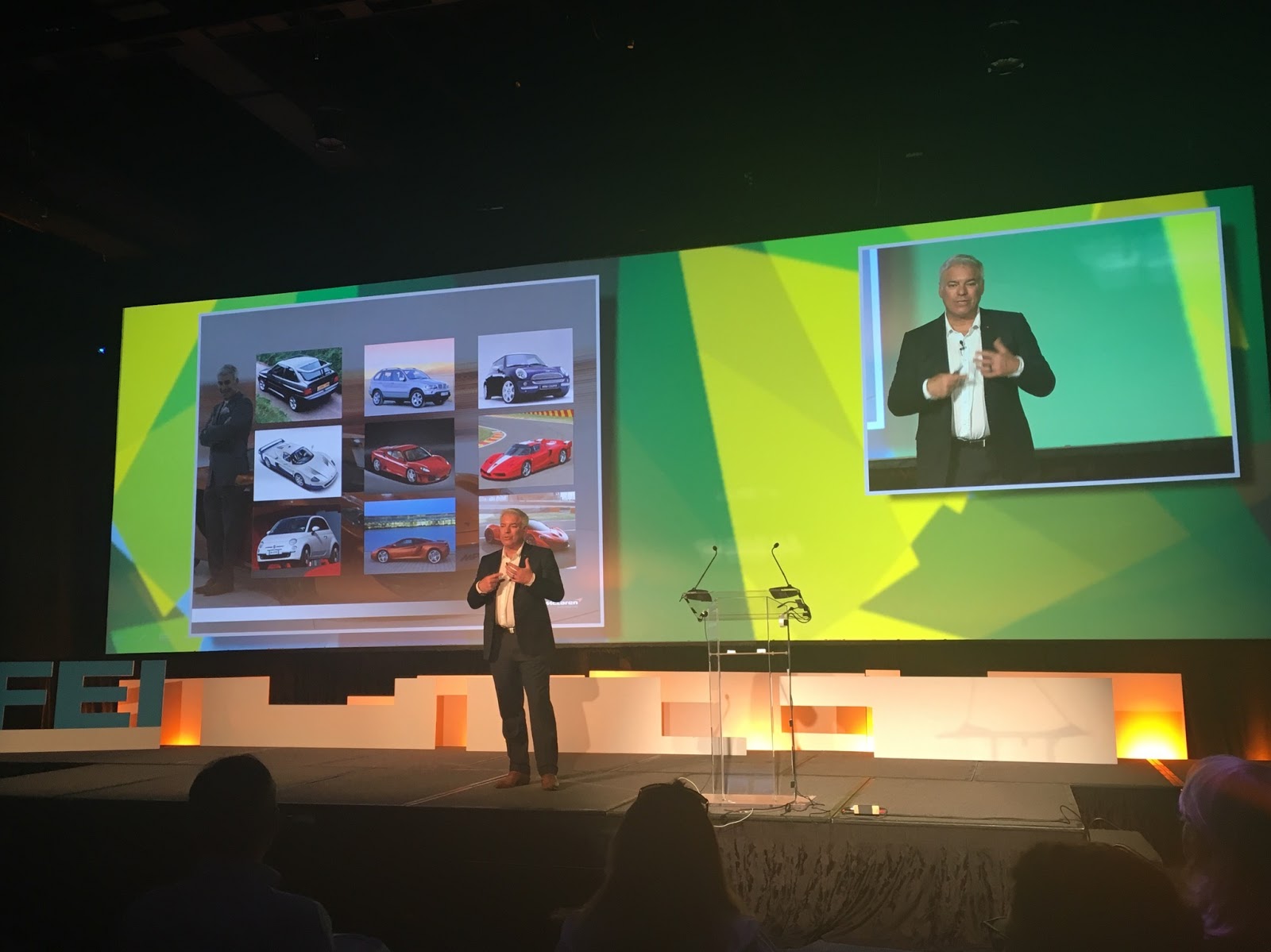 Frank Stephenson has led a designed life and lived a designed lifestyle. He has designed automobiles for Mini, BMW, Fiat, Ferrari and most recently McLaren. Now, if you're inside the design world, auto design is the most exclusive faction and often the most envied.
Capsule worked with the Fisher-Price design team years ago and they proclaimed with great sadness how far down the design food chain they were compared to auto designers. They even wrote it into their journals back to our team during part of our Foundations' process. I wish they could have met Frank and all his glory. He was an example for many and on numerous levels.
Frank was not what most people would have ever expected from the Head of Design from Ferrari, McLaren or Mini. Paint the picture in your head of a designer who came to the United States after living in many different countries as a boy, who then attended and survived the Art Center College of Design in Pasadena, California. The guy who rebelled young and then realized car design was the way he could make his mark. What images are coming to mind? Leather pants? Italian shoes? Skinny pants? Designer jacket? Aloof attitude to anyone who approached him for a conversation?
Nope. You would have been pleasantly surprised as we were. No
Innovation Bias and Curse of Knowledge
here (see our past blog). Frank would have shook your hand, listened to you intently and responded with an intriguing answer. He was excited by any designed artifacts, including our metal business cards, which became part of his conversations with numerous people after meeting us. He wore a nice shirt, jeans and cowboy boots that had no other origin than Texas. He was a genuine leader of designers. Frank Stephenson is a design icon, but would never take the title willingly.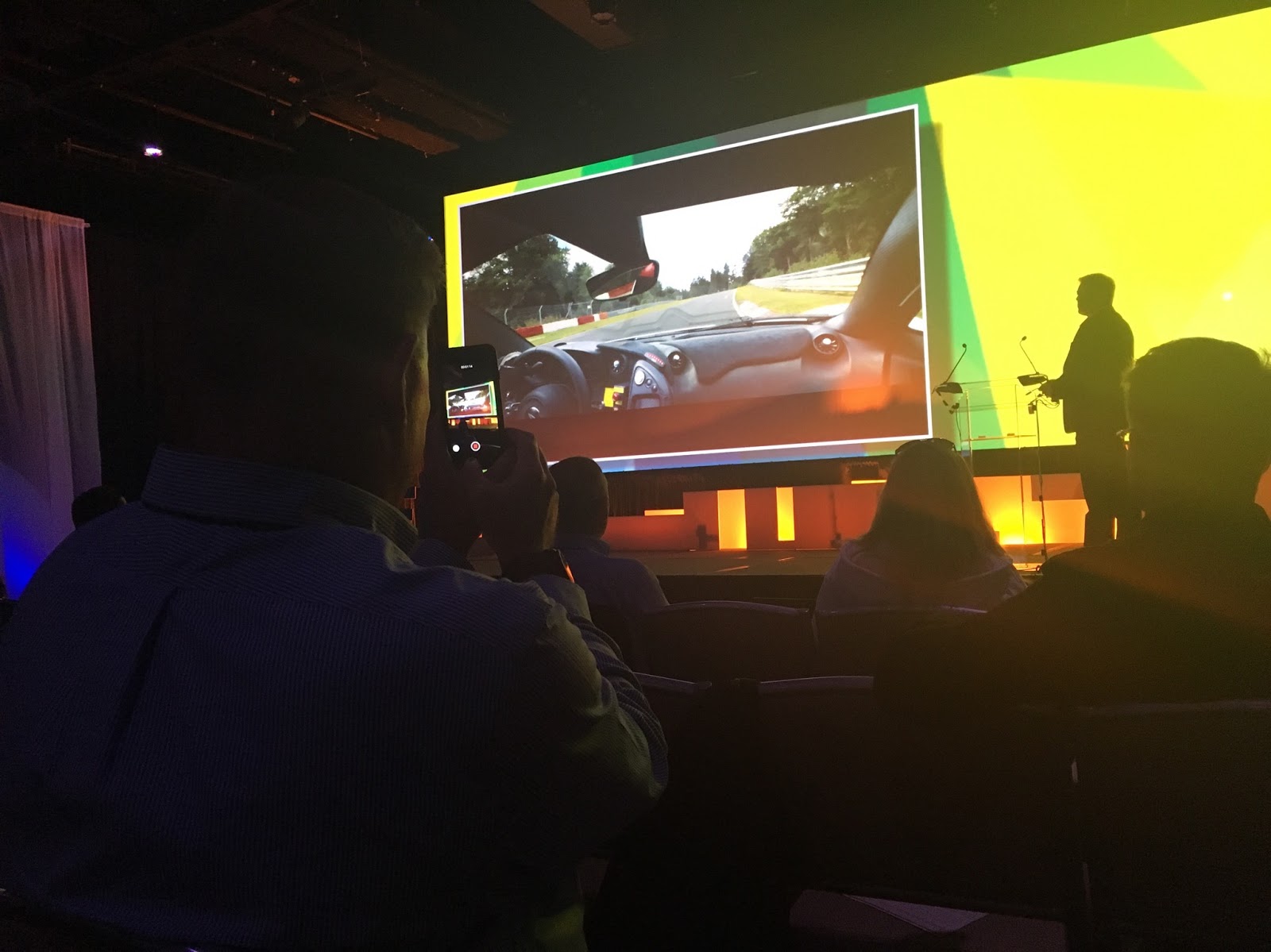 Don't worry every child who crafted cars from Play-Doh - your envy is natural. Frank would take your envy and stuff it in his front pocket for safe-keeping. His entire demeanor wouldn't allow you to paint him with your own "green of envy" spray paint. He is the kind of guy you'd want to do great work with, not for. This was not the topic of his speech, he talked about his career path and the little moments that happen in the design process.

He gave us a few wonderful gems, including the redesigned and relaunched 2001 Mini Hatch that has a muffler modeled on the curves of the bottom of a Budweiser can, because they forgot it on the prototype. The McLaren wheel hubs are using biomimicry in their design to make them both lighter and more resilient. Their newest McLaren will allow you to change the color of your exterior paint to better match your mood or what you're wearing on any particular day.