Big Pharma's Design Team Shares Rx for Success
By Marc Dresner, IIR USA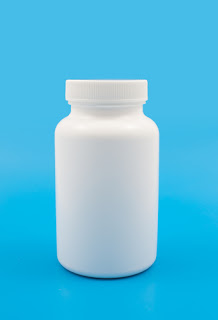 When one thinks about branding and design excellence, Apple or Nike is probably more likely to come to mind than, say, a pharmaceutical giant like Merck (NYSE: MRK).
So FUSE Radio' was pleasantly surprised to learn of Merck's very large, robust in-house design function, a group with resources and capabilities that would make most major brands sick with envy.
According to Bob Calvano, Director of Merck's Global Creative Studio, the group has taken on everything from designing apps for physician detailing to creating inspired interiors for Merck's global offices, not to mention managing the design needs for a portfolio of world-class Rx and OTC brands.
Calavano's organization is a charge-back operation, and Merck's internal clients are free to outsource design projects'they frequently do'so to compete, Calvano prescribes a combination of audacity and tenacity.
'We aggressively pitch even in areas where we have absolutely no experience,' Calvano told FUSE Radio. 'Win the business, then you can worry about how you're going to get the job done.'
'I've walked away with a new project wondering 'What the heck have we gotten ourselves into''? said Calvano, half-joking. 'It can be frightening at times, but it keeps you fresh, and we always find a solution.'
The global scope and variety of projects the group undertakes also often requires Merck's designers to partner with design agencies with whom they also compete.
Their formula for successful 'coopetition' has been refined over time through a series of trial and error, and Calvano admits the group learned some lessons the hard way.
'In cases, I think we were a little na??ve about working with agencies,' he said, 'and that's caused us to rethink our approach to partnering and relationship management.'
What do you do when you discover an agency with whom you just completed a project is now replicating your work for a different internal client and getting paid for it?
To find out, tune in to this special two-part episode of FUSE Radio!
Download an interview transcript: Part One, Part Two.
Editor's note: Bob Calvano will be speaking about the power of a well-designed space in a presentation titled 'The Grass is Always Greener in the Lobby' at the 2012 FUSE conference and exposition April 18-20 in Chicago.
For more information or to register, please visit us at iirusa.com/fuse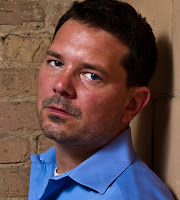 ABOUT THE AUTHOR/INTERVIEWER

Marc Dresner is an IIR USA communication lead specializing in audience engagement. He is the former executive editor of Research Business Report, a confidential newsletter for the market research industry. He may be reached at mdresner@iirusa.com. Follow him @mdrezz.