'Generation Y' is a much-researched group that has been called a lot of names -- creative, entitled, digital natives, and disloyal, to name a few. Disloyalty is one trait that is incredibly concerning to brands.
How does a brand seek to speak to a generation that is more hesitant to commit to some of the major pillars of society like a longterm job, marriage and home ownership, let alone a lifelong brand relationship?
Meta-marketing is one way that brands are succeeding in appealing to Gen Y.
The rules for meta-marketing are as follows:
1) Create an Ad About an Ad
Newcastle Brown Ale's "mega huge" Superbowl ad is a great example of this. The brand created a whole campaign about the ads they would have made if they had the budget to spend on the Superbowl and created a highly successful sub-site called IfWeMadeIt.com.
The brand ended up spending less than 1/35th of what its competitors did, but really won the Superbowl by driving over 1 billion views to their site.
2) Self-Mock
The CEO of  Dollar Shave Club isn't ashamed to talk about poop and make fun of his executive duties (no pun intended) in his latest video.
Their first video for razor subscriptions got over 16 million views, going viral and exploding their client base from 1,000 members to tens of thousands of orders during the first week of their video's launch.
3) Be Authentic
With ad agencies like DDB Tribal creating apps to help consumers spot "BS" in advertising, the flowery advertising of the past isn't going to cut it in the modern age.
With the purchasing power of Millennials not yet at its peak, brands are clamouring to find way to find a brand voice that speaks to their consumer and creates a cultural connection.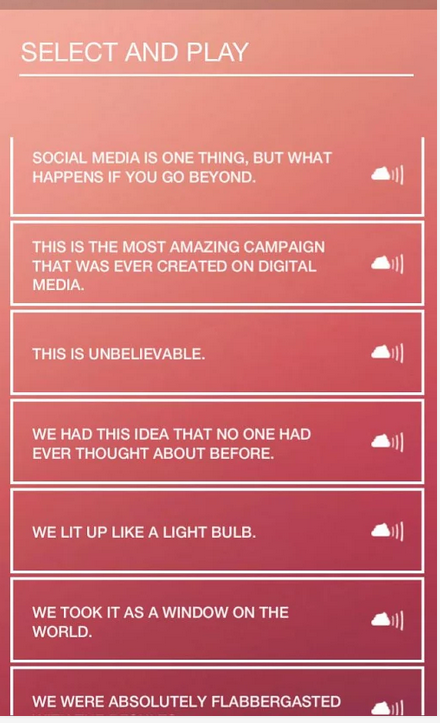 Ad BS Bingo App
TrendHunter.com has seen many trends in the realm of Meta-Marketing, all crowdscored by a virtual focus group of over 100,000,000 people.
To check out more on marketing to Millennials and to see how we're helping hundreds of other brands find better ideas, faster, check out Trend Reports.
About the Author
Shelby Walsh is the President and Head of Research at Trend Hunter.