While 2018 was a bumper year for Series A investment into biotech, there's still a great need for new partnerships and investment models. This BIO-Europe Spring® panel, moderated by In Vivo's executive editor Lucie Ellis, and sponsored by Lilly, looked at some of the latest approaches.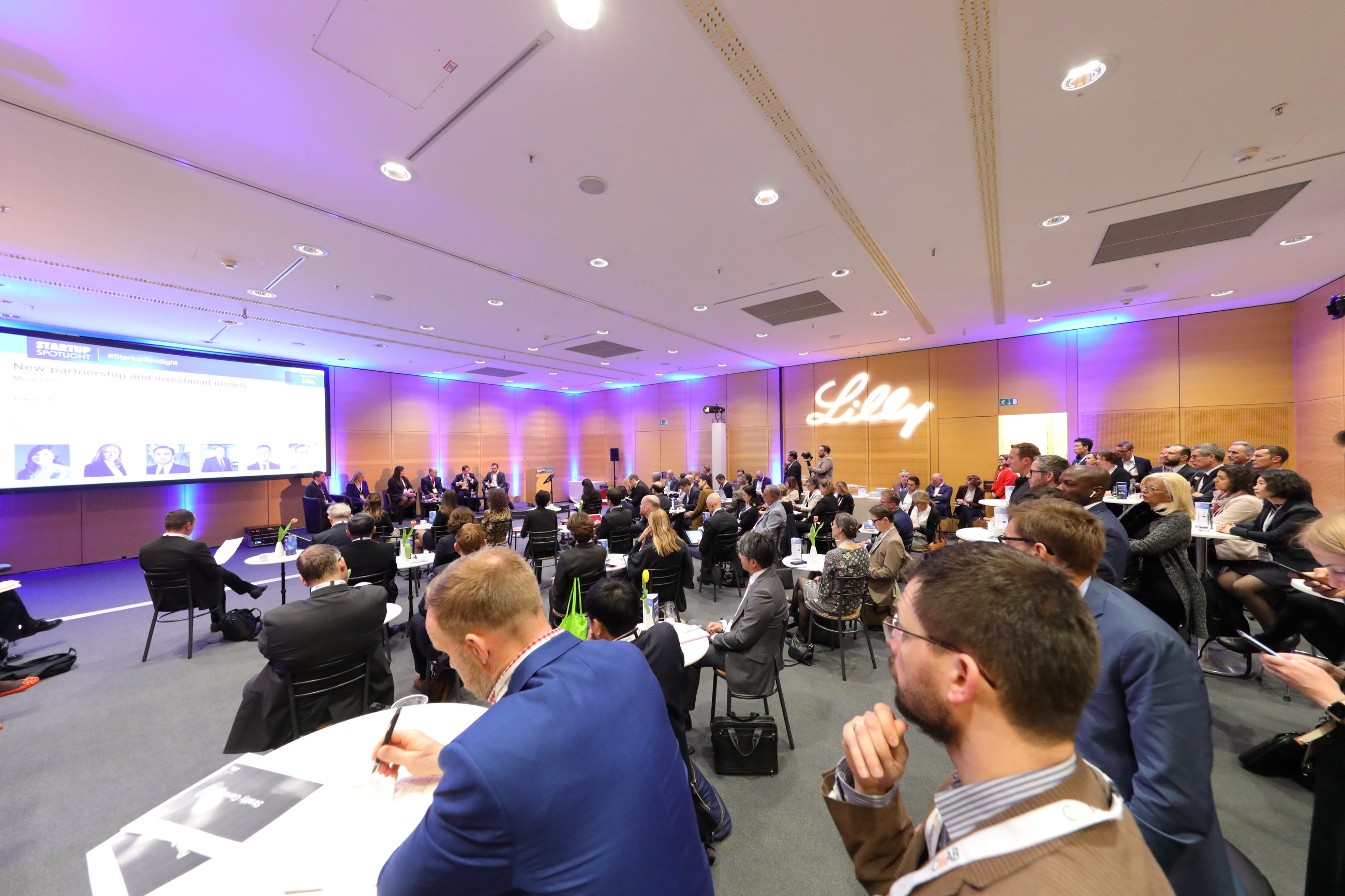 The main barriers to entrepreneurs growing their companies are access to finance, coupled with the ability to pitch successfully for investment, and access to talent, followed closely by access to infrastructure such as lab space. The panel discussed how new models for partnership between academia, the health sector and industry are essential to help move innovation into clinical practice, especially at the early stages of translational research.
Access to early finance remains a challenge
Michael Johnson, Lilly's VP of transactions, explained that as well as the traditional partnering approaches of collaboration, licensing and acquisitions, Lilly also offers non-dilutive exclusive option type arrangements which can provide some initial non-dilutive capital with an option to acquire the company at an agreed value inflexion point. This is a good opportunity to tap into the pharmaceutical company's expertise, although the downsides are that the upside may be capped, and it could be harder to engage with other partners. Michael expanded on this theme, adding that for early stage research-based collaborations, the funding could be structured around resources and a target discovery type license, collaborations which later move to a milestone and royalties type deal.
"On the pharma side we want to see differentiation, what's different about your innovation and how can I distinguish it from what is out there?" Michael said.
Lilly can provide traditional VC financing through Lilly Ventures and Lilly Asia Ventures. The company also invests as a limited partner in VC funds, including Abingworth, SV Health Investors, and TVM, for a strategic view of early technology as well as a financial return. Equity-based investments are advantageous as they allow Lilly to invest from its balance sheet rather than its income statement, the latter being constrained by its R&D budget.
Borja Carsi, investment officer at the European Investment Bank, set out how his organization finances medium-sized companies (those with under 3,000 employees) with venture debt, non-dilutive financing, for up to seven years. He argued that this allows the company to focus on progressing its pipeline for the first few years and provides flexibility. EIB invests in medium-sized organizations, typically when a series B or C has been completed, and the company has significant clinical data.
Gabriela Apiou, director of strategic alliances at the Mass General Hospital Research Institute, outlined how her hospital supports scientists and entrepreneurs at the other end of the spectrum, where the innovation is at the earliest stages, to help them to engage with industry. Here, the model is to bring clinicians, researchers and entrepreneurs together under thematic programs designed to leverage clinical observations to solve specific clinical problems. It is all about encouraging a solution-driven culture where scientists and entrepreneurs work closely together, to define the key experiments which support critical decision making to bring translational research to the market.
"We are a not-for-profit hospital so our goal is to bring medicines to patients. We need to bring entrepreneurs on board early enough to help inform our research and bring it to market," said Gabriela.
Johannes Sarx, managing director of LISAvienna, the local hosts of BIO-Europe Spring, said he saw three key challenges: firstly, crossing the gap from curiosity-driven research through to product-oriented research, which have different requirements culturally with completely different leadership; secondly, in pulling together a quality team covering all the necessary functions; and thirdly, around early financing, especially prior to intellectual property filing.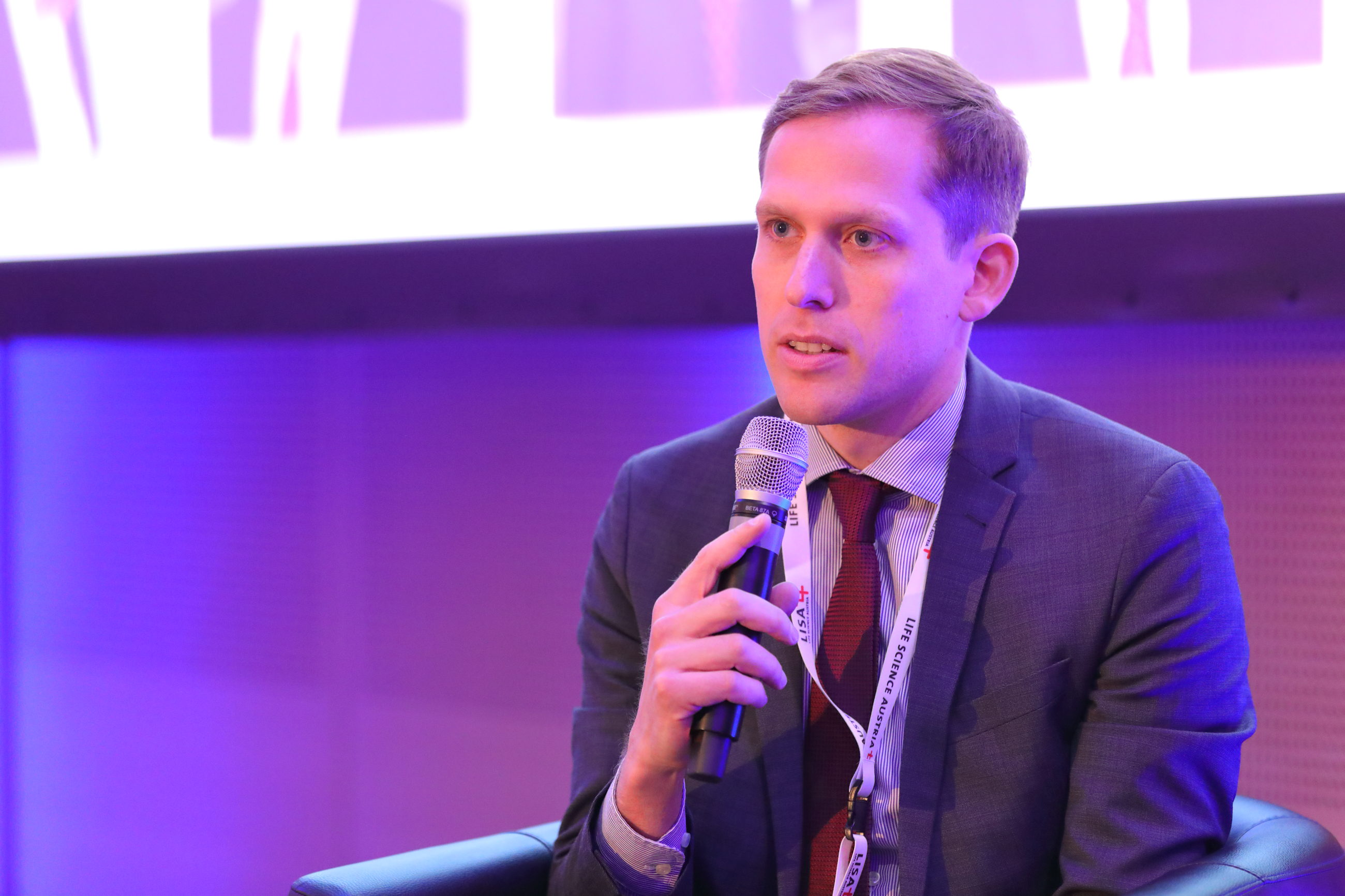 Marek Tyl, CEO and founder of Global Innovation Forum, a network and pre-accelerator of early stage companies, highlighted the gap between angel and VC money, as the VC will expect a solid team proposition and good data, whereas angel money may not be sufficient to get there.
Johannes said, "The open innovation model is beneficial in the early stages of research, but once a product or a target has been selected a new model is needed. Typically, VC money is not available yet but there are translational research centers, like Life Arc in Britain, that have been able to raise funds to validate a concept and transfer it to a deal or a startup."
He said entrepreneurs needed to be wary that creativity within a small company is not killed by the slow decision making of a large organization at the early stages. He also pointed out that grant and government money was essential for non-dilutive funding in the early stages.
The panel touched on crowdfunding as an alternative means to raise finances, but agreed that while this may have merit for medtech and digital health companies, it becomes complicated for drug development. It also does not provide the right experience on the Board that later VC investors or pharma partners would like to see and raises questions as to why the traditional financial approaches haven't worked for that company.
A pool of talent is crucial to early company success
As highlighted above, putting the right team together is a key challenge, and Michael emphasized that at Lilly, the quality of the management team is a key factor driving their likelihood to partner with an organization but this also extends to the quality of the investors and the experience of the Board.
Across the panel, several skills were highlighted as being critical when accessing talent: scientific, finance, development, regulatory, commercial, plus an increasingly knowledge of the payer environment. The latter skill can be a key differentiator for companies, if they can show they have pricing strategies in place. Johannes suggested a champion is needed for each phase of the company's development.
Gabriela spoke to the experience of talking to hundreds of industry researchers to gain insights on how to train academic researchers to engage with industry. In essence, teaching the language of working with industry is the key to success. Marek expanded on this language point, adding that entrepreneurs need to be educated in the language of industry, but industry also needs to understand academic language.
Marek commented, "Different people are needed at different stages, and therefore having access to a pool of people with commercial and scientific expertise is important, as well as fluency in doing this."
Flexible working space is key at the early stages of company life
Johannes added, "At the early stages, it's very important that a company doesn't spend too much money on infrastructure. I think that's the role of the government to provide flexible space and infrastructure, of course in collaboration with pharma and VCs, but this can be a challenge given that flexible space can be expensive."
Johannes highlighted the new incubator opening in November in Vienna that provides potential access to Boehringer Ingelheim's resources and expertise, and flexible lab space in the heart of the science center.
Marek commented, "Incubators are more than bricks and mortar, but hives of activity and good spaces for pharma experts to come and engage with the early-stage companies and bring those skills that they don't have, such as regulatory and pricing."
Closing thoughts
Lucie concluded the panel by asking panel members for their final thoughts on how to get on the front foot when it comes to raising money.
Johannes concluded by saying, "It is key to validate the science in the early stages according to industry standards and without this they won't get a deal or a partnership."
Marek added, "Early access to the commercial skill set and advice from smart money is key for early-stage organizations."
Borja pointed out that many scientists and entrepreneurs were not trained properly to pitch to investors and this was critical in successfully attracting financing. "Investors such as VCs are receiving hundreds of pitches constantly so the right pitch is crucial to getting access to financing," he said.
EBD, the organizers of BIO-Europe Spring, has recognized this by providing webinar coaching to all its presenting startup companies through Scius Communications, the author of this article and a communications firm supporting life sciences companies in achieving their fundraising and partnering objectives.
Mark your calendar in the fall for BIO-Europe in Hamburg, Germany, November 11–13 where we're celebrating 25 years of facilitating partnerships that drive life science dealmaking.