Architect Behind Astounding Mobile Innovation Shares Blueprint for Bringing "Nokia Life" to Life
By Marc Dresner, IIR USA
In anticipation of the big show next week, Forward Focus--the Front End of Innovation expert interview series--is excited to present part one of a very special two-part blog interview with Jawahar Kanjilal, Global Head of Nokia Life, Mobile Phone Services at Nokia.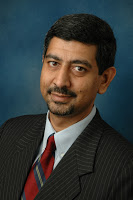 Jawahar Kanjilal
In this half of our discussion, Kanjilal guides us through the development journey and evolution of Nokia Life, an extraordinary service that brings the full potential of mobile to bear to change millions of lives around the world...
Q: Jawahar, you've had a direct hand in the creation some very important 'firsts'. Please tell us a little bit about your background.
JK:I have been fortunate Marc to have a career journey in mobile services right from its very beginning. Right from the first ring tone deal, to the very early days of mobile games and personalization content, printing from the first camera phones, video streaming, broadcast Mobile TV and now Nokia Life services which is the first comprehensive suite of mobile Livelihood and Life Improvement services.
Right from the very beginning, I have been driven by the thought of converting technology opportunities to business realities. This has been the underlying guiding inspiration for many innovations in my career journey in mobile services. For example when the first Nokia mobile phone was to be introduced to with a ring tone composer feature (in 1999), I started thinking on how to maximize this feature. The majority of consumers without the knowledge of musical notes would not be able to compose any tunes on their own. This led me to bringing in a music company (Sony Music India) to create a booklet with notes of popular songs that the consumer could type in to the phone. Mind you, this predated the ring tone era (1999). The deal was the first globally between a music label and a telecoms company (Nokia) and laid the foundation for the ring tone industry!
Similarly, with the first camera phones and first video enabled phones, I have had a direct hand in creating photo printing and video streaming services with various imaging industry players and the music labels. During 2005-07, we in Asia Pacific had achieved significant traction with Mobile TV (using the DVB-H broadcast technology) working with the regulators, broadcasters and the content industry. Those were the early days of convergence and we had managed to get the mobile TV live in 7 countries across the Asia Pacific in the form of various pilots. Unfortunately, Europe couldn't get that much of a traction in the short time that we managed in Asia Pacific, which led to entire initiative being paused.
Then in 2008 I was given the mandate to create 'services specifically for the emerging markets, something totally new'. From this one line mandate evolved 'Nokia Life Tools', a suite of Livelihood and Life Improvement mobile information services created for the millions in the emerging markets who probably would never use a PC in their lives. This is again a World's First!
Q: Let's talk about Life Tools. Were there any specifications or expectations set up front by management? It sounds like you were handed this blank canvass and an objective. Was there anything you were told not to do?
JK: Yes, it was pretty much a blank canvass as a mandate. The only requirement was that the services had to be specifically for the emerging markets consumers. With such a wide and open mandate it was important to focus and set the boundary conditions clearly. As a result there were certain conditions placed on me and the team of things not-to-do. The first was not to look to the advanced markets for inspiration. The second was not to take an existing product and strip off functionalities and features to adapt it the emerging markets ' the creation had to be totally new! And the third was not to do anything around entertainment (music, games) and apps since there were other units within Nokia focusing on those areas. This create 'something new' mandate with extreme boundary conditions pushed us into some Blue Ocean thinking!
In 2008, the telecommunication industry in the emerging markets was focused on expanding the network coverage beyond the urban areas. So we too pushed ourselves to look beyond the urban areas and started thinking about the consumers in the semi-urban areas, smaller towns and villages. This consumer segment was not served by any specific mobile services and we thought that would be a good place to begin. We were excited by the fact that this was truly an unprecedented Blue Ocean business perspective while looking at the Bottom of the Pyramid opportunity.
Q: This even looks like true 'Reverse Innovation' to me. Can you walk us through the development journey from ideation to where you're at today, starting with who is the Life Tools user?
JK: We started off capturing insights over multiple consumer immersion field trips. It was touching to see that most people associated the mobile phone as a 'magic box' capable of delivering anything that they wished for. And why not, after all a mobile phone was not just their first phone but also their first camera, music player, radio and even had a torch integrated! Upon deeper probing, you unravel some marveling insights in consumer expectations. Their asks were simple ' 'Can my mobile device help me in increasing my earnings, my livelihood', 'Can it help me improve my life and secure a better future'!
We mapped these insights to areas of impact in their lives and then it was obvious that we had to focus on Healthcare, Education and Agriculture. Staying healthy is a primary concern since every healthy day is a productive day bringing home an income. Similarly Education services are seen as complimenting the formal education and preparing them better for the future. Agriculture was an obvious one with most people depending on it for their livelihood.
Q: How did you map these consumer insights and translate them to Nokia Life services as a comprehensive product offering?
JK: Well the consumer told us much more. They wanted the information services to be relevant to them as individuals. For instance, the farmer wanted to get information about his crops for his location that included not just the weather and the market prices from local markets closest to him but also the agri advice timed to the cropping cycle in his region factoring in the soil and climatic conditions. Similarly for the information flow in the pregnancy service had to be timed to the expected date of delivery. Even the simple Learn English had to factor in the proficiency level of the user. In short, the consumer wanted an extremely personalised service.
Next, the consumers expected this personalised information to be delivered to them daily in an easy to read format in their own language. We had to innovate on the user interface enriching it graphically to render information in tabular formats for instance while displaying the market prices similar to the way it was displayed on a blackboard in their local markets. Similarly, in the Learn English service next to the English word of the day, we display in the users local language be it Mandarin or one of the 12 Indian languages, how to phonetically pronounce the word.
And more importantly, we observed that the vast majority of the users did not have any data plans/subscriptions. In fact most areas at that time didn't have data coverage. So we chose SMS to send the information to ensure that the services worked wherever their phone worked without the need for data coverage or subscription. Using SMS as the bearer to deliver the information yet render it in a graphically rich manner complete with icons and tables was a big user experience challenge. I'm happy to say we managed it well at the end of the day.
Q: We're looking at quite a bit of product innovation. What other challenges or surprises did you have to overcome?
JK: The product innovations are just one part of the story. We had a lot of content challenges to overcome as well. In most cases we discovered that there was no content available for consumers, not even in the local languages. Whenever we approached the domain experts in universities, local Government agencies or private sector companies most often we were handed over volumes of text books or info packs designed for the field workers, not consumers. We had to painstakingly set up knowledge desks which are manned by agriculture, health professionals to craft out concise advisory and tips for daily dissemination. We collaborate with various Government agencies, NGO's, universities and the private sector in co-creating this knowledge base. Our knowledge partner network comprises more than 75 entities across the 4 countries we operate in viz. India, China, Indonesia and Nigeria. Add to this, we have billing integrations with 18 GSM operators across the 4 countries. We have now successfully managed to evolve a comprehensive framework on both the product and content fronts which enable us to manage this complexity at scale while maintaining the local nuances in delivering these personalised services to millions of users simultaneously.
Q: You've accomplished an extraordinary feat here. It sounds like the beginning of something completely revolutionary. Would you agree?
JK: I think we are on the cusp of something new! We are at the beginning of Mobile Value-Added Services (VAS) 2.0.
Mobile VAS 1.0 started off with entertainment focused services. For instance in India, it is said that A-B-C-D are the most popular mobile services. 'A' stands for Astrology, 'B' for Bollywood, 'C' for Cricket and 'D' for devotional services. They are all essentially entertainment services covering ring tones, sports, trivia and spirituality.
I think the VAS 2.0 will be driven by services of daily relevance that go beyond entertainment; services that will exploit the full potential of mobile devices as the primary source of information. I clearly see that this next phase of VAS 2.0 will be driven by E-F-G-H services wherein 'E' stands for Education services, 'F' for financial services, 'G' for Government services and 'H' for healthcare services.
These new services are not out there in the future; they are happening now. Take for instance services like Nokia Life which have a very wide portfolio of health, education and agriculture services. In this case, we would like the 'F' to stand for farming or agriculture services.
What's amazing is that there is strong appeal amongst the urban audience too, especially the youth and young adults, for the VAS 2.0 life improvement information services that help them to be better prepared for the future.
Personally for me it is indeed fulfilling to have had a direct contribution to the birth of VAS 1.0 and now with Nokia Life services to kick off the VAS 2.0 era too!
Q: What do you think will be the biggest challenge in creating VAS 2.0 services?
JK: E-F-G-H services will form the cornerstone for the VAS 2.0. Each of these are big verticals by themselves. No one entity will be able to deliver it all. It has to be an actively collaborating ecosystem. And it won't happen overnight. Multiple public-private and private-private partnerships will have to be forged with aligned goals and purpose.
For example, when we started off with Nokia Life Tools (recently renamed as Nokia Life), we put forth our product philosophy in three simple words 'Inform, Involve, Empower.' 'Inform' is all about delivering the right information at the right time to the specific target audience. 'Involve' was a realization right up front that we needed to engage and collaborate with local Government agencies, universities, NGO's, private and public enterprises to co-create knowledge.
Starting off this collaboration has been the first step in pulling together knowledge from various sources for dissemination as relevant information services which can serve for decision making. Only then will the final proposition be 'Empowering' to the consumers and also to the multiple collaborating players in the ecosystem while meeting their respective goals.
VAS 2.0 will truly 'Empower' the Next Billion users who are touched by this information revolution!
That concludes part one of our interview. Please join us for part two on Friday, when Jawahar Kanjilal will discuss whether or not one can systematize innovation and we'll delve into the method behind the madness.
Editor's note: Jawahar Kanjilal will deliver a presentation titled,"Inform, Involve, Empower: An Information Revolution at the Bottom of the Pyramid" at FEI 2012 taking place May 15-17 in Orlando FL.
For more information or to register, please visit us at www.frontendofinnovation.com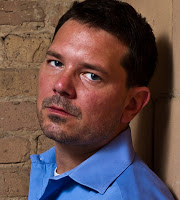 ABOUT THE AUTHOR/INTERVIEWER


Marc Dresner is an IIR USA communication lead specializing in audience engagement. He is the former executive editor of Research Business Report, a confidential newsletter for the market research industry. He may be reached at mdresner@iirusa.com. Follow him @mdrezz.