Accelerate your Innovation Aptitude
I'm thrilled to have been selected by IIR to be an Official Blogger Analyst for the Back End of Innovation (BEI)  Conference held November 18 -- 20, 2013 in Santa Clara, CA !
If you're not familiar with me I'm a long standing mobile industry executive, consultant, innovator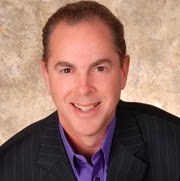 and analyst who has grown significant global revenues and product innovation in the mobile communications industry. I've been commenting on innovation since 2007 at mobilepointview, now re-launched www.globalpointview.com.
Behind every great idea there's a battery of work and execution that needs navigating to sell that idea and make it profitable.
  
BEI will be focusing on the discipline and process of the execution of
innovation.  The conference covers the breadth of the innovation
process--from leadership and organizational structure, optimizing your
idea portfolio, the strategy and process of developing the platform
for commercializing new ideas and driving bottom line profitability. It's a
topic I've been studying and implementing throughout my career. The
conference taps into a variety of industry innovations as case studies.
Keynote Speakers -- I plan to interview -- and companies participating include:
Vijay Govindarajan, regarded as one of the world's leading experts on strategy and innovation, professor of International Business at Dartmouth's Tuck School of Business and
author of numerous breakthrough books on innovation discovery and
delivery (I've read three of them). He's one of the big brains knowing
how to turn breakthrough ideas into breakthrough growth.
Michele Weslander Quaid, CTO-Federal and Innovation Evangelist for Google, Michele has leveraged her experience in the national security realm to transforming businesses and government.
Lisa Marchese, Chief Marketing Officer for The Cosmopolitan Hotel in Las Vegas. Adept marketing visionary bringing just the dash of wrong in marketing right and Esquire Employee to Emulate.
Dustin Garis, "Chief Trouble Maker" and long standing innovation leader at Procter & Gamble. Noted disruptor for his understanding of consumer choice, product development and employee creativity.
Speakers representing Eli Lilly, Chevron, Xerox Parc, PBS, Medtronic, Coca Cola, Motorola, Genentech, Lockheed Martin, as well as visits to Xerox Parc, Intuit and Paypal are part of the agenda.
I'm keen to meet these breakthrough thinkers and practioners in delivering innovation.  Stay close here and at globalpointview for great content and follow me on Twitter, @mobilepointview 
See you at BEI ! 
Paul Ruppert