It was less than 25 years ago that Jürgen Drews, president of international research at Roche, and his Roche colleague Stefan Ryser, coined the phrase "innovation deficit" to describe the productivity challenges that were beginning to bite big pharma in the mid-1990s. In their seminal analysis, published in 1996 in the Drug Information Journal, they argued that R&D productivity at big pharma would be insufficient to sustain the industry.
In the mid-1990s, the "not invented here" mentality was prevalent among big pharma. Only a few pharma companies were embracing biotechnology, and consequently dealmaking with biotechs was still pretty rare. Indeed, at the inaugural biopartnering event in Hannover, the precursor to BIO-Europe which saw US biotech companies presented to German pharma companies, there were only 100 delegates in attendance.
Drews and Ryser suggested that reaching out to biotechs would be one solution to resolving the innovation deficit. It was clearly a message that has not fallen on deaf ears. These days, no pharma company believes it has the monopoly on wisdom when it comes to innovation. BIO-Europe meetings now attract more than 4,500 delegates and host in excess of 25,000 one-to-one discussions between potential partners.
According to Evaluate Pharma, the share of FDA new drugs approved from sponsors among the top 10 pharma companies, which was more than 50% in the 1990s, has declined since and has been hovering around 26% in the past three years. The top 10 companies' contribution to the total industry's R&D expenditure also decreased in general over the same period from 53% in 2000 to 37% in 2018. Similarly, the share of approvals coming from top 10 companies has plummeted from 54% in 1990–92 to 26% in 2016–18. Moreover, an Evaluate Pharma analysis of US pharma revenue numbers highlights how big pharma companies are becoming more reliant on drugs that have been acquired or in-licensed. Acquisitions and licensing accounted for 72% of last year's sales of $265bn compared with 60% of the 2009 total of $174bn.
Indeed, AbbVie's Humira was originally developed by the UK biotech Cambridge Antibody Technology, MSD's Keytruda was developed by scientists working with Organon and the UK's Medical Research Council Technology, while Roche's blockbusters Rituxan, Avastin and Herceptin started life at Genentech, a US biotech acquired by Roche in 2009.
In the five years up to the end of 2018, according to Datamonitor Healthcare, big pharma companies signed a total of more than 1,450 drug asset-focused deals. While pharma companies do out-license assets that no longer fit narrowing therapeutic strategies, almost three times as many in-licensing deals from biotech were signed between 2014 and 2018.
Britain's AstraZeneca was both the most active dealmaker 2014–2018, penning a total of 169 deals, as well as the most prolific out-licensor of assets in big pharma, completing 66 transactions, 55 of which still gave the company a stake in the asset. Johnson & Johnson, second to AstraZeneca on total deal activity, was the most active pharma in-licensor 2014–2018 with 137 deals during that time.
Big pharma's appetite for early preclinical assets continues to grow and now represents the development phase with the most deals and largest total deal value. Indeed, 36% of the deals signed by big pharma involved preclinical programs, while 23% of deal activity was associated with Phase I assets. Deal activity focused on late-stage Phase III assets waned over the study period although this is probably a consequence for a growing scarcity of opportunities.
Pharma's search for innovation is not confined to emerging biotechs as most major companies are stepping up their efforts to embrace advances in academia. This is either through the creation of innovation hubs or by engaging in early-stage venture investments through corporate venture arms or collaborating with early-stage focused venture capital groups.
Consequently, an increasing number of academic institutions are taking the opportunity to showcase their efforts in the academic track at BIO-Europe.
Oncology assets are the most attractive target for dealmaking by big pharma, accounting for 45% of all deals completed in the past five years, according to Datamonitor Healthcare, with a significant proportion focusing on immuno-oncology assets. Not surprisingly, the number of oncology-focused biotechs applying to present at BIO-Europe continues to increase.
Beyond oncology, pharma is looking actively more at assets in immunology and rare diseases as they see opportunities in these areas to unearth truly innovative therapies. Moreover, a cursory analysis of BIO-Europe presentation applications highlights a rise in companies developing digital health opportunities, especially those that are using artificial intelligence and machine learning techniques to transform R&D efficiency.

BIO-Europe offers powerful opportunities at one conference for executives to network with the right partners and bring together hundreds of the world's most innovative leaders across the biotech value chain for high-level networking, prescheduled partnering meetings, panel discussions, and more. BIO-Europe 2019 will take place November 11–13 2019 in Hamburg, Germany.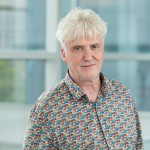 Mike Ward is currently head of content for the EBD Group and is the former global director of content for Pharma Intelligence's Insights portfolio that includes Scrip, Pink Sheet and In Vivo. He is an award-winning commentator on the life sciences industry with 35 years of experience which included roles with BioCentury, BioBusiness, Nature Biotechnology and European Chemical News. He has also in the past been a contributor to The Economist Intelligence Unit and the Financial Times as well as industry reports published by EY, Deloitte and Arthur Andersen. He is a regular keynote speaker and moderator of panels at leading industry conferences.