Separation of infrastructure and state
As both the largest energy producer and energy consumer in the country, the state of Texas has a massive supply and demand market to meet. Consequently, the February 2021 snowstorm precipitated significant consequences, quite literally placing a freeze on Texas' power grid. Such events highlight the ever-growing importance of elevating the government's regulatory role in disaster mitigation and in planning and enforcement of our infrastructure for climate resiliency.
To understand the recent energy market interruptions, we need to understand Texas' energy landscape and its governance. Its uniquely hybrid energy profile consists of large shares of both fossil fuels and renewables sources. Texas produces more electricity than any other state and its electricity generation is derived largely from renewables, second only to gas. However, Texas is also the country's largest gas and oil producer. Its energy composition indicates fossil fuel reliance and heavy consumption of gas, oil, and coal.
Apart from its equally impactful fossil fuel consumption and renewable energy generation, Texas is also unique in its market administration. Unlike any other state, Texas has separated its utilities from federal regulation and has created an open market. The deregulated power grid gives the majority of customers the freedom to select a power retailer and grants the state the freedom to govern rates and operations.
The network is mostly operated by a nonprofit corporation, ERCOT (Electric Reliability Council of Texas), which answers to the state. In contrast, other states are subject to the regulations of the Federal Energy Regulatory Commission (FERC).
There are pros and cons to independent and interconnected power grids. Because Texas' grid remains separated, it does not have access to excess power generated from state utility interconnection, which could mitigate widespread power outages. However, because Texas is rich in both fossil fuel and renewable resources, it has the capabilities to manage a reserve power bank sufficient for a self-serving power grid.
Additionally, state jurisdiction of power operation may have facilitated Texas' win as the country's largest generator of wind power, possibly expediting what might be bureaucratic hurdles for additional federal approval for renewable energy production. The best solution to grid operation may be a hybrid of state and federal governance. Perhaps federal regulation can set minimum caps for state power production, instead of relying on utilities to increase production during emergency high-demand periods.
Minimize consumption, maximize renewables
What lessons can be learned from this large-scale energy emergency? Prevention and preparedness are prominent solutions to advance in the face of climate crises. When we minimize energy usage, maximize renewable energy production, protect our infrastructure, and elevate the role of federal and state governments, we create both short-term and long-term solutions.
The initial focus on passive solutions creates efficient buildings that place less strain on the power grid and use less energy, helping to prevent blackouts in areas prone to weather-related emergencies. We need high-performance, airtight envelopes with increased insulation and high-performance fenestration in order to minimize building heating and cooling loads and maintain a constant thermal comfort during weather fluctuations. Passive House design principles achieve rigorous energy efficiency targets by maximizing energy gains and energy losses, all while maintaining a comfortable occupant environment. Additionally, rigorous local laws mandate efficiency. An example is New York City's Local Law 97 of 2019, which sets annual limits on building emissions, enforceable by penalties administered by the city.
Once we reduce energy loads, we can look towards optimizing our energy production from rich, renewable sources, like those available in Texas. "Solar plus battery energy systems in distributed networks are technologically superior to the existing centralized system from a grid reliability standpoint. Addressing climate change and overall pollution are probably reasons enough to accelerate the switch," says David Schieren, CEO of EmPower Solar, which engineers, installs, and services solar & battery systems for thousands of commercial and residential projects in New York. "Solar plus battery systems, especially in a distributed generation configuration, enhance reliability for a number of reasons, including that these systems can either operate in parallel with the grid or isolate and continue to power buildings and homes if the broader grid is shut down," says Schieren.
The use of renewable energy technologies comes with additional advantages that increase its accessibility. As a spokesperson from the New York City Mayor's Office of Sustainability (MOS) describes, renewable resources do not rely on a separate fuel delivery system. Additionally, the diversity of renewable energy resources (wind, hydro, solar, etc.) offers options more suitable for geographic areas that may have limited access.
Resiliency as a product of purposeful design and configuration
However, in order to maximize these efforts during emergencies, renewable energy technologies must first be implemented effectively. Eliza Hotchkiss, Senior Resilience Analyst at the National Renewable Energy Laboratory indicates that technologies need to be designed to operate and provide power during emergency situations. She cites four design factors that are critical to this effort:
They need to be designed to withstand disruptive conditions, like high winds
They need to have an energy storage system included
They require the ability to island from the grid
They must be designed to serve critical loads.
"Rather than powering an entire building, the effective solution could be designed to provide power to a refrigerator that stores medicine or can power lights and outlets that can charge essential equipment or devices," says Hotchkiss.
Additionally, we can use the events of Texas to understand geographic-specific climate risks –and the specific vulnerabilities each poses – to properly site and design renewable energy systems. For instance, these systems can be configured to reduce peak loads of a locale that lead to power outages. According to Schieren, many of EmPower's solar plus battery projects now are pre-programmed to inject energy during the summer weekday peak hours of 3 pm to 7 pm, which delivers benefits to the grid and also provides enhanced compensation during those hours. "This configuration also allows the phase-out of dirty peaker plants," says Schieren.
Proactive weatherization of equipment to prevent utility service disruptions during extreme climate conditions is also key to protecting the long-term viability of our utility facilities and infrastructure – something that would have aided Texas immensely, and not just during the recent crisis.
The 2011 Southwest Cold Weather event, which resulted in a massive loss of power generation (including generation under ERCOT), was also exacerbated by generator failures due to frozen equipment. NREL explains that most of the outages in Texas this year, as well as those in 2011, were due to failure by natural gas units.
Measures including added insulation, wind breaks, and the use of heating distribution systems are useful tactics in circumstances like these. Thomas Abdallah, Chief Environmental Engineer at MTA Construction and Development in New York City, the agency that manages one of the largest transit systems in the world, points out that New York City's transit infrastructure has added resilience for addressing all four of NYC's variable weather patterns.
This was made possible through the additional weatherization measures taken by the agency, such as planned maintenance operations and designing systems for the expansion and compression that come with temperature fluctuations. Such tactics can sustain additional strategies.
"I think there is widespread agreement that solar and wind technologies coupled with energy storage can be properly weatherized for cold weather conditions. The winter months do present greater challenges than during the summer months, mainly because the sun can recharge the batteries much more quickly. But this can be addressed with intelligent sizing and will become easier over time with additional technological advances," says Schieren.
But builders can only follow the standards, not set them
To truly enforce all of these measures, governments must advance climate resiliency standards in city planning – as well as in building-level design, construction, and operation – through legislation adoption.
Local jurisdictions all around the country seem to agree. Ironically, several of Texas' largest cities released or updated climate action plans just before, or at the start of the current pandemic, signaling their recognition of the importance of codifying a framework. For instance, San Antonio adopted its climate action plan in October 2019. Austin and Houston each released climate resiliency design guidelines in early 2020, with Houston and Dallas unveiling their own climate action plans in April 2020 and May 2020, respectively.
The issue with many of these climate action plans is that they remain a series of recommendations, not requirements. While they provide pathways for energy efficiency and emergency preparedness, they can only serve as guidelines. New York City's comprehensive Climate Resiliency Design Guidelines standard outlines project planning and development strategies using forward-looking climate data to protect the city's current investments over its useful life.
As of the publishing date of this article, New York City has passed a bill to mandate climate resiliency as a design criteria. The city is requiring its guidelines to further develop and be used to create a climate resiliency score metric for the city's capital projects.
A peer review of climate resiliency plans of cities like New York may be the first step in creating a national standard that can then be molded to fit the needs of specific jurisdictions.
Accelerating progress through legislative partnerships
In my own work, I've seen other opportunities for local governments to get involved – for example, the adoption of outlined strategies into building code and zoning criteria. This is an area where designers, architects, and other sustainability industry professionals have an opportunity to partner with relevant municipalities to their mutual benefit.
New York City's response to Hurricane Sandy in 2012 serves as a prime example of a local government responding with regulatory action that also contributes to our industry's sustainability goals. After the storm, much of the region was left without electricity for days or weeks, with some residents also left without a supply of gas, rendering even backup generators useless. Thousands of citizens have since embraced solar and storage technologies, according to Schieren, due to an increasing recognition of resiliency. The local government stepped up soon after.
In response, the city passed a series of local laws that accelerated flood-resistant design, construction, and inspection requirements into its building code and zoning amendments. "Renewable energy coupled with energy storage (batteries) is the future of our energy and electricity distribution system and the solution to the climate crisis. This will take time to accomplish, but local/state/federal government can jump-start this movement through policy and funding for research and development, including pilot projects," says Abdallah.
MOS's spokesperson also identifies overlaps with government engagement in renewable energy technology implementation. Expediting permitting and zoning procedures, providing technical resources and guidance for building owners, offering financial assistance (including grants and tax incentives), and working directly with the locale's power regulators to advocate for renewable energy sources are all ways in which city government powers can be exercised. Creating an alliance between architects and engineers, in partnership with state and federal authorities, would facilitate the enforcement of mandates while also helping to accelerate progress on sustainable building initiatives.
The National Commission on Grid Resilience is a working group that has generated recommendations to further advance the government's role. Its 2020 Report includes policy recommendations and technical solutions to engage both the government and private sectors to collectively ensure the resilience of the national electrical grid.
Those recommendations include:
Researching new forms of renewable energy technologies, including offshore transmission (wind, wave/tidal- marine energy) as a backup power source
Collecting annual reporting data from utilities on their resilience investments in the power grid
Incentivizing investments in grid resilience
Developing micro-grids in strategic locations around the country to provide critical localized loads and enhance the integration of distributed and renewable energy
Identifying risk-vulnerable sites to explore the siting of new and upgraded bulk electric transmission (national infrastructure).
The wide variety of recommendations require a combination of federal government engagement, state government consensus, and private sector-driven research and production of technologies for grid resilience. As David Schieren explains, "The utility grid was never set up for bi- or omnidirectional power flows. While daunting, there are all sorts of technological and business model solutions to this problem. This will partly require capital expenditure to upgrade substation and feeder circuits to boost hosting capacity. But it also involves dynamic rate signals and incentives to turn on and turn off solar plus battery systems at certain times to create a dynamic and interactive grid network."
He indicates that New York State (NYS) utilities, along with the NYS Public Service Commission (the state government's public utilities commission, which monitors utility services and sets utility rates) and the solar and storage industry are working hard to collaborate on developing solutions. "At the end of the day, we also need strategic and smart utility industry leadership, because utilities remain the nexus of all the disparate electricity market participants."
Climate resiliency is a collaborative responsibility
The current federal administration has set an ambitious target for decarbonizing the grid by 2035. Meeting these sustainability goals in the long-term will also better-equip regions to handle any short-term climate-related emergencies. Texas' power crisis indicates that we will need a fusion of solutions – and collaborative investment in implementing them. We can contribute to emissions reduction by advocating for stringent building efficiency regulations and ramping up our clean energy production while designing our infrastructure to optimize climate resiliency. All of these goals will require the public and private sectors to act on a mapped blueprint and channel their energy towards a more resilient future.
About the author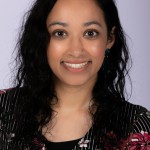 Farah Naz Ahmad, RA, LEED AP BD+C is an Eco-Architect with a passion for the advancement of the green building industry, specializing in building energy efficiency and green building standards. Her public sector experience in city government agencies has spanned across sustainable design, building energy codes, and sustainability technical standards development. Farah is passionate about sharing her expertise on green building + the climate change movement via green building journalism and social media. You can tweet her (@farah_arch) or connect with her on Instagram (@renewablefarah). For more on Farah's work, visit her website.