In the past month, I've read a dozen articles on Podcasts. Yes, Podcasts are apparently having a moment as we like to say in the industry. What's interesting about this phenomena is, at least for me, layered.
Something Like A Phenomena
You see podcasting became popular when the iPod made Mp3 a mainstream term over a decade ago.
We've been offering podcasts as far back as four years ago on the FEI platform and I can still recall my first (nerve-wracking) production, which was a live chat with authors and marketing rock stars Mitch Joel, Chris Brogan & Julien Smith back in 2009.
So it is rather fascinating from an anthropological standpoint, this evolution or renaissance as it's being called.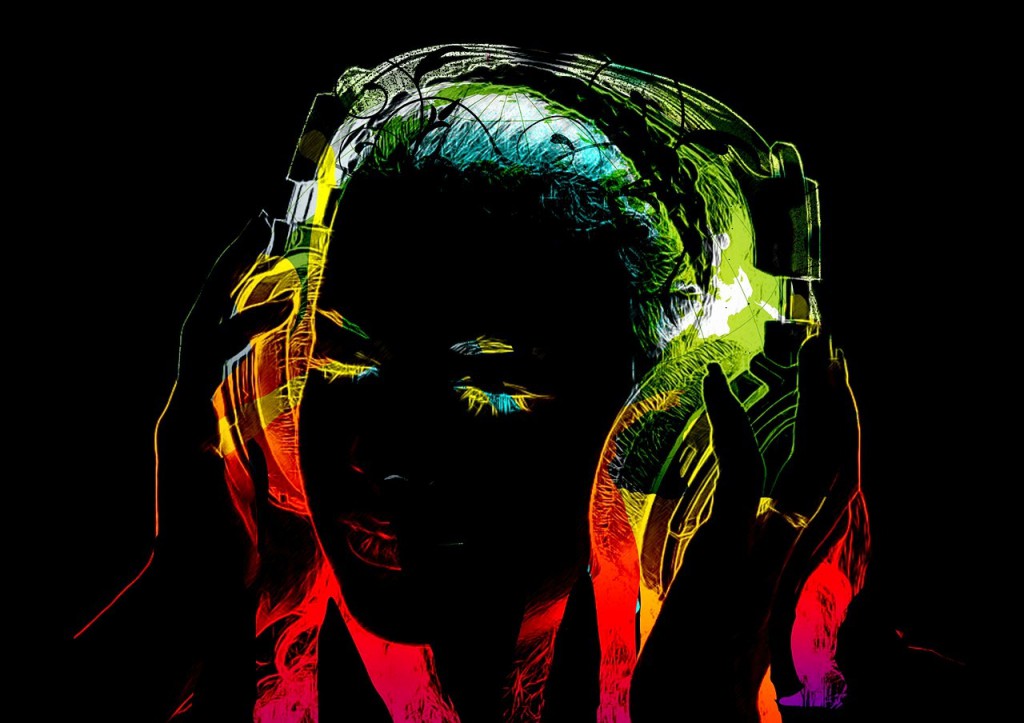 Don't Call It A Comeback


Yet for those of us, who have been podcasting for years if not decades now, this juncture, if not bittersweet, seems both fantastic and irksome. Podcast listening has always been on an upward trajectory, to the point that one Pew Report, noted a growth of almost 100% in people listening to online radio in their cars VIA A CELLPHONE in 2011 alone. So this rise in popularity is not news to anyone in the know, it's been ongoing and consistent.
But Podcasting has always had a sad sort of stigma. For many years, it was considered the realm of men and nerds, (way before Nerdism/geekdom was chic) reflecting a larger pattern of gender disparity, seen throughout all media production and technology, i.e., T.V., Music, and film. And, while Forbes made some predictions about the growing podcast market back in January of 2014, Ad Week made some of the same calls all the way back in 2005!
So what's spurred this auricular Flash-point? Some are saying, it was brought on by Serial, a new podcast spin-off of This American Life, which has set Buzzfeed, Slate and Reddit ablaze. Even I am hooked and apparently, I'm not even the right demographic for it, podcasting has gone mainstream.
But anyhow, enough of the Podcasting rhetoric. This whole podcast phenom was what spurred the idea to pack, bundle and offer you, our trove of innovation podcasts that you may have missed. Especially after someone came up to me and said you know what you guys should look into? Podcasting! Bah!
They are listed below in no particular order but most are short (about 10-12 minutes long) and packed full of tips on Innovation Management and Leadership from the world's best and brightest, Innovation (unsung) Heroes.
Enjoy!
12 Innovation Podcasts You Should Hear:
1. Dagmar Chlosta, Adidas Group's SVP of global project and process management on Virtual Value Chain Trek 
2. Jeremy Myerson, the Director of the Helen Hamlyn Centre for Design at the Royal College of Art, interviewed by Sean O'Connor, Global Director at Smart Design.
3.  Julie Anixter, Chief Innovation Officer, MAGA DESIGN GROUP and Executive Editor, INNOVATION EXCELLENCE talks about her background in Design, trends in innovation and more.
4. Scott Trowbridge, Vice President of Creative and Research & Development at Walt Disney Imagineering on ways that Disney Imagineering meets the challenges of evolving technology and customer trends.
5. Pamela Mead, the Director of User Experience at Telef'nica Digital, interviewed by Global Director at Smart Design, Sean O'Connor, on how design can be used as a Pathway to Innovating the Organization.
6. Laura Bissmeyer, Corporate Innovation Manager, Corning Incorporated, offers Tips from an Innovation Process Pro to Get a Minimum Viable Product Faster.
7. Bill Greenwald, Founder, Windsor Leadership Group, Formerly Humana, talks about how Creativity can be systematized.
8. Marilyn Gorman, Executive Development and Education at GE Crotonville, explains how Change Management Key to GE Innovation Initiative.
9. Denise Morrison, CEO of the Campbell Soup Company, shares her innovation recipe.
10. Nelson Farris, Global HR Talent Development at Nike, Inc., expands on the strategic way Nike Sustains A Heritage of Innovation.
11. Moises Norena, Global Director of Innovation for Whirlpool Corporation, Shares Strategy for Building a Culture Awash in Innovation.
12. Mikel Cirkus, Global Director, Conceptual Design, Firmenich Flavors, discusses trend spotting.
ABOUT THE AUTHOR
Formerly a senior copy editor at Thomson Reuters, a research editor at AOL,  and a senior web publicist at Hachette Book Group, Valerie M. Russo is editor at large of The Front End of Innovation Blog, The Market Research Event Blog, The World Future Trends Tumblr, the Digital Impact Blog, and also blogs at Literanista.net. She is the innovation lead and senior social media strategist for the Marketing and Business Strategy Division of the Institute for International Research, an Informa LLC., and her poetry was published in Regrets Only on sale at the MOMA Gift Shop. Her background is in Anthropology and English Literature. You can reach her at vrusso@iirusa.com or @Literanista.