It's the artful combination of perspectives that makes FEI so unique. It's a platform where stories of the truly remarkable collide with the everyday realities of those championing innovation in the trenches. FEI is based on the premise of cohesiveness and cumulative intelligence. It's a facilitated exchange where EVERYONE is a contributor. It's a place where what YOU bring to the table truly adds value towards creating new solutions to shared challenges.
Who will you trade secrets with at FEI 2014...here's a sneak peek: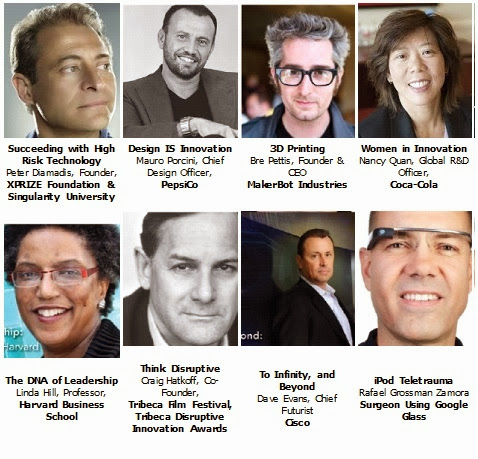 Save the Date & Lock in the Lowest Rates to Attend!
May 13-15, 2014 
Seaport World Trade Center Boston 
Boston, MA
Mention your FEI Blog Reader code
FEI14BL
to save 15% off the standard rates when you register
here
.