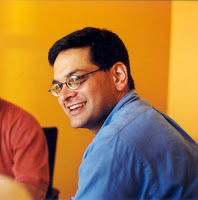 Dev Patnaik is a founder and principal of Jump Associates, a consulting firm that helps companies innovate. Together with his teammates, he works with visionary business leaders to identify new markets, reinvent existing categories, and define new products and services. Dev is a trusted advisor to senior executives at some of America's most admired companies, including General Electric, Nike, Procter & Gamble, Target and Hewlett-Packard.
When he's not working at Jump, Dev moonlights down the road at Stanford University as an adjunct professor, where he teaches design-research methods to undergraduate and graduate students. Since 1999, he has taught a course called Needfinding. In the class, students draw upon methods from anthropology, design and business planning to discover insights about ordinary people and create new products. While the class is required for all Design majors, it's become a favorite of students from the Business School, School of Education and even Computer Science. As apples don't fall far from the tree, Dev has a Bachelor's degree in Product Design from Stanford.
Get to know Dev before the conference, check out these media sources:
Podcast: Making Innovation Work
Podcast: Icon-o-cast
Article: The True Measure of a Good Idea
Don't miss your chance to see Dev give his keynote speech, "Wired to Care" Monday, May 18 at the Front End of Innovation Boston.
Source: Bright Sight Group