We are excited to announce the return of The Future Trends Summit and Trenz'Walk to the Front End of Innovation EMEA Conference.
Join us in Zurich, 27-29 February as we challenge you to make impactful change by focusing on the future trends that will impact you, your business, and your brand.

Are you looking for cross industry case studies from the most forward-thinking innovation? 
Attend the Future Trends Summit:  Finding the Next Vibrant Ecosystem
   Megatrend Survey: Swiss SME's Successful through Innovation
       - Nicole Brandle Schlegel, Head Industry Analysis, Credit Suisse
   From Mega Trends to Business Impact
       - Eckard Foltin, Head of Creative Center, Bayer MaterialScience AG
   When Future Meets Nature
       - Zeynep Arhon, Future Trends Consultant & Accredited Biomimicry Professional, TrendDesk
   Humanity in Every Touchpoint of Your Brand
       - Jean-Marie Shields, Global Trend Manager, Starbucks Coffee Company
   On the Brink of the Networked Society
       - Patrick Regardh, Head of Strategic Marketing, Ericsson
   Open Strategy: Using Wisdom of the Crowds for Identifying Future Trends
       - Caroline V. Rudzinski, Future Affairs Research Group Volkswagen
Download the conference agenda for full details on their sessions.
Are you looking for in the moment insight, inspiration, and applications?
Attend The Zurich Trenz'Walk ' A revolutionary approach to predict the future.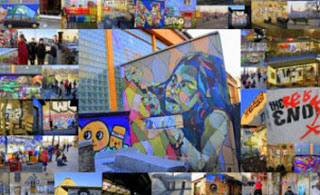 The power of trends is in the application of deep cultural insights to real business challenges and solutions.  To succeed in today's consumer landscape, we must blend art and science to spot the trends and quickly translate the trends into actionable strategic opportunities.  Join us as we 'Cool Hunt' in Zurich to identify these trends which will result in culturally relevant business opportunities, from branding to product development to delivery.
NEW for 2012! 
Plus you won't want to miss our 2 day track on 'Design Therapy: Enhancing Lives' Improving Business' with case studies from: Nokia UK, Hasbro UK, Tetra Pak Packaging Solutions, Nestle Purina, BMW Group, DesignworksUSA, Fahrenheit 212 Europe, Adidas, Vestas Wind Systems, Segway, Telefonica, Royal College of Art, TomTom, Whirlpool, and Airbus.
Blog readers save 15% off the standard rate.