From ADC development to tumor-targeting, there are still many lessons to be learned in the world of conjugation.
This whitepaper reviews the latest common challenges and novel strategies for accelerating bioconjugates, across preclinical, research & development and CMC considerations.
It includes:
Antibody, site, linker & payload combinations to optimize ADCs
Improved targeting for solid tumors
Novel payloads and delivery vehicles including antibody fragment–drug, centyrin, peptide drug and oligonucleotide conjugates
To read the whitepaper, just click on the image below.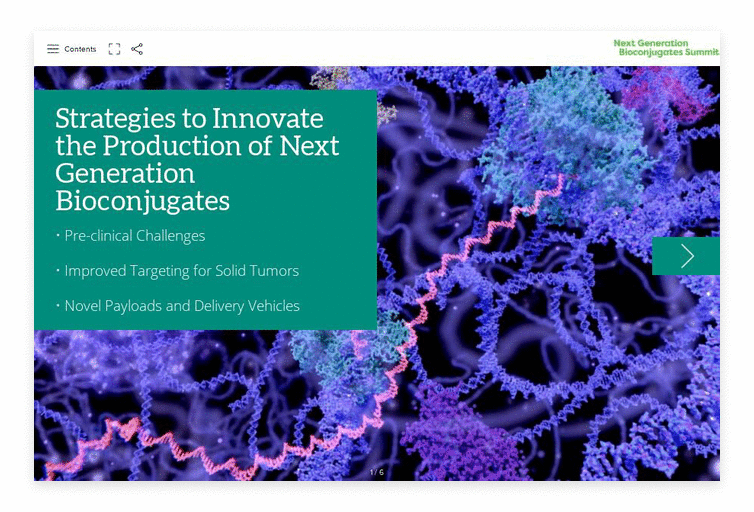 Have any questions about the report or interested in sponsoring a future whitepaper? Email andrew.burrows@informa.com.