Refining your skills is a must in the dynamic world of dealmaking and essential to partnering. Join the Advanced Business Development course with Lesley Stolz, PhD, who will be leading the pre-event to BIO-Europe® through EBD Academy. The course is a 3-day workshop from Nov. 2–4 to help you strengthen your skills in valuation, due diligence, negotiation and contracts.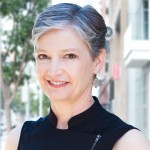 Dr. Stolz fosters Johnson & Johnson's external R&D engine and supports the innovation community by leading the Johnson & Johnson Innovation, JLABS business on the West Coast. She has 20 years of business and corporate development experience working for companies that have been both technology platform and therapeutics focused. She received her PhD in chemistry, and conducted postdoctoral research at Harvard Medical School's Department of Biochemistry and Molecular Pharmacology.
In this interview, Lesley gives us some insight into the course—how it has developed over the years and what delegates can take away from it.

Could you introduce yourself and let us know a bit about your involvement with the course?
I have been in the business and corporate development industry for over 20 years, and about 15 years ago BIO (Biotechnology Innovation Organization) started a business development basics class which I got involved in.
The group decided we needed a more advanced class that pushed delegates to actually test out their skills and practice what they were learning. As a result, I created the Advanced Business Development (ABD) course recruiting Joe Dillon to help bring it together.
He brings the strong financial and valuation knowledge, and my background has been on the more practical business development side, having been involved in over 50 partnering deals and multiple company financing rounds.
How has the class evolved over the years?
The fundamentals of what we do hasn't changed much in the marketplace. It's interesting, as you look at business development, the concepts are constant. What changes are the examples, deals and complications in the deals. People learn new tricks and implement these in their deals. Thus, we have almost the same concepts but different examples to help work through the new complications.
How have different products and technologies changed business development and the class?
These innovations actually give us new and different war stories to tell. It changes the types of participants we have, as well as the questions we get asked. So, staying on top of technologies is important.
About EBD Academy
Born out of a partnership between EBD Group and Pharmaceutical Training International (PTI), EBD Academy provides highly specialized and immersive training for professionals in pharma/biotech partnering. Our vision is to enhance key skills and competencies that maximize successful partnering and accelerate career progression by delivering enriched learning to tackle industry challenges and skill gaps.