Leading up to the 2011 Private Brand Movement event, we're getting in touch with some of our most exciting speakers as part of our Private Brand Pulse series.
Today, we have an interview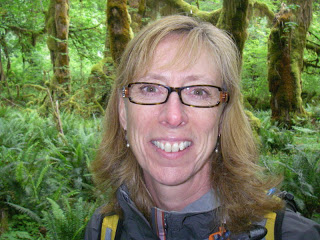 with Kelly Kraus, Director of Sales & Marketing at REI. Kelly will be presenting "Making it Matter: Creating the Business Case for a Brand Launch"
In this session we'll discuss the path to gaining organizational alignment, from senior leadership to merchants, to develop and support a private brand expansion strategy. We'll review the REI private brand architecture and how to create and communicate a business case to launch a new brand.
PBM: How do you differentiate yourself from other stores?
Kelly: We are an outdoor specialty retailer that focuses only on a core group of human-powered outdoor activities including camping, backpacking, hiking, paddling, skiing, cycling and fitness. And we are the largest consumer co-op in the nation, so everything we do is to serve our members for the long term to enhance their active outdoor lifestyles.
PBM: What's the role of your store brands and has that strategy paid off?
Kelly: We want to offer our customers a great mix of brands and the best assortment we can provide in our activity categories and we see private brands as an integral part of our assortment that offers the best performance to price ratio and value to our customers. Our current private brand strategy is very successful in driving both top line sales and bottom line profitability, and our private brand business has been growing as we continue to enhance the quality and performance of our products, and our customers are responding favorably to the value that they offer.
PBM: How important is innovation to the success of your program?
Kelly: Innovation is very important and we have been driving more innovation and technology in our product lines in recent years. We primarily see ourselves as fast followers and believe that we make innovation more accessible to our customers by providing the right product features and benefits at the right price.
PBM: Where do you start when it comes to product innovation?
Kelly: Materials and materials technology is very important to us in order to make products that are lightweight, durable, waterproof and breathable to help our customers have great experiences in the outdoors.
PBM: Give us a sneak preview to your session at The Private Brand Movement next month, give us one thing you learned as you made your business case for a brand launch.
Kelly: The importance of gaining visibility, alignment and support from the top down was huge. And a really good financial business case was critical to make that happen.
For more on the changing Private Label world, join us this September in Chicago for The Private Brand Movement. The event is coming up soon and space is limited. Register today here.
Follow us on twitter for event updates @Private_brand