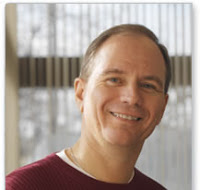 Bill Olsen
Director, Office of Sustainability & Stewardship
Motorola
Dr. Bill Olson wants the world to know that Motorola is a good global corporate citizen. Bill first joined Motorola's automotive group, where he implemented the first VOC-free conformal coating for engine controls. He also drove a variety of cost reduction teams for the engine auto body/control businesses.
Then nine years ago he joined Corporate Research, where he now heads two teams working in International and Environmental Research. Bill's team in Europe conducts testing on hundreds of Motorola products to insure they meet environmental regulatory requirements of the EU (WEEE/RoHS), American and Asian markets. His lab in Tianjin China works closely with manufacturing engineering and the supply chain to achieve improvements in factory productivity, yield and product reliability.
Now more than ever, creating sustainable products is important to the world. Bill is leading a key corporate initiative called ECOMOTO, which focuses on the realization of environmentally sound, seamless ECOMOTO mobile products. ECOMOTO seeks to deliver sustained business impact and brand advantage through green materials and innovative ecodesign practices. The REAL test lab in Europe helps insure that Motorola products comply with current local, state and national environmental regulations. His team provides global RoHS test standard leadership through international standards bodies.
Bio courtesy of Motorola
Don't miss Bill's session Introducing the World's First-Ever Carbon-Free, Post-Consumer Recycled Content Phone at Eco-Innovation this October 19 ' 21 at La Jolla, CA!