By: Travis Parsons and
Tim Fielding
Attending the FEI conference in Boston and chairing the
Start Up Labs this year, we were struck by the number of conversations we had
with other delegates who were not including Digital in their strategic
approaches to Innovation, on the basis that their businesses were not primarily
'Digital'. At a time when businesses that are about as rooted in the physical
realm as it is possible to be - like Hotels and Taxis - are being famously
disrupted by software systems and consumer networks - for example, by Air BnB
and Uber - we found it surprising that so many businesses would not be putting
Digital to the front of the Innovation agenda.
At Castle, we specialize in
helping businesses achieve market leadership through the design and development
of game-changing digital products and platforms, so while twiddling our thumbs
post networking cocktails at the Seaport Center, we decided to play a game. We
took a random samples of the companies represented at FEI this year, to see if
we could think of ways in which innovations in digital could make a
strategically critical impact on their businesses.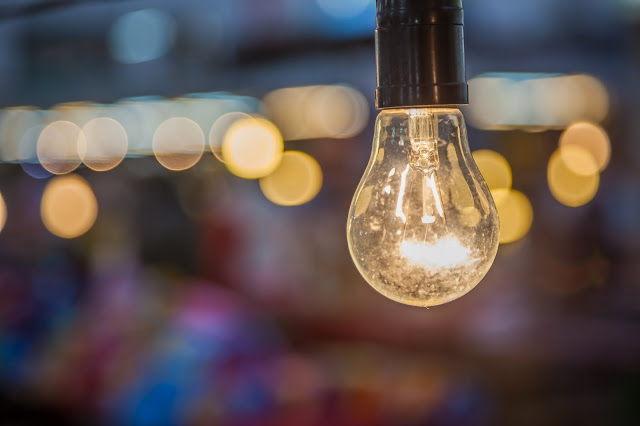 Here are the results:
1.     
Big
Tobacco
You can't digitize a smoke, right? Even an e-cigarette. But
what about the notoriously regulated field of marketing communications for
tobacco companies? As traditional advertising channels become increasingly
inaccessible and ineffective for tobacco brands, and all sorts of new product
lines spring into existence following deregulation in states like Colorado,
could Big Tobacco take a leaf out of Birch Box's book and blow up their direct
marketing efforts around a community of fans that actually love their products?
This could involve a monthly mailout of trial product samples and diversion of
ad $ into supporting a team of bloggers celebrating the culture and building a fan
base. We won't pretend to be any kind of experts on the regulations governing
controlled substances and social media, but we do know that positive messages
from fans rank a lot higher on Facebook than messages from brands, and they
also promote healthier products and better consumer experiences. So maybe a
win-win there, for a company that's prepared to invest in navigating this
highly-charged area.
2.     
Big
Pharma
Patients are increasingly connected to one another and
accessing greater degrees of user generated data and content. Communities such
as Patientslikeme.com are enabling information sharing between pharma customers
like never before. Pharma companies should embrace this trend with a goal of
guiding the conversation rather than finding themselves in defensive mode.
Publishing content and data on the web as reference tools for these
self-service communities as well as active community participation would be a
first step. The traditional marketing message and channels can remain the front
line of brand building, but building relationships with prospective and current
customers through engagement creates longer term brand loyalty - and
potentially leads to more innovative digital relationship building/engagement
concepts.
3.     
Food
& Bev
As evidenced by the full-house that Start-Up Labs received
for Seth Goldman's excellent presentation about HelloFresh, the Food industry
has definitely woken up to the potential of networked communities combining
with direct mail and curatorial expertise to deliver a wildly disruptive
service to a previously sleepy corner of the market. Reminiscent of how Netflix
originally distributed its movies via the mail, HelloFresh will UPS you a box
of ready-cook meals as you've never experienced them before. (Although to
continue the Netflix analogy, it's hard to imagine how they will evolve to the
equivalent of VOD streaming - at least until an affordable 3D printer can magic
you up something you might actually eat). Through a combination of smart
digital systems for operations, innovations in packaging and shifts in user
behavior towards healthier, more adventurous eating, we expect there will be
many companies competing to deliver restaurant-quality food at home and in the
workplace. Last time we checked, even Uber was getting in the game with a
lunchtime delivery service plugged into kitchens offloading surplus sandwiches
from restaurants in LA.
It seems like a no-brainer that oil companies will
eventually be getting out of fossil fuels and into renewable energy. In light
conversation at FEI, we heard multiple CleanTech concepts ranging from carbon
capture fuel conversion by algae systems to miles of thermionic cells embedded
in the sun-scorched blacktop to power charging stations down Route 66. It all
sounds amazing, but most sustainable energy solutions are dependent on a smart
grid to distribute the electrons. This sounds like one almighty algorithmic and
logistical challenge. Who better to take it on than the captains of industry
whose operations run so slickly that your local pump never runs dry? Their
expertise in supply chain management could be channeled into unravelling a
puzzle that has confounded the electricity companies for decades, creating a
massive opportunity for 'digital' disruption by an industry with its roots
literally buried in the ground.
If there's a pattern to be observed here, perhaps it is that
these innovations concern marketing and distribution more than the core product
itself. But these days, if it's common among marketing people to be positing
that 'the product is the campaign and the campaign is the product', maybe those
involved in corporate innovation strategy should be thinking about how those
lines are blurring'? A good subject for our next blog post, perhaps?
About the Authors:
Tim Fielding is the VP
of Marketing and Business Development at Castle - www.castle.co.
He has a long career in innovation and entrepreneurship ranging from music and
clubs to social media and mobile apps. Follow him at www.linkedin.com/in/timfielding.
As the CEO of Castle, Travis Parsons has helped create over 40 new
digital products and platforms for visionary companies. Prior to co-founding
Castle, Travis was the Founder and CEO of logistics SaaS leader Elogex, which
was acquired by One Network Enterprises in 2003. Travis began his career as a
private equity investment professional with Blue Point Capital Partners and
Bank of America Capital Investors. Travis graduated Phi Beta Kappa and with
Distinction from the University of North Carolina Chapel Hill in 1994.