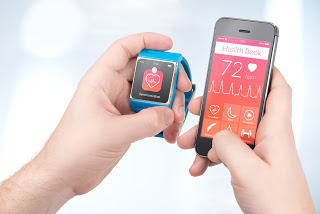 If you thought being able to pay with your phone was snazzy and cool, just you wait! This week,
Fast Company wrote a piece
on the ability to pay for products with 'smart jewelry.' According to the article, a smart jewelry company by the name of Ringly just announced its partnership with MasterCard which will allow consumers to pay for their items with the simple 'tap of a ring.' Here is how it will work: 'Users will upload their credit cards to their Ringly app, which will allow them to pay by tapping their ring on a smart payment terminal. 'People will be able to use their rings anywhere that they can currently pay with Apple Pay or with a chip card,' [CEO Christina] d'Avingnon says.' This is a really big move in the way of following the trends of innovation in payments to be more hands on (no pun intended). These rings, being sold at Ringly.com and other retailers, can pair with various phones and are controlled using to iPhone or Android app. Interested in buying one? New styles are starting at $195 each.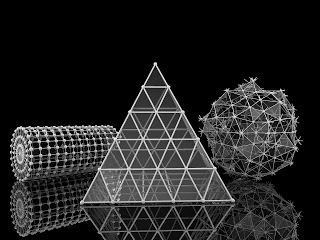 Museums are great for rainy days right? However, what about visiting a museum on a rainy day without having to even go outside? According to
an article on Fast Company
this week, The Guggenheim has just launched its first online exhibit. Troy Therrian, who is the curator of architecture and digital initiatives at the museum, believes that museums should be rethinking the architecture and the way the exhibitions are designed. ''A lot of museums have gone the way of introducing more gadgets and gizmos into their exhibitions so that people can experience [the technology] firsthand, but that doesn't give you a sense of the effect of those things," says Therrien. 'It's too direct, and it's not interpretive enough. The idea for the 'zone Futures Market was to create something that would itself display the dynamics of the way that technology is controlling parts of our lives.'' In this way, the digital exhibit, called 'Azone Futures Market', isn't solely about technology; the exhibit IS the technology. Another important difference between the physical exhibit and Azone is that Azone does not have an end date. I think this is a completely unique and innovative idea for museums to perhaps model after.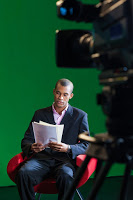 I always grew up fascinated with the film industry, and not because I wanted to be like the people in the films. I was captured by motion pictures because it amazed me how one two hour long video could engross and inspire so many people around the world. I thought that hadn't crossed my mind at the time was, how many of the scripts don't make it to the big screen. In
an article this week on Fast Company
, author Adam L. Penenberg explains the struggle of getting a screenplay to the big screens and how being innovative helped him accomplish what he set out to do. According to the article, Penenberg set out to create a demo film with screenwriter Andrew Dreshner, who actually agreed to write the script for free because they didn't have the funds. 'After Andrew watched dozens of clips of beatboxing on YouTube, some of which had upwards of 50 million views, he recognized the potential in a movie that dove into this art and culture and which came, we believed, with a built-in market.' The story goes, once Andrew signed on and wrote the script, they needed potential investors to fund the project. This search yielded zero results so with a little bit of innovation' the team was able to raise $200,000 to kick start the production. What was the move? Andrew proposed making the movie a low budget indie film and gain more traction with that particular audience. Read more about this project and its twists and turns
here
. 




Nichole Dicharry, is a Digital Marketing Assistant at IIR USA, Marketing and Finance Divisions, who works on various aspects of the industry including social media, marketing analysis and media. She can be reached at Ndicharry@iirusa.com