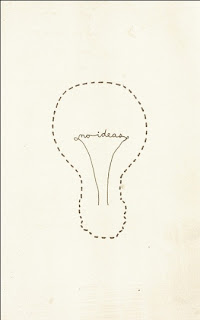 The collaborative tools generally referred to as
Innovation Management Systems
(or sometimes
Idea Management Systems
) are by definition Enterprise Software Solutions. To be truly effective, it needs to be the only system of its type deployed within the organization and it should be made available to every employee of the company. Like most Enterprise Software Systems, it routinely has a business sponsor and a group of business people who benefit by having it.
Innovation Management Systems share these attributes with other systems, like those for Accounting (General Ledger, Accounts Receivable) and for more specific purposes like CRM (Customer Relationship Management Systems). But Innovation Management Systems are certainly different than those other Enterprise Solutions.
The most apparent distinction of an Innovation Management System is a truly successful deployment of THIS particular Enterprise Solution is that it gains success with a 'Bottom Up' instead of a 'Top Down' approach.
Innovation Management Systems are similar to other Enterprise solutions in the sense there should be only one deployed at a company to achieve maximum effectiveness. But when other Enterprise systems are rolled out, some Business Sponsor at a high level (perhaps an EVP) will launch it by clearly communicating something on the order of 'This is our new system. It was a big decision for our company to pick this one. We conducted a thorough review of all the software systems in the market and we included a cross section of user types from within our company in the selection process. The company doesn't want any other systems to pop up in the future and any existing pockets of use of similar systems should cease at once with all the information contained therein to be moved over to the new system. As EVP, I just spent a lot of the company's money on this new system and I promise you it WILL be a success. If my job is on the line for this decision yours is too, so USE IT.'
OK, maybe they didn't say those last few sentences but they were tacitly implied.
The Innovation Management System License your company will acquire will benefit the company better if it is treated like a social media system, a la Facebook. Users will flock to the new Innovation Management System because they 'hear' that there is a lot of cool, interesting information in there and folks want to see it.
The Innovation Management System will flourish for the same reasons Facebook has been such a big success'Some of the users like to discover information out there on the Internet and enjoy sharing it with their cohorts. Other users will like to read information that those just mentioned post and 'share' it with people they work with thinking these coworkers will benefit or enjoy seeing this information.
Different users will post different information according to their interests. Those with 'common areas of interest' will begin to follow each other or form 'groups'.
Others still will use the new Innovation Management System to store all their work product that has an attribute they think others will benefit by seeing (on Facebook maybe my kids will post pictures knowing I'd like to see them and rather than email me, their Mom, their siblings and their friends each a copy of the pictures they post them on Facebook and we all can see them). At work, if I have an area of expertise and I know many of my coworkers consistently ask me to be privy to my work product, I can just post it on the Innovation Management System and others can retrieve it as often as they like.
When using the Innovation Management System, a user can search for profiles of other users if they think knowing them will be of benefit. They can join groups. They can post, search for and retrieve images, files, videos, events and comment on all of them. They can look for RSS Feeds from industry publications. Unlike Facebook, but most importantly, the new Innovation Management System can solicit ideas and can take in ideas that are unsolicited as well. Posted ideas can benefit from a collaborative work effort from a wide variety of users from different disciplines, different divisions of the company and different time zones. As long as someone has a contribution to make, they can play a part in the collaborative process. And the ideas will benefit, gaining shape, by tapping into the 'wisdom of the crowd'.
If a bunch of people at the company are toiling over the shaping of an idea while on the system and they get stuck, they can 'invite' other coworkers to join the discussion. 'Bill you know a lot about Carbon Bonding (or whatever). Maybe you can give us your opinion on this great new idea we've been working on'. These invitations, and the subsequent input, yield 'organic growth' of the Innovation Management System.
Having the Innovation Management System integrated with email aids this process.
If an analysis of the system usage tells us there are many Engineers on the new Innovation Management System, but not too many Marketing people, Innovation Managers can take steps to draw the Marketing people into the conversations. Maybe they create a Challenge likely to appeal to the sensibilities of a Marketing Person. Maybe a weekly newsletter goes out to all potential Marketing users with a list of the most popular ideas or discussions containing links to those discussions so it's easy for the Marketers to click and jump in.
It has been our experience at CogniStreamer clients that when employees at a company get wind of what has been happening on the new Innovation Management System, they ask to join the new system. So simple 'word of mouth' plays a role in adoption.
Another 'Bottom Up' approach is the method of how 'Innovation Managers' on the system are appointed. The new Innovation Management System may benefit less by the appointment of mid level or senior managers as Innovation Managers on the system. Instead it is usually a wise course to notice which users are the most 'active' on the system. Obviously these 'early adopter' types are quite comfortable with the technology and, in fact, they embrace the new system. Because they are happy to participate on the system, they make ideal Innovation Managers for the system. They don't have to have 'manager' in their official titles at the company, but instead enthusiastic approaches to the use of the system.
Another simple method to support Bottom Up Organic Adoption is to post a list of the most active users on everyone's landing page or dashboard. With a scheme that makes getting on the list attainable to all users (perhaps restarting it every week), the list can act as an incentive for adoption and usage. Users want the recognition of their peers; they want to be on that list. We've seen some companies use the Innovation Management System as the place where budgets get allocated for new projects. If you want budget for your program, you better submit the project as an Idea on the new system and subject it to the scrutiny of your collaborative coworkers otherwise we will give budget to those who have.
Careful consideration must be given to the use of rewards to drive adoption; else the rewards have a counter intuitive result. For instance if I have no hope of winning the reward, I just won't contribute. If I think everyone will steal my idea and just enter their own version of the same idea but with a twist, no ideas will get submitted during the life of the contest until a day before the deadline. Not a lot of collaboration going on in an environment like that. And you're back to square one, requiring someone to manually sort and filter the best ideas instead of using the system to do the heavy lifting.
Many organizations are afraid the initial investment of an Innovation Management System will not pay off because the users fail to adopt. A great approach is to make adoption and usage one of the criteria for judging the success of the pilot. This way the software vendor that offers the license has 'skin in the game'. They can use their best practices to counsel the users and encourage adoption based on experiences gained at other clients. In fact ideally every employee of the company should have system log in credentials (and single sign on) to smooth the way toward usage. And the vendor should agree only to charge license fees for those at the company who are 'Active Users' (say those who log in and contribute at least five times or more per month).
An Innovation Management System will be successful if a Bottom Up approach is taken toward adoption. The use of 'marketing newsletters', few obstructions to logging in, the encouragement of leaders on the system based on their enthusiasm and the clever constructions of compelling campaigns or challenges will all yield a tremendously successful deployment of the new Innovation Management System within your organization.
Ron Shulkin is Vice President of the Americas for CogniStreamer', an innovation management system. You can learn more about CogniStreamer here
http://bit.ly/ac3x60
CogniStreamer' is an idea management software tool. It is an open innovation and collaboration platform where internal colleagues and external partner companies or knowledge centers join forces to create, develop and assess innovative ideas within strategically selected areas. The CogniStreamer' portal is an ideal collaborative platform that invites users to actively build a strong innovation portfolio. In addition it provides a powerful resource for internal and external knowledge sharing. The CogniStreamer' framework is used by industry leaders such as Atlas Copco, Bekaert, Case New Holland, Cytec, Imec, Picanol and ThyssenKrupp. CogniStreamer' represents the best use of adaptive collaborative technology such to harness human skill, ingenuity and intelligence.