By Connie Harryman, Applied Concepts Creativity
Guest Blogger IIR USA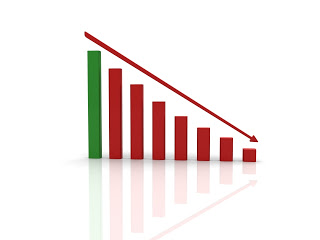 Since 1990 creativity in the U.S. has been in a downward spiral.
Have you ever thought about whether creativity could be measured? It seems that in 1958 E. Paul Torrance designed a series of creativity tasks to measure creativity. He administered his test to 400 children in Minneapolis.
I would question how accurate this creativity index would be in predicting creativity for adults. I read a recent Newsweek article, The Creativity Crisis, by Po Bronson and Ashley Merryman. Apparently, Jonathan Plucker of Indiana University, validated a more than three times correlation to lifetime creative accomplishment with Torrance's creativity index as contrasted to childhood IQ.
This year, Kyung Hee Kim at the College of William & Mary did a follow up study where he analyzed almost 300,000 Torrance scores of children and adults. It appears that creativity scores steadily rose, just like IQ scores until 1990 and then creativity scores nosedived. The decline is most significant from kindergarten through sixth grade.
In my prior blog post, I wrote about the CEO Survey of 1,500 CEOs who unequivocally identified creativity as the most important leadership competency for success in the future.
What does this mean for the United States in terms of maintaining our leadership position in the world? Our leaders understand that creativity is essential; yet at the same time our creativity scores are plummeting!
Stop and think about where we currently need creative solutions. We are crying out for new ideas to solve our ongoing economic crisis. We need new ideas to solve the issues of sustainability. We need new ideas to support our changing demographics.
Creativity includes not only generating great ideas, but it also means being open to the ideas of others. Through creative thinking we can generate solutions for a health care system as well as new thinking for moving towards a more peaceful world. We need new ideas to make our country more competitive and to identify new ways to measure success.
Do you think creativity is important?
Since 1990, U.S. creativity has been in a downward spiral! Image by: jscreationzs at FreeDigitalPhotos.net