From rising petrol prices to empty grocery store shelves, consumers today directly feel the impact of the ongoing supply chain crisis as businesses struggle to find supplies and ship goods to waiting customers.
While no one could anticipate the COVID-19 pandemic and its global impact, the hyper-connected global supply chain has long been operating on a razor-thin line. Whether it be a global pandemic, a cybersecurity attack, or a sideways ship in the Suez Canal, the global supply chain finds itself susceptible to ripple effects that can strike at seemingly any time.
The cost for businesses is high. A recent study from Interos found that global supply chain disruptions cost large companies $184 million on average per year. Nearly all (94%) of the 900 senior IT, security and procurement decision-makers surveyed reported some negative impact on revenue resulting from supply chain disruption. They cited various supply chain risks, including cyber breaches, financial troubles, and environmental, social, and governance transparency issues.
The supply chain will always have an inherent risk. Still, financial officers – and the entire C-suite – need to understand these dynamics better and mitigate them as much as possible. After all, it's not just the immediate cost of supply chain disruptions but a loss of public perception and confidence.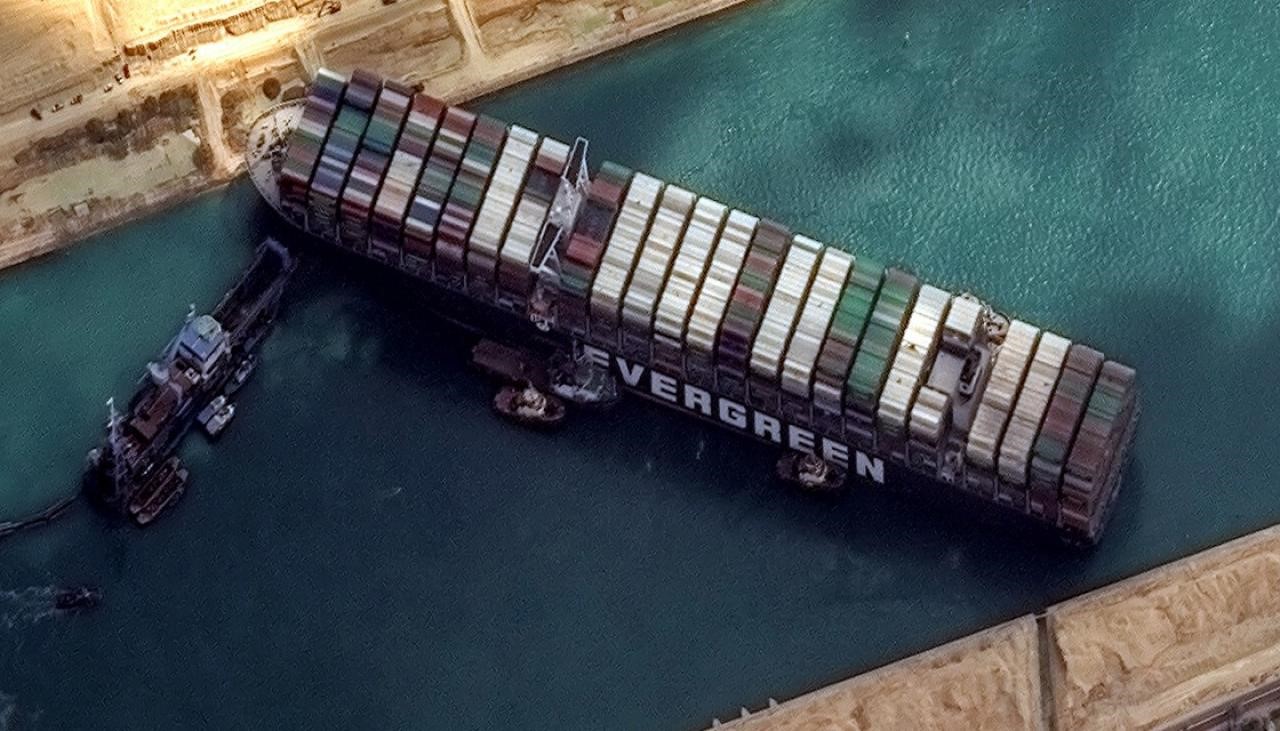 The grounding of the Ever Given in the Suez Canal in March of 2021 showed how easily one incident can disrupt the entire global supply chain.
Rebuilding a Fragile System
The current supply chain was built to operate short, tight, and just-in-time. For decades, businesses lacked transparency into their supply chain and the upstream and downstream events that could disrupt this structure.
It took a black swan event in the form of a global pandemic to break this structure. The pandemic made it difficult for suppliers to provide goods promptly to companies, but it also changed consumer behavior. A lack of physical mobility in terms of travel mandates, lockdowns, and the simple fear of interacting with others and potentially catching the virus altered how people spent.
According to a report from the Mastercard Economics Institute, consumers across the globe spent $900 billion more at online retailers in 2020 versus the prior two-year trend. According to Adobe Analytics, consumers also spent $8.9 billion in sales on this most recent Black Friday, a number a tick down from last year's $9 billion, which remains the record.
These increased online purchases and higher spending on goods compared to services has increased pressure on suppliers. There's growing acknowledgment that every business is only as strong as its supply chain. Not understanding an admittedly complex environment is no longer acceptable. Companies need to understand how a threat to lower-tier suppliers can impact their bottom line and have stronger contingencies in place. To do so, they need more information.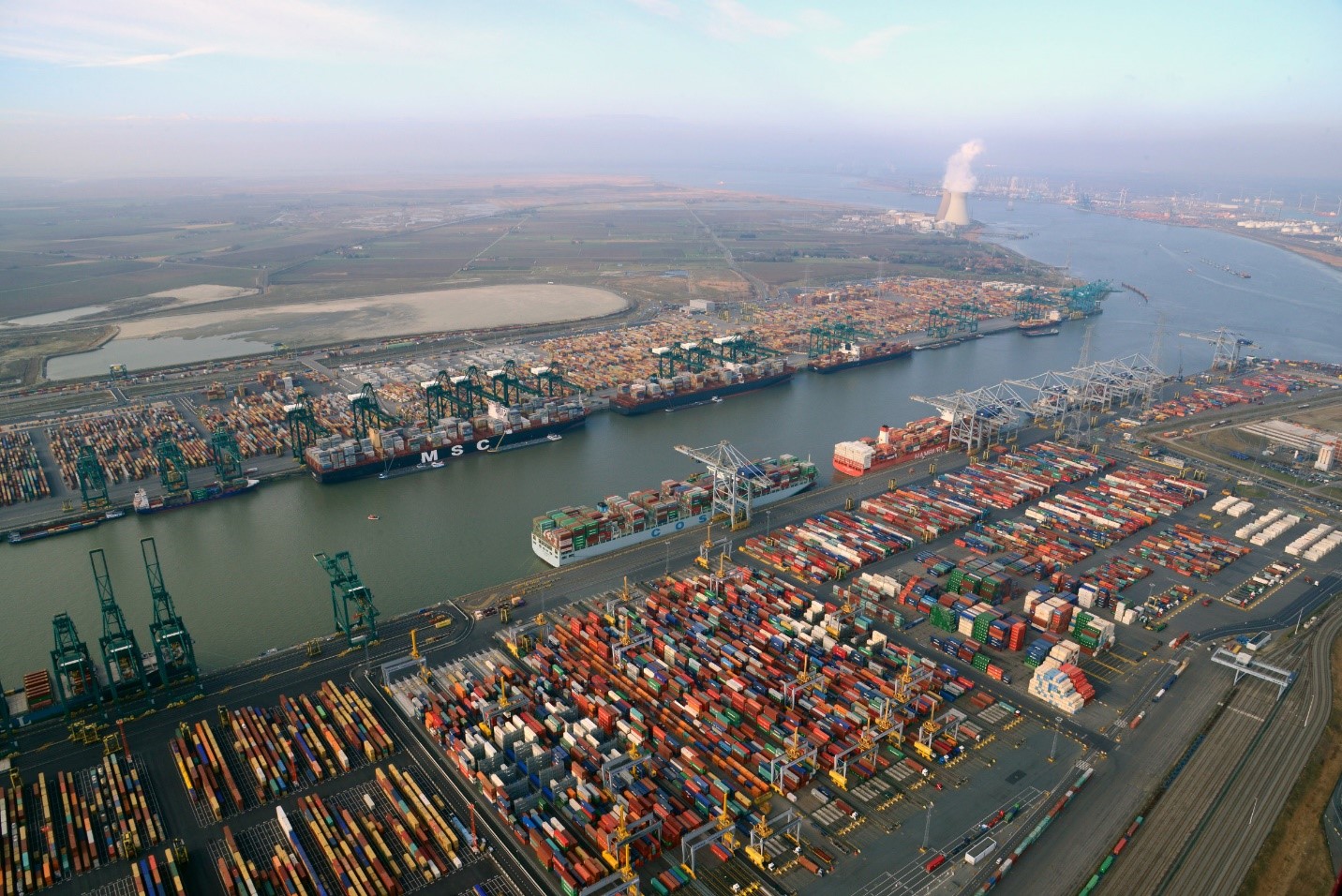 The Port of Antwerp is Belgium's most significant economic engine.
A Shift in Business Strategy
Improving visibility into a supply chain requires leadership from the top of any company, along with national and local government buy-ins. The challenge facing these leaders is not about the inter-workings of different supply chains but big data. The days of humans trying to analyze supply chain data collected through annual surveys or other manual tools is no longer sufficient.
Businesses need to use artificial intelligence to monitor global information around the clock with no lag time and make sense of large amounts of ever-changing data. With this type of information, organizations can see potential disruptions before they occur. That could be everything from a possible power crisis in China that affects a fourth-tier supply to civil unrest in India that shuts down manufacturing. Every supply chain has hundreds of factors that at any time, can disrupt supply chain operations.
At Interos, we want to reinvent the supply chain through our Operational Resilience Cloud. It can model the entire ecosystem of complex businesses, down to any single supplier, into a living global map. By vastly enhancing visibility across the supply chain, Interos helps reduce risk and avoid disruption while also uncovering new opportunities for companies to benefit from supplier relationships.
We see the supply chain as an area for true operational resilience. That means pre-planning for disruptions that when the unexpected happens that a business already knows how to respond. The companies that can understand this dynamic and act quickly will be at an advantage from now on.
The pandemic laid bare the inherent weakness of the global supply chain. The global economy is over-reliant on specific organizations and even countries to provide materials, manufacture goods, and transport cargo.
This system will always be frail until wholesale changes get made. The pandemic may provide a catalyst for that change, but the sheer scale of the supply chain will always include risk. Financial managers that want to reduce these risks need to understand better their supply chain, leverage the latest tools, and know before a problem occurs.
This will not be the last supply chain crisis, but it should be the last we entered unprepared to manage.