Last week we were pleased to provide a unique opportunity to dialogue with ret. Vice Admiral Joseph W. Dyer, who throughout his distinguished Naval career stewarded many complex innovation efforts ' as the Navy's Chief Test Pilot, F/A-18 Program Manager, and helping align the supply chain for the business of Naval Aviation as the chief engineer and systems command commander.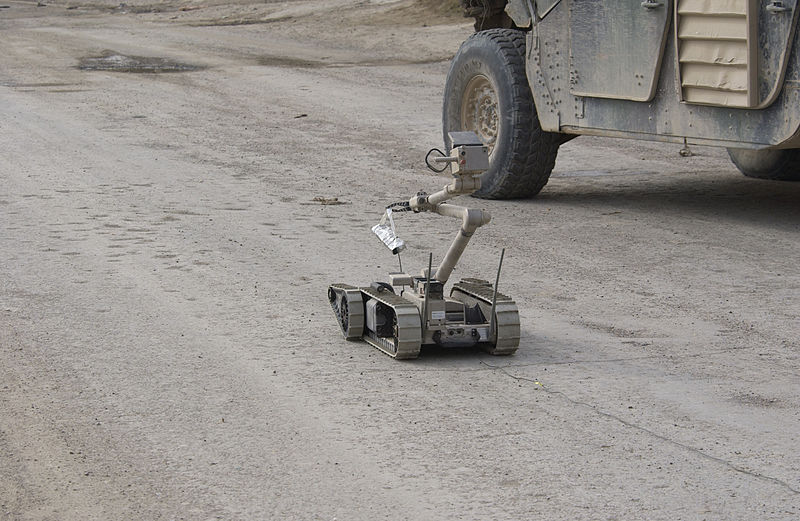 iRobot products go beyond the lovable Roomba
Dyer has stewarded the transformation of robotics from an emerging technology to an innovation platform and walked us through some of his experiences in our exclusive BEI: Back End of Innovation webinar F/A-18 to the Robots: Stewarding Technical Innovation in Complex Ecosystems
Missed the live session? You can view a recording of our event here.
Looking to learn more? Dyer will be presenting The People Side of Innovation: A Toolbox at the BEI: Back End of Innovation event on Tuesday October 9th. Readers of this blog can save 15% off the cost of registration with code BEI12BLOG. Visit our website to register.
Hope to see you in Boston!
Michelle LeBlanc is a Social Media Strategist at IIR USA with a
specialization in marketing. As part of the FEI team at, she tweets at @BEI_innovation and is the voice behind BEI:Back End of Innovation on Facebook and LinkedIn.