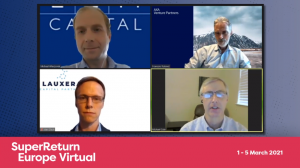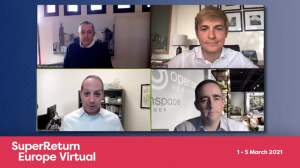 Putting technological innovations in the healthcare sector under the spotlight - from virtual care to cloud-based IT systems.
Exploring the latest technological developments in healthcare, our panellists delve into digital solutions that increase efficiency, mitigate risk, and enhance customer satisfaction.
Featuring:
- Michael Wieczorek, Partner, Elm Capital
- François Robinet, Managing Partner, AXA Venture Partners (AVP)
- Michael Cole, Managing Partner, Global Neurohealth Ventures
- Alex Slack, Chief Investment Officer, Lauxera Capital Partners
- Charles Boorady, Founding Managing Director, Health Catalyst Capital Management LLC
- Shane Chesson, Partner, Openspace Ventures
- Alexander Frolov, General Partner and CEO, Target Global
- Jean-Marc Patouillaud, Co-Managing Partner, Partech Partners
Previously only available to event attendees, don't miss the chance to access the exclusive sessions from SuperReturn Europe Virtual.