This is my first year back to FEI after a few years away. How
silly of me to choose other things over FEI. It feels good to be back. Our
first day kicked off with great excitement and inspiration. In particular, Mike
Maddock, Peter Koen and Mike Hatrick really got me thinking about what I need
to do over these three days in Boston. I'm sure their words were helpful in
getting all 500 of us eager attendees in the right frame of mind.
Peter Koen, FEI Chairman, opened with an intriguing
question. He asked, "Are you wasting your time attending this
conference?" As the conference chairman he of course knows the answer
is no but it's true, there are always people who waste time at
these conferences. You, or your employer, has just paid dearly in dollars
and time to have you at FEI. So it is your responsibility to make it worthy. Fortunately,
based on the evidence based research I've done, this conference is a sure
thing. So, if you missed the morning, here are a few things to get you on track
with the rest of us. 

Peter Koen flexed his academic muscles and shared definitions and examples
of the three types of innovation: sustaining, transformational, and disruptive.
The most successful companies balance the three. Further, Peter emphatically
stated that all successful companies use human centered design.
Interestingly though, people set out to
conduct research or in search of innovation but they don't know what problem
they are trying to solve. The most important part of human centered design is
defining the problem. So, take time to define the problem, then go in search of
a solution.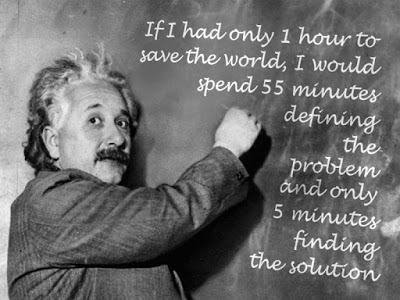 Following Peter's remarks, we heard from Mike Hatrick of Volvo
Group Trucks Technology. Peter drank from the FEI fire hose several years ago
and enthusiastically focused our attention on a few key points. Responsible for
leading teams toward innovation, Mike shared his building blocks of sustainable
innovation. The framework you see here is the result of networking, education,
asking questions, planning, testing and more. Mike will be here throughout the
whole conference. Find him and dig into these insights. There's a lot of
brilliance here to be shared.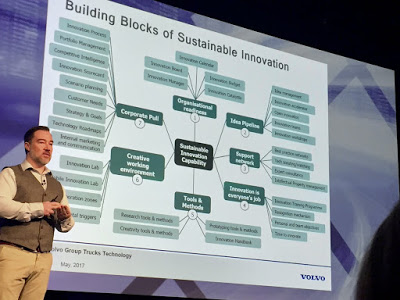 Before attending FEI for the first time, Mike didn't even know
innovation conferences existed. Now, several years later, he offers the
following advice to maximize your time at this conference.

Mike says, build a network. Talk about what
works and what doesn't work. Bring a problem to discuss. In the
future, get involved, become a speaker. Test your ideas. Build
your confidence. Enhance your career with what you learn here and who you
meet. And finally, give back. 

Mike also shared some great advice about committing to the FEI
experience. Use this time to reflect on what you're here to do.
Be excited about it. Get inspired. It's a safe place for learning so be
here! Open yourself up to new conversations. Put your email away and tune in to
the stories and ideas being shared. And finally, make your time here
actionable. Before you head home, or perhaps on your flight home, go through
your notes and make some decisions. No need to bite off more than you can chew
but start somewhere. Decide what you'll take action on and share it with your
team back at home. They too can be inspired by your FEI experience. 
As part of the Capsule team, I attend
a lot of conferences. They do tend to have a lot of similarities. One thing
that surprised me though about today's opening was its focus on getting
the most from the FEI experience. I appreciated it. Sometimes we need the
reminder on what we're here to do. We do way too much multi-tasking. Mike
Maddock wrapped up the early morning keynotes with a great thought that echoed
the morning topics. He said, "Go looking
for wisdom. Be willing to admit you don't know it all. Drink it up."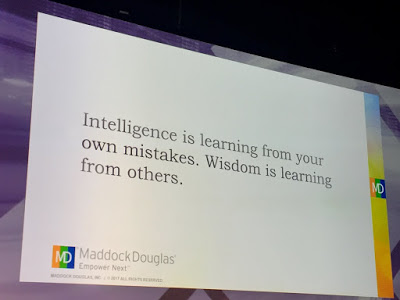 Yes, I am ready for a great week of learning from others. I'm
going to be more aware of defining the problem first and then set out on the
path toward innovation. I'm happy to say that only 3 hours into this learning
adventure I've already cataloged something to take home with me. 

Gotta go. It's time to meet someone new. 
Kitty Hart
Director of Client Experience
Capsule
@HartOfCapsule