This week in Finovate Global we take a deep dive into the fintech ecosystem in Latin America through the lens of Rapyd, one of the companies that has been especially active in helping bring innovative financial services to the consumers of the region. We caught up with Eric Rosenthal, Vice President and Managing Director for the Americas with Rapyd for an extended Q&A via email.
Finovate: Rapyd just launched a new integrated payments solution in Mexico. How big of a deal is this for the company and its ability to serve the Mexican and Latin American markets? 
Eric Rosenthal: We have made significant investments in product sales and marketing strategy in Mexico and Latin America as these are critical markets to Rapyd's growth.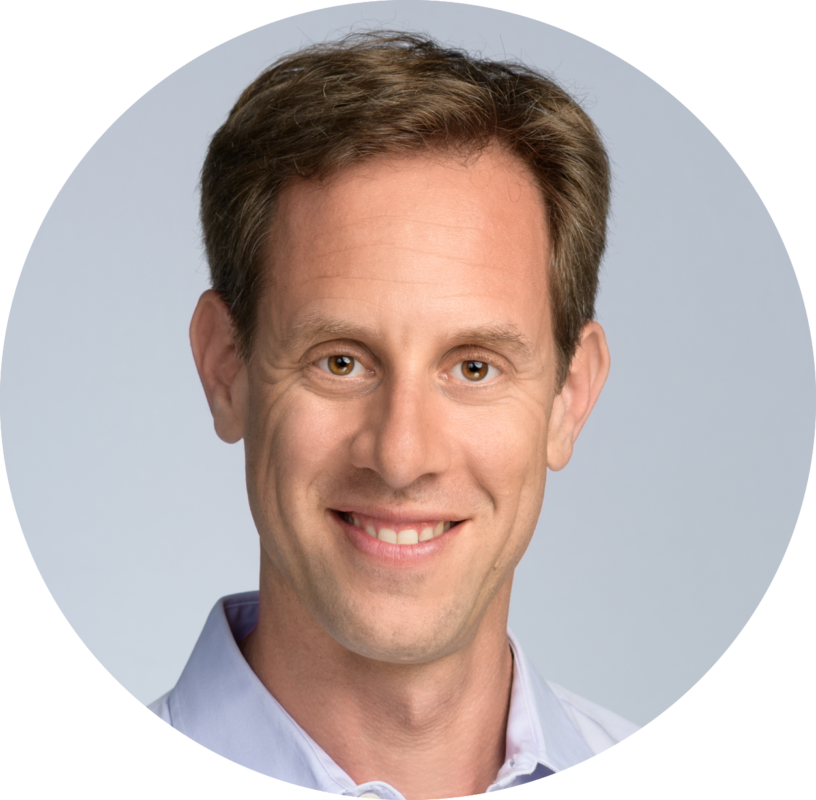 Rapyd has been quietly operating in Mexico since early 2018, building partnerships with local solution providers and developing relationships with businesses. With the launch of our integrated payments solution in Mexico, we formally announced our presence and the strong local partnerships we have developed which have enabled us to provide the full range of payment capabilities that merchants wish to offer to consumers based on how they want to pay.
We intend to target local merchants that are looking into expanding their offerings in Mexico or that are looking into launching in other markets in Latin America or globally, as well as merchants outside of Mexico that have an interest in transacting with Mexico, either by disbursing or collecting funds.
Mexico is a very strategic market for Rapyd. It is one of the five countries in the world where we have local entities and offer our full-stack capabilities – which means we offer all of our payment capabilities including collecting funds via bank transfers, cash and cards, disbursing funds across cash and bank transfers, and card issuing. It was one of the first countries we entered in 2018 – only two years since Rapyd's founding – and the first country outside of the U.S. I personally opened as Managing Director for the Americas at Rapyd.
Finovate: What can you tell us about this offering? What problem is it designed to solve and who is it designed to solve the problem for? 
Rosenthal: Whether we are talking about Mexico or any country in the world, the unfortunate reality of financial services has been and continues to be, that any merchant (marketplace, gig economy platforms, e-Commerce sites, etc.) trying to transact digitally will encounter payments infrastructure that is extremely fragmented. So if I am a Mexican merchant who is trying to solve the issue of collecting, disbursing, and issuing a card, I will need to integrate with three to five services providers – just in Mexico!
Merchants that are expanding in Mexico or looking to enter new markets globally deal with this problem. It becomes exponentially harder to manage as they move into multiple markets.
Rapyd is trying to eliminate the complexity that has come to characterize cross border finance. We look at how you simplify integration, and contracting processes and let companies dedicate their finite resources towards enhancing their core product instead of spending time and energy solving the challenges they face with payment and fintech integrations.
Finovate: The company partnered with a number of major Mexican payment providers for this initiative. How important are these relationships for fintechs in the Mexican payments industry? 
Rosenthal: Our partners are what makes us unique – Rapyd is ultimately a network built on shared goals and collaboration. Through our partnerships we facilitate market entry that would otherwise be unattainable for many of these businesses to achieve on their own. Some of the areas we address include attending to merchants that are looking to scale their businesses as well as those looking to diversify their geographical coverage. In many cases, we have merchants that want to continue to work with their existing payment partners but in tandem begin to operate on the Rapyd platform as it offers a technology enhancement on top of what they are already doing, or simply because they are seeking a single point of reconciliation and settlement to minimize their operational overhead.
So, for us, our partners are absolutely critical. What does it mean for the Mexican ecosystem? It ultimately means a better level of service for our end clients. We went out and found partners that are best in class, a handful of which we have announced publicly, and then others that we have not announced, but all of them are the best at what they do. So if you are a potential merchant looking for top of the line providers, you can trust that Rapyd has done the footwork, from the necessary technical integrations, ensured the network is compliant, performed the business due diligence, and also established attractive commercial terms with our partners. On behalf of the client, we minimize the effort and time of what would otherwise have been an enormous effort to set up what we set up on their behalf. Rapyd allows them to focus on their core business and not worry about the challenge of building and maintaining mission-critical payments infrastructure.
Finovate: Many people in fintech here in the U.S. are aware of the fintech ecosystem in Europe and Asia, and even the Middle East, to a degree. We hear much less about fintech in Latin America. What are some important things for people to understand about that ecosystem?
Rosenthal: I personally have spent a lot of time living in Latin America. I lived in Peru for about 3 years and in Mexico for 3 years, so I have always felt a strong connection to the ecosystem. My perspective, shaped by having also lived in Southeast Asia, is that the Latin American ecosystem to a certain degree is a few years "behind" (in time, not in quality) and therefore the attention that has been given previously to APAC and Europe has to do with the fact that the ecosystem in Latin America is perceived to be a few years behind.
The amount of time it takes for new initiatives to take hold or knowledge to transfer across the globe is significantly compressed. For example, most of what Rappi is doing is modeled after what Grab was doing in Southeast Asia three years prior. But yet you are now seeing that Rappi itself has significantly compressed its innovation cycle to launch new solutions and products.
While the Latin American market may be less known for the time being globally, it is very well known by, and relevant to, those that have been operating in the region for some time.
Finovate: What are some of the more unique aspects of fintech in Central and South America?
Rosenthal: What is unique about Latin America is that it has a significant advantage over other markets, in my opinion when we talk about scalability and ease of adoption. While there are differences across cultures and of course dialect and language- don't forget that Brazil has close to 250 million people speaking Portuguese, in the grand scheme of things Latin America is well suited for scale because of the commonality of language and ease of talent mobility- making the replicability of business models seamless.
All that being said, we do continue to confront one challenge in Latin America, that is of course the sheer size of the market. Operating across 18 countries means 18 different regulatory regimes and few regional banking partners that are truly regional and that can offer the full set of capabilities.
But where there is fragmentation there is opportunity for Rapyd. Our ability to weave together multiple partners has positioned us as the single largest cash payment provider in the region. We have over 400,000 cash payment locations across Latin America, a large bank transfer network spanning each country we operate in, the ability to offer card acquiring in most of the countries we operate in, and the ability to hold the vast majority of Latin America currencies. That is something that even some of the world's largest financial institutions are not able to provide. All of this together puts us in a prime position to serve clients that are looking for multi-country regional solutions. We believe that other companies such as Rapyd are playing a major role in removing these artificial technology barriers and borders between countries and are laying the foundation for more and more companies to scale with ease across the region and ultimately build more globally recognized fintechs.
Catch up on more insights from the world of fintech, on the Finovate blog >>