First the context, then what Andrew Moore, the Chief Operating Officer for ERA Consulting, called The Crunch. Kicking off the discussion for the panel he organized at BIO-Europe in Copenhagen, Moore sketched out the field.
"The recent FDA approvals of Kymriah and Yescarta have driven a surge of interest in cell and gene therapy. There are over 890 companies working in this space. These companies are involved in 330 Phase I clinical trials, 580 Phase II trials and 93 Phase III trials. A number of companies are close to, or have already submitted, a biologics license application (BLA). Year-to-date they have secured $10.7 billion of financing in various stages. This is 42 percent more than what was raised in all of 2017," he said.
[Did you enjoy BIO-Europe 2018? Join us for BIO-Europe Spring in Vienna to ignite powerful partnerships with life science leaders.]
Turning to the panel, he asked, "Are these approvals an inflection point for the field?"
Yes, said Kathryn McCabe, the Director for Business Development of Emerging Technology and Innovation at Eli Lilly and Company. "The approvals of cell therapy were really key for convincing Lilly, not just for showing the science is good, but also that there is a path forward and we will not be the first to be doing this from beginning to end," she said.
"At the same time we knew that all our competitors have a play in cell therapy. We saw this as a chance to leapfrog above this pack of competitors by standing on the shoulders of people doing this work," she said.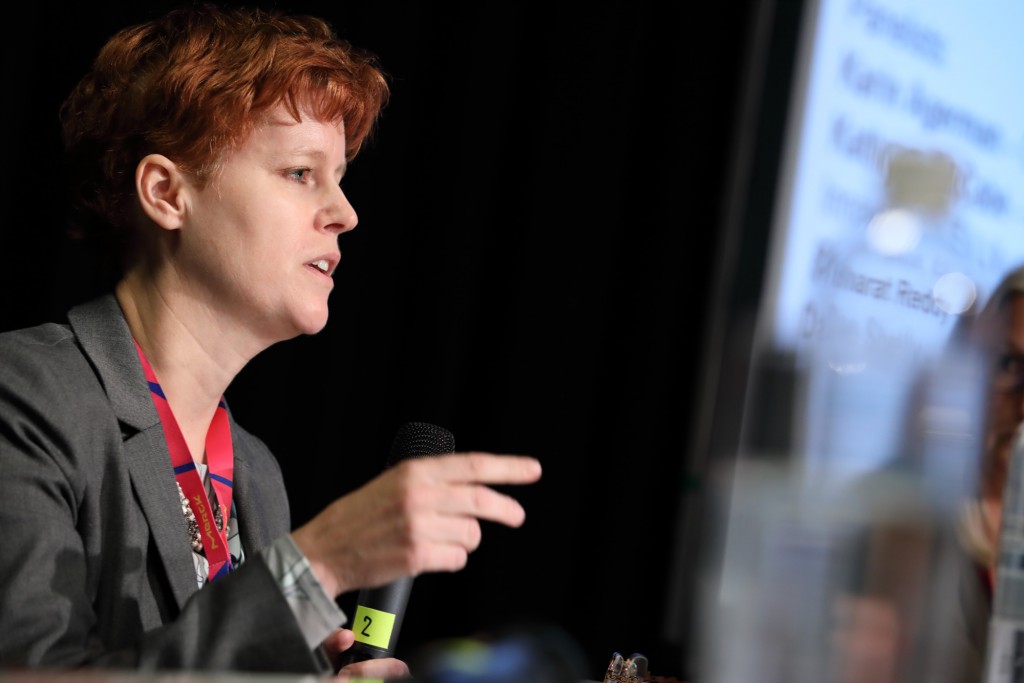 "I have been doing cell therapy and know that this is a 10-year process," said McCabe. "What we see is a condensing of that time frame. As soon as we get started on a project, we are already asking how can we manufacture. This is very different from earlier conversations that were around the basic science. Conversations I have now are about how we can get to the patients, a discussion we have started at the very beginning.
"Further, we are now asking how can we apply cell therapy to all our other indications. This is what happens when a big company takes the leap into a new modality—asking how we can do this in everything else. It becomes both fun and challenging, because gene therapy and cell therapy are going to be tougher in large-indication diseases. I'm excited about this future," she said.
At bluebird bio there has been a steep change in activity with the approvals, according to Bharat Reddy, the Associate Director for Business Development.
"A couple of years ago coming to BIO-Europe, I would have a 50 percent hit rate reaching out to people," he said. "Now my agenda is fully booked from start to finish at this conference. What is interesting is that these requests are not just pharmas and biotechs, which are increasing their activity in this space. We are also seeing a great uptick at academic institutions. Projects that investigators previously thought of as just interesting science are now potential clinical-stage assets. Universities are thinking more creatively about that and how to partner these projects out to get these therapies to patients," he said.
"What all this means is that there is a capacity issue we are facing right now. Some very interesting programs are facing a brick wall as CMOs and manufacturing organizations do not have the space. This is clearly the next challenge we face as an industry," said Reddy.
With just two employees, "CombiGene is a small company that is now scaling up," said Karin Agerman, the Chief Research and Development Officer.  "Now when we reach out to CMOs and CROs, there is no space available for the next few years. Manufacturing is the key problem that we are all facing. This is a big problem for all of us. What are these CMOs and CROs going to do?  Evaluate who has the best proposition to actually go into human? Who is going to decide?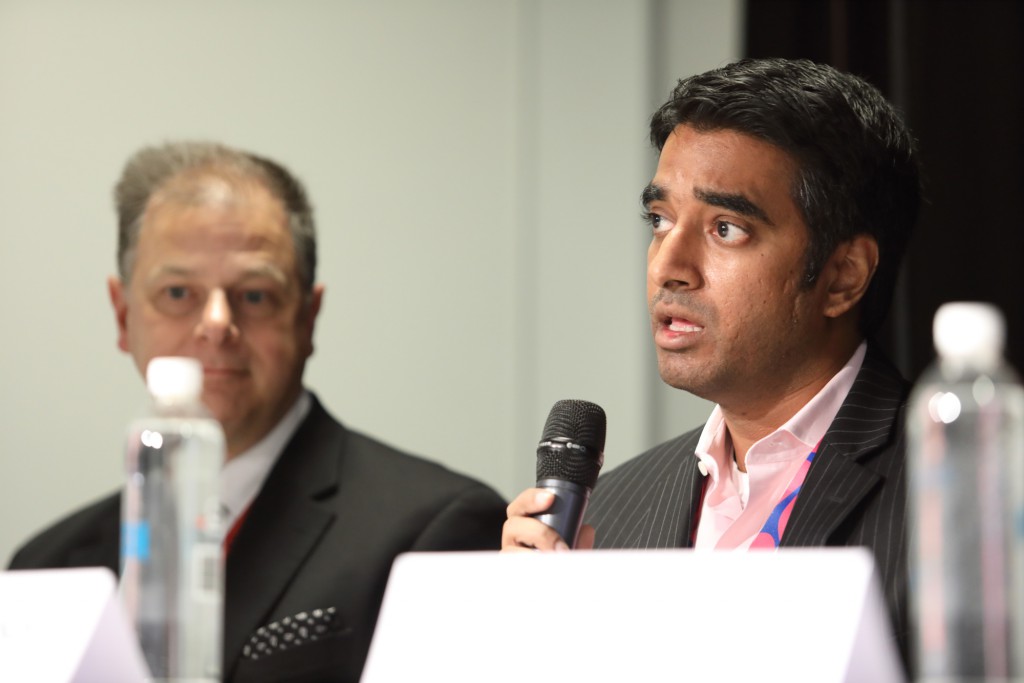 Dan Shelly with Albumedix said, "We approach this issue in a slightly different way. We are not as much interested in manufacturing slots as we are in collaborating with a CRO to provide them with an enabling tool to potentially improve yields. If productivity could be increased by a third, will that be of interest? Improving processes with a more robust process that is scalable allows you to produce more material in the same period of time."
He added, "The same issues facing people in gene therapy are playing out in the cell therapy space as well where there are other functional and operational issues for the product, such as cryopreservation and improving processes for the viability of cells once they are thawed."
Reddy said bluebird bio was an early player in this space and established significant relations with some major CMOs and CROs.
"Yet as we approach becoming a commercial organization, that is not going to be a viable option in the long term if we get approvals on all four of our programs. To solve that issue, we have built out our own facility, which is not an option for many smaller companies.
"There is definitely a crunch," he said, though "I'm not sure how much longer it will be a crunch as many CMOs are building up capacity. Still, in the near term, this is going to be top-of-mind for everybody."
McCabe said Eli Lilly has advantages in establishing relations with manufacturers.
"We are usually at the top of the list for reserving slots," she said. "We definitely use our buying power and the partner manufacturer really wants us to stay with them. They recognize it is not one program they are bidding on but the next ones as well. That being said, there is still a lot of negotiating. It is not like I can push a button and it happens."