In the Golden Age of TV, some consumers have trouble seeing through all the glitter. 
For those who work in the TV industry, dealing with disruption has become the norm. But it's easy to forget that the disruption has been almost as great for viewers themselves. Viewers are excited about the transformation of TV as a product. But in practical terms, the onslaught of content and platforms has complicated the process of deciding what to watch and where to get it from.
There's more content than ever: "peak TV" continues to reach new peaks - driven largely by SVODs adding massive amounts of content to libraries that many viewers already perceive to be bottomless. And this doesn't even count the growing time spent on "digital first" content from YouTube or Facebook Watch.
Spread across more providers: The average viewer now watches shows and movies from 4.5 different TV sources. Almost all of them now offer originals that can't be found anywhere else. And new entrants like Disney + will further muddy the waters by moving "must see" titles to a new platform.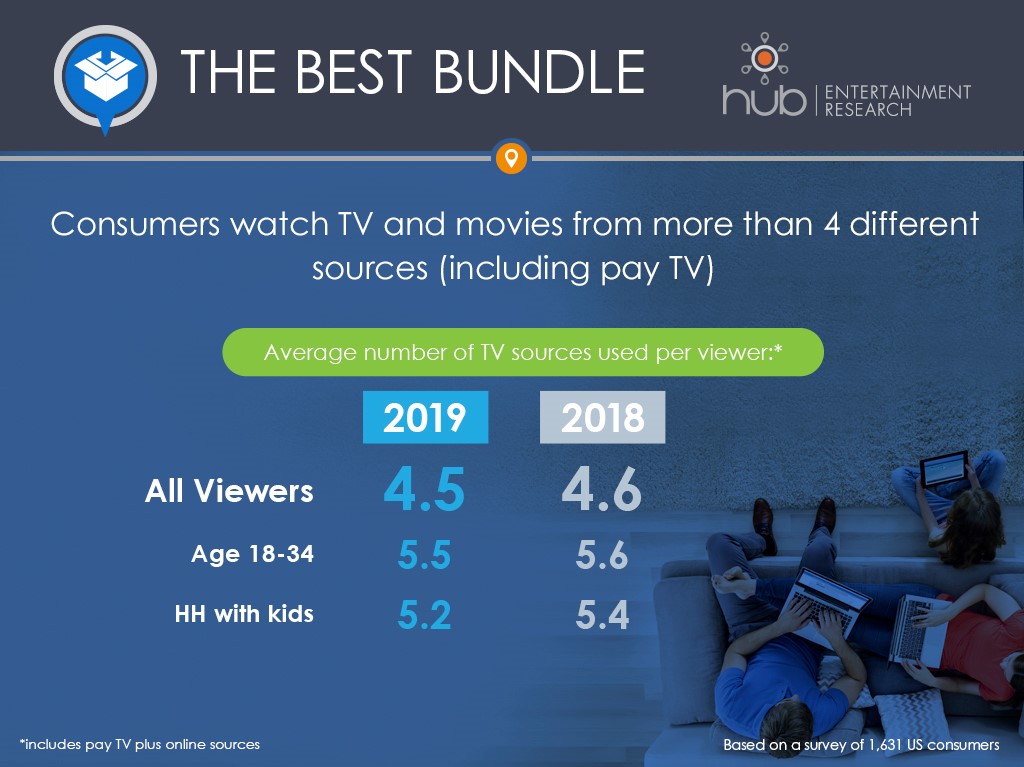 Consumers may be hitting their limit: maybe the only thing that isn't growing is the disposable time available to watch TV. The diffusion of content creates friction for consumers in a number of places. In Hub's research…
48% say "there are so many shows today it's hard to know where to start"
The number who say they already have too many TV subscriptions has nearly doubled in the past year
More than a third (36%) say they won't add new subscriptions without cutting one they have already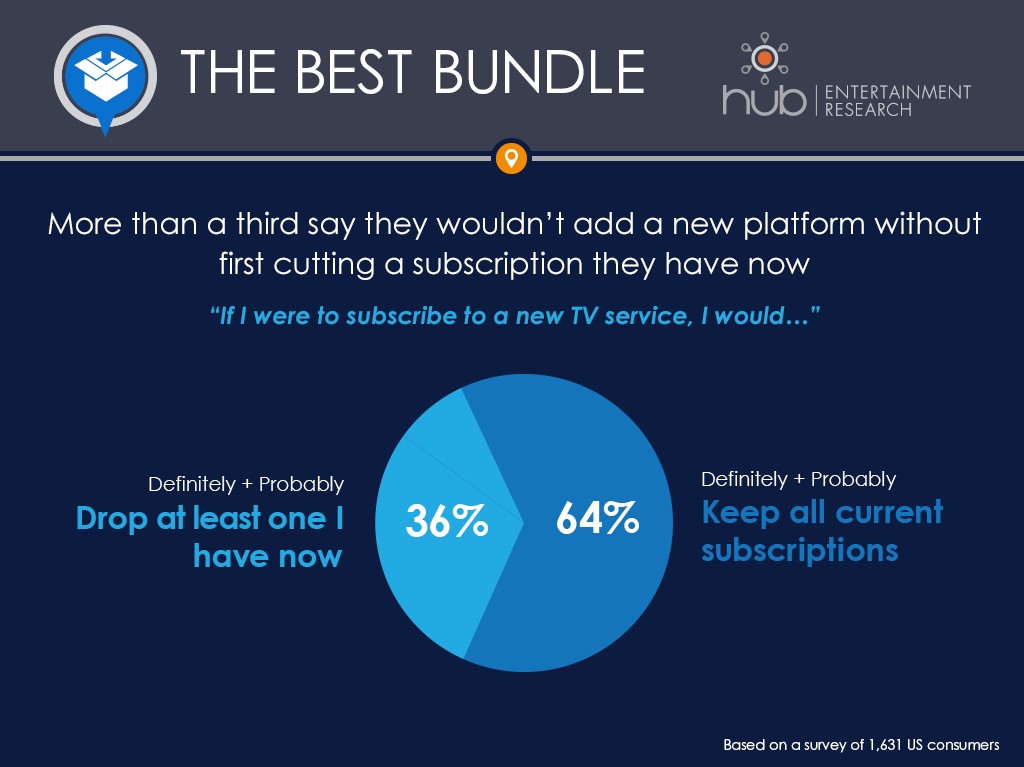 At the Mavericks of Media conference in July, a panel of experts will talk about the implications of these trends and what to do about them. 
Great content is more valuable than ever (but that value is harder to measure). Shows like "Friends" have found legions of new viewers, many of whom weren't alive when the last live episode aired.But with audiences spread across multiple platforms, how do you measure that value and get paid for it? 
Discovery is a problem (for both networks and viewers): Consumers love having more and better shows to choose from, but weary of navigating so many platforms to find them. How can programmers make their shows stand out and win an audience?
Aggregation is back in style: the pendulum is swinging back toward providers that can consolidate content from many different sources – which was the rationale behind pay TV bundles in the first place. How can providers act on this desire for more simplicity? 
What will "watching TV" mean in the future? Gen Z viewers have never known a time without online video, mobile screens, and new formats like short-form or influencers. How will these consumers define what constitutes video entertainment in the future?