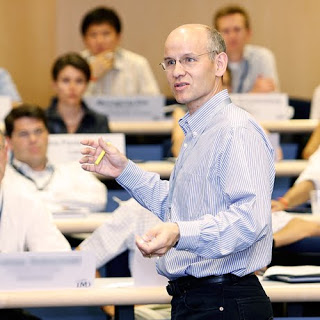 BEI Speaker David Robertson
In anticipation of the BEI: Back End of Innovation conference, I was reading up on some of our speakers. In particular, one of our keynotes this October will be "Rebuilding LEGO: How LEGO Reinvented Innovation and Conquered the Toy Industry" with David Robertson, Author & Professor of Practice Innovation.
This story, "Innovation Almost Bankrupted LEGO -- Until It Rebuilt with a Better Blueprint" on Knowledge @ Wharton gives some background on his session. I was particularly taken by the following quote by Robertson: "If you are going to accelerate innovation, you need to know which way you are going."
This line also stood out: "Innovation still exists at LEGO now, but follows a more structured approach Any innovation had to prove to be consistent with the company goal of LEGO being recognized as the best company for family products."
For LEGO, finding a repeatable innovation system meant always asking the right questions. But what can we learn from this? In this Fast Company Design article, the author explores the power of "What if?" to drive disruptive innovation, as inspired by Luke Williams' book Disrupt. But when it comes to repeatable innovation systems, "what if?" may need to be joined by the more practical concerns of "How? and "When?"and perhaps even "Why?" or "Should we?"
Back in 2010, Holly G Green wrote about asking the right questions for Innovation Excellence, suggesting leaders use 'success visioning' to figure out what those questions would be. I like that her suggestions balance positive, encouraging thinking with pragmatic concepts. Meanwhile in May of this year, Innovation Excellence also ran the post Framing 4 Critical Questions for Innovation by Paul Hobcraft which provides a handy framework for the innovation questions that can bring your project to clarity.
So, what is the right question for you? Are you taking a 'big picture,' 'what if?' approach, or something more focused? Personally, I'm looking forward to hearing more from our speaker David Robertson this October on this topic.
Michelle LeBlanc is a Social Media Strategist at IIR USA with a
specialization in marketing and a background in publishing and advertising. As part of the FEI team at, she tweets at @BEI_innovation and is the voice behind BEI:Back End of Innovation on Facebook and LinkedIn.