How does the Ukraine crisis impact CROs? Why should you pay attention to agriculture risk modelling and what is the status of digital banking vs traditional banking? These are questions, that were addressed at our latest RiskMinds Edge event, zooming in on the risk management landscape in Europe. We brought together leading risk managers from across Europe to share their work, research and insights into the current challenges and opportunities.  Here are some of the things discussed on the day.
CRO Panel | Ukraine Crisis: What does this mean for Risk Management across Europe?
Evgueni Ivantsov, Chairman, European Risk Management Council, Aurore Lecanon, Chief Risk Officer, Direct Line Group, and Katja Rieger, Founder & Managing Director, Ripple Effect GmbH sat down to discuss one of the most pressing matters in Europe at the moment: The Ukraine crisis. They explored the changing landscape of the economy, threat diagrams and business resilience.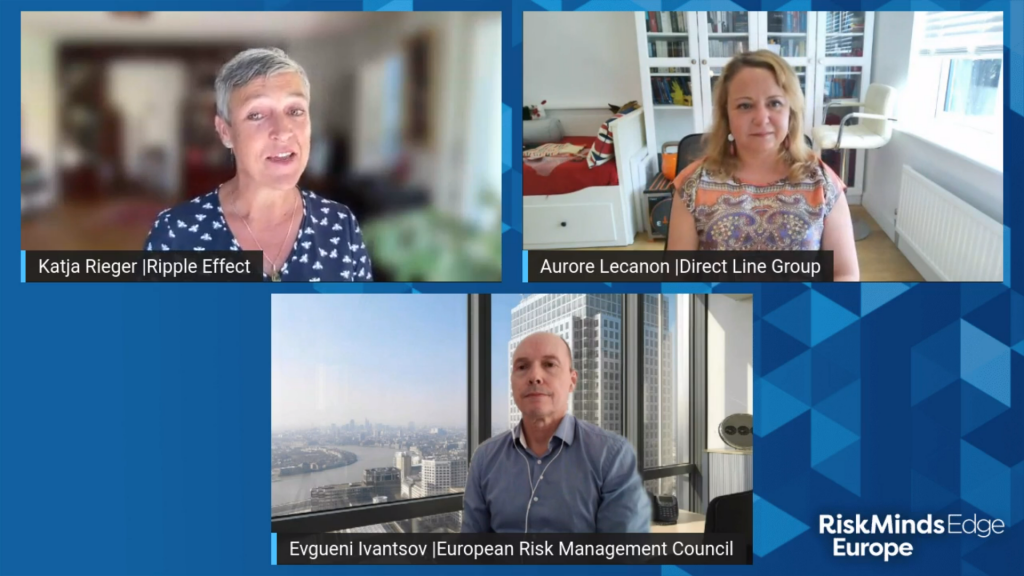 Digital banking spotlight 2022: FinTechs and the competitive heat
The increasing rise of digital banking and what does this mean for traditional banking? This was just some of what Periklis Thivaios - Adjunct professor, University of Nicosia and True North Partners LLP, touched on in his exciting lecture.
If you want to read more from Periklis, don't miss his take on the recent cryptocrash and what is means for risk managers here.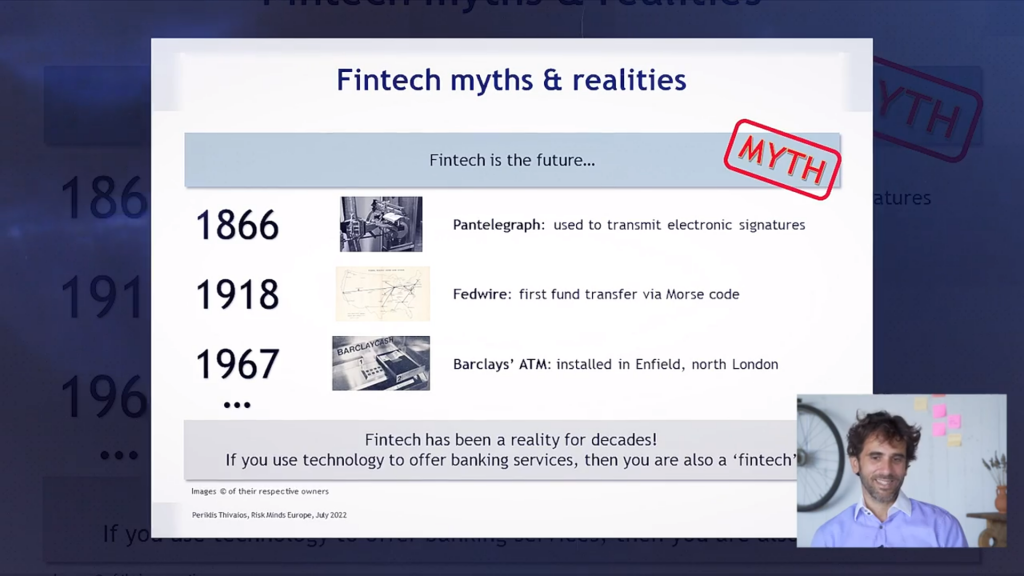 The impact of climate change on agriculture: Insights from a reinsurer
Lea Mueller, Head of Agriculture Risk Modelling, SCOR, joined us to talk about agriculture risk modelling, why adaptation is imminent and why farmers are ready for it. In times when climate change and sustainability is higher on everyone's agenda than ever before, this topic is surely an important one to keep track of.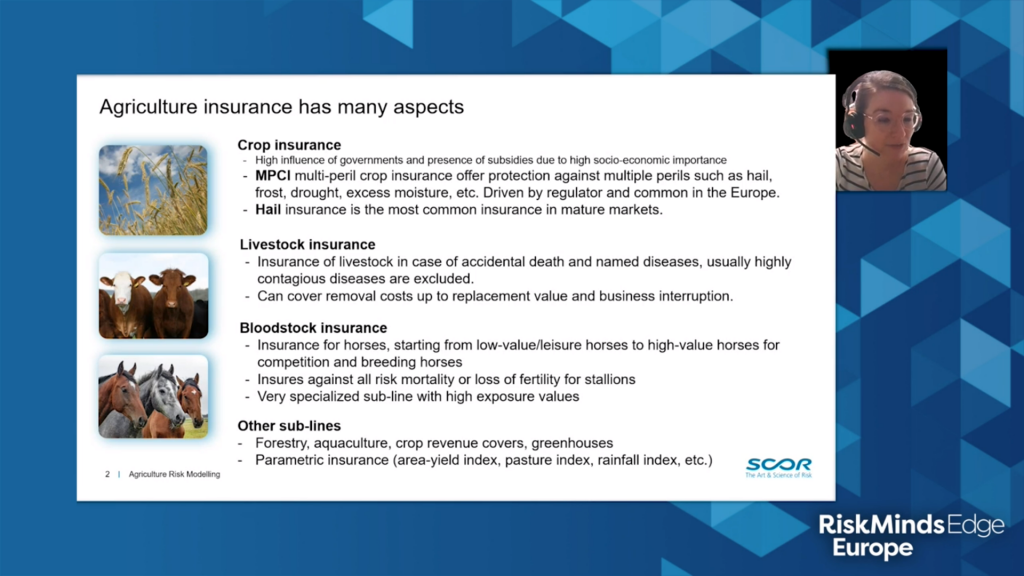 Leadership in focus: Conduct, culture and compliance within an organisation 
What's the role of the board?  That's what Katja Rieger, Founder & Managing Director, Ripple Effect GmbH discussed with Bettina Palazzo, Business Ethics Expert, Palazzo Business Ethics. Together they talked about assessing intellectual capital, boosting innovation, protecting business and reputational risk.
To learn more about leadership in risk management, read Katjas insights on the topic here.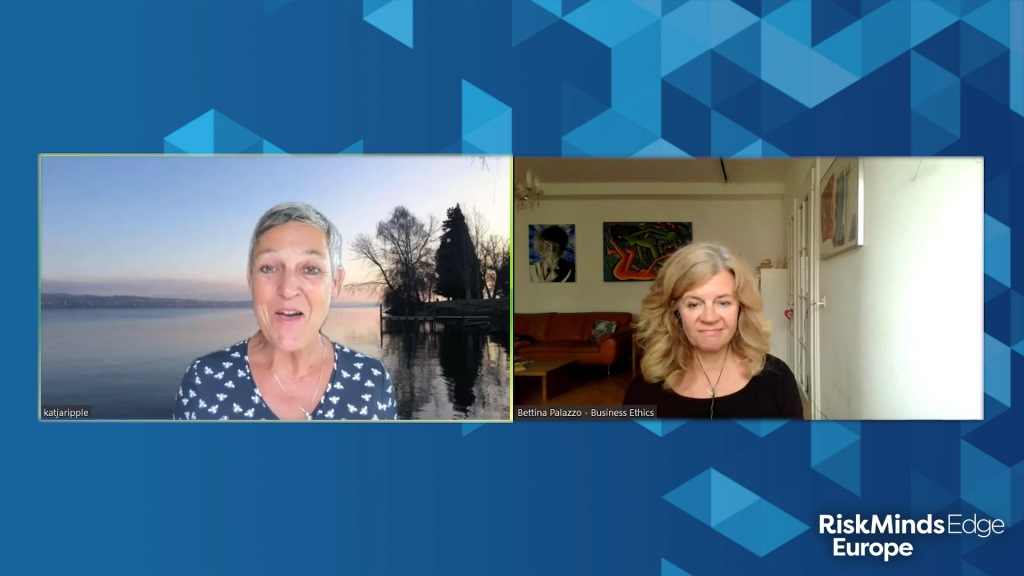 Mastermind Keynote | Operational resilience: How are we re-defining the three lines of defence?
Melissa Longmore, Head of Group Market & Liquidity Risk/Group Risk, Bank of Ireland delivered our mastermind keynote of the day, focusing on operational resilience. She took the opportunity to talk about how we are re-defining the three lines of defence, and focused on the latest tools and processes to strengthen business and control functions across the three lines of defence to mitigate risk.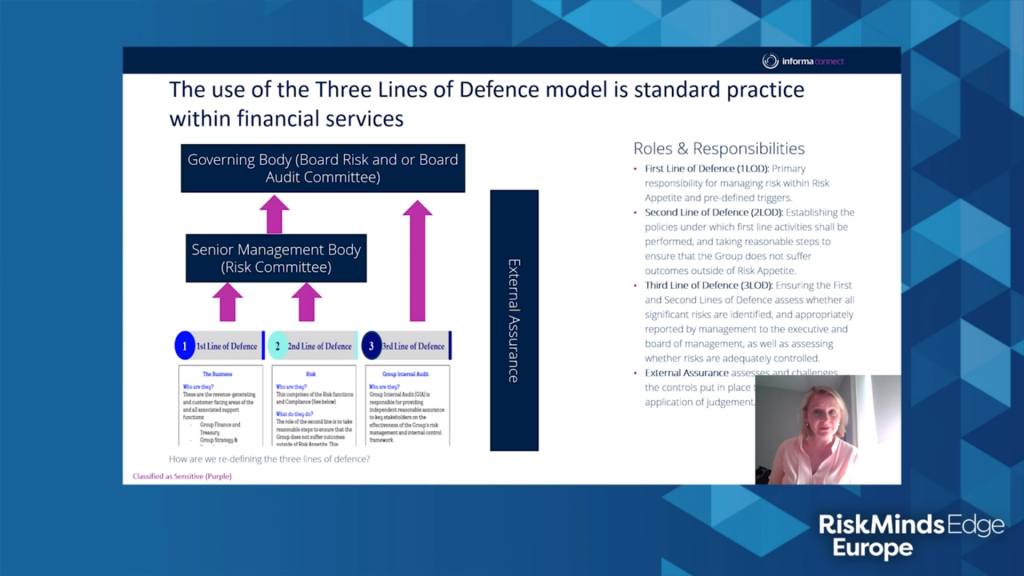 Don't miss any more expert insights. Join our next RiskMinds Edge event on 3 August, and get the latest information on managing regulations.