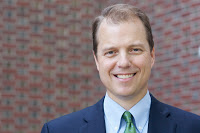 Mark Johnson
Author, Seizing the White Space: Business Model Innovation for Growth and Renewal
Mark Johnson is chairman of Innosight, a strategic innovation consulting and investing company with offices in Massachusetts, Singapore, and India, which he cofounded with Harvard Business School professor Clayton M. Christensen. He has consulted to Global 1000 and start-up companies in a wide range of industries'including health care, aerospace/defense, enterprise IT, energy, automotive, and consumer packaged goods'and has advised Singapore's government on innovation and entrepreneurship.
Mark's most recent work has focused on helping companies envision and create new growth, manage transformation, and achieve renewal through business model innovation. This work is the subject of the McKinsey award'winning Harvard Business Review article, 'Reinventing Your Business Model,' coauthored by Clayton Christensen and Henning Kagermann. Mark also coauthored The Innovator's Guide to Growth (Harvard Business Press, 2008), recently coauthored "How to Jump-Start the Clean-Tech Economy" (Harvard Business Review, 2009), and has published articles in the Sloan Management Review, Forbes.com, BusinessWeek Online, Advertising Age, and National Defense.
Don't miss your chance to view Mark Johnson speak at EPIC this October in New York!
Bio courtesy of: http://www.seizingthewhitespace.com/book/about-author